Unless you're living under a rock, you must have heard about the hit title Grand Theft Auto Online. It's basically the online multiplayer version of Grand Theft Auto 5, which is the latest installment of the franchise. GTA Online allows up to 30 players to simultaneously roam the familiar map of the story mode. The game was a massive financial success with more than 130 million copies sold worldwide. So, in case you, or your friends, want to give it a try, read our guide on how to give money in GTA 5 Online here. You'll never know when it comes in handy! They say money is the king of Los Santos, but they don't share where you can find the king. For those who have been around in a GTA Online Lobby for a decent amount of time, you should have accumulated enough wealth to enjoy the "life of the 1%". However, it's the newbies that really need to know how to give money in GTA 5 Online. A good amount of cash given to beginners means that they can skip the struggle to a great start. So, how to give money in GTA exactly?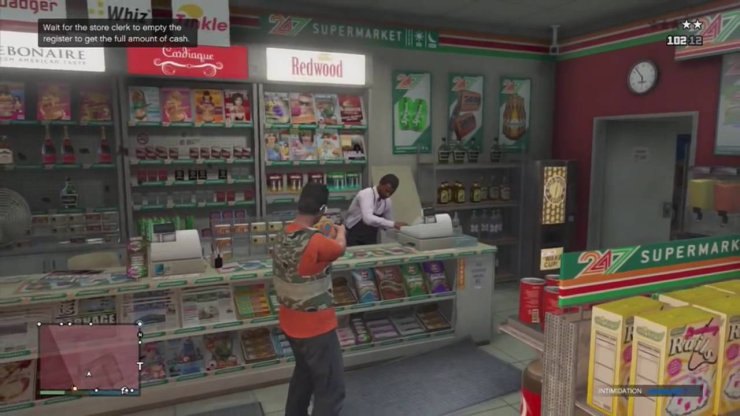 Unfortunately, GTA Online doesn't allow players to transfer a large sum of money from one to another nor give straight cash to their friends. The reason behind this policy from the devs maybe to keep the game balanced. If money transactions are enabled, there would be players who sign up multiple accounts to grind for cash and funnel back to the main character. Moreover, the devs also want to motivate those in the same server to corporate and have complete missions together for cash. That's one of the few methods on how to give money in GTA available as of now. 
How To Give Money In GTA 5 Online: Freemode Events 
Since Rockstars doesn't allow players to freely give cash to each other, the only way you can do so is by sharing the cut you get from completing missions. Freemode Events are probably the easiest options when it comes to this category. This feature was first introduced in the Freemode Events Update, which includes various competitive modes without having to lead screens or join jobs. If both you and your friends are new to the game, then this is a great start to build your empire. For each mission, you can earn from 10-25K - a decent amount as compared to selling stolen cars or robbing stores.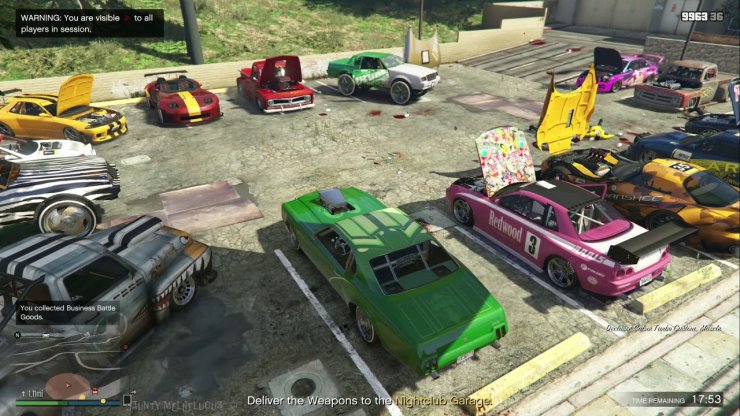 Here are some of the events that you should join with your friends on our guide to How to give money in GTA Online: 
Business Battles: Takes place every 15 minutes in Public sessions, where players compete head to head for business goods. 

Checkpoints: Players must spread out and collect all the checkpoints scattered around San Andreas.

King of The Castle: Players fight to capture a certain area on the map 
How To Give Money In GTA 5 Online: Heist Cut
Next on our guide on how to give players money in GTA online involves a classic feature of the game: Heist. To unlock this feature, players must be at least level 12 rank and own a high-end apartment with a planning room. One player will be the leader of the crew to choose and kick off the preparation phase of the heist. During this early stage, the leader gets to choose the cut of the profit for the crew members. So, what it has to do with how to give money in GTA V? Actually it does relate. You can increase the cut percentage of your friends to the maximum while decreasing yours down to 0. A heist requires from 2 to 4 players. Therefore, ideally, you should ask some other friends who are also veterans to help out the newbie. However, this isn't the best way to give your friends cash since you'll be paying set up costs out of your own pocket. How To Give Money In GTA 5 Online: VIP Work 
Open the Interaction menu and register as a CEO (you need to own an Office first), and you're on the first step of How to give money in GTA V. Once you finish signing up, go back to the menu and find the VIP Work. One online session can only have a maximum of 10 CEOs, so don't go too crazy here. Invite your friends to your organization and start choosing from a series of small missions. You and your friends can earn up to $50,000 per job and the jobs can be repeated several times after a cooldown. To maximize the amount of GTA 5 send money to friends, open the Interaction Menu, and split your cut with them. 
How To Give Money In GTA 5 Online: Import/Export
Not many people know this, but you can actually use the Import/Export feature as a solution to the question "How to give a friend money in GTA 5 Online". First thing first, in order to perform this method, both you and your friend have to own a CEO Office and a Vehicle Warehouse. From then on, things are super easy. When you're sourcing or exporting a new vehicle, just hop out of the car and give it to your friend. Once they successfully bring the vehicle back to THEIR warehouse, they'll get the amount of cash for the delivery. 
This method works for all kinds of vehicles in the Import/Export feature. However, to yield the most benefits, we suggest you stick with the high-tier cars. For each delivery, your friend will get $80,000 - 100,000. 
How To Give Money In GTA 5 Online: Selling Cars 
This an all-time classic method when it comes to how to give a friend money in GTA 5 Online that is still viable today. Go out there and jump the best vehicle you see on the streets of San Andreas. Take it to any Los Santos custom shop and tune it to the max! But remember to leave out the insurance because once you purchase it, the car belongs to you. Give the customized vehicle to your friend to buy the insurance themself and sell it for cash. Though they only get 50% of what you put into the vehicle, this is still a great way to donate money. How To Give Money In GTA 5 Online: Buy Shark Cards
Last but not least on our guide today, perhaps the simplest solution to the burning question of how to give money in GTA Online 2020, is buying them a shark card. This is the easiest method, but it also costs real money. But if you happen to have some extra cash lying around, why not help your friends to get the hang of GTA? That's everything on our guide on How to give money in GTA 5 Online. These are just the known ways used by the majority of gamers as of now. To the best of our knowledge, there may be more out there waiting to be discovered. So, should you have any new suggestions for us, please leave them in the comment section down below. This is the end of the "How to give money in GTA Online 2020" Guide. Visit our website at GuruGamer.com for more.