Gorgeous Bollywood actress and TV star Minissha Lamba is turning more and more active on her social network now than ever. She has long been known as a mesmerizing member of the sexy town on Instagram with her bubbly body, and she knows how to show off her glamorous assets with her sexy pictures. And with the introduction of India's total lockdown for 21 days, Minissha is here again to cheer you up. The actress of 'Yahaan' has uploaded tons of new pictures on Instagram, flaunting her bikini body and also her sexy figure in open-shoulder tops for summer vibes.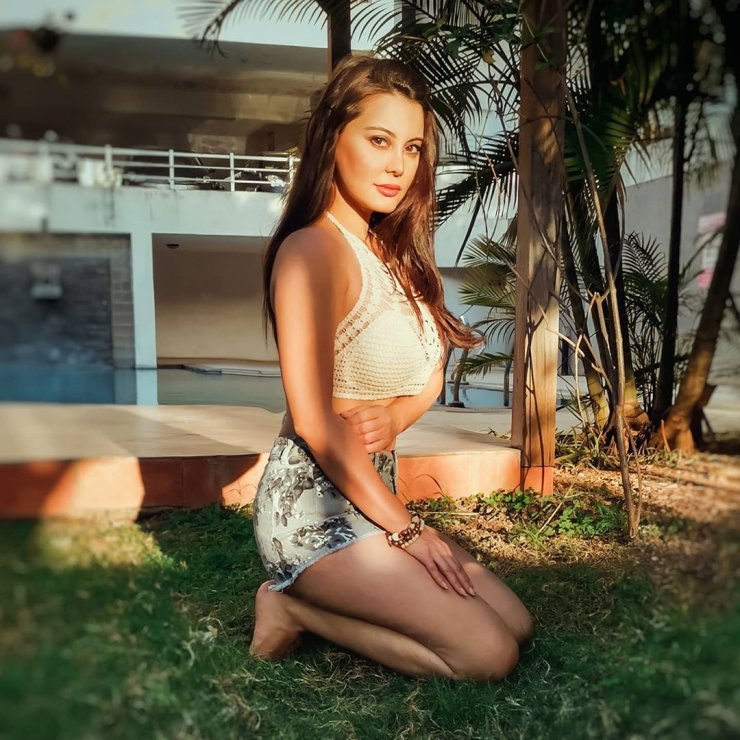 You can admire them with us below. But now, let's see how Minissha's body pops off and burns the screen with this music video:
Minissha Lamba raises the temperatures flaunting her curvy figures
Minissha Lamba is very famous on TV, in Bollywood and on social media thanks to her mesmerizing look and smoking hot body. And the actress knows how great her beauty assets are, so she's very generous to share some with us through her Instagram posts. And in the middle of the Coronavirus outbreak, Minissha doesn't forget to remind us to stay safe as well. The bikini roller-coaster from Minissha is non-stop, as she keeps teasing fans with her recent pictures. Since it's the lockdown time, we couldn't go out to enjoy her vacation, so the actress of Well Done Abba gave us the sunlight through her bikini pictures instead.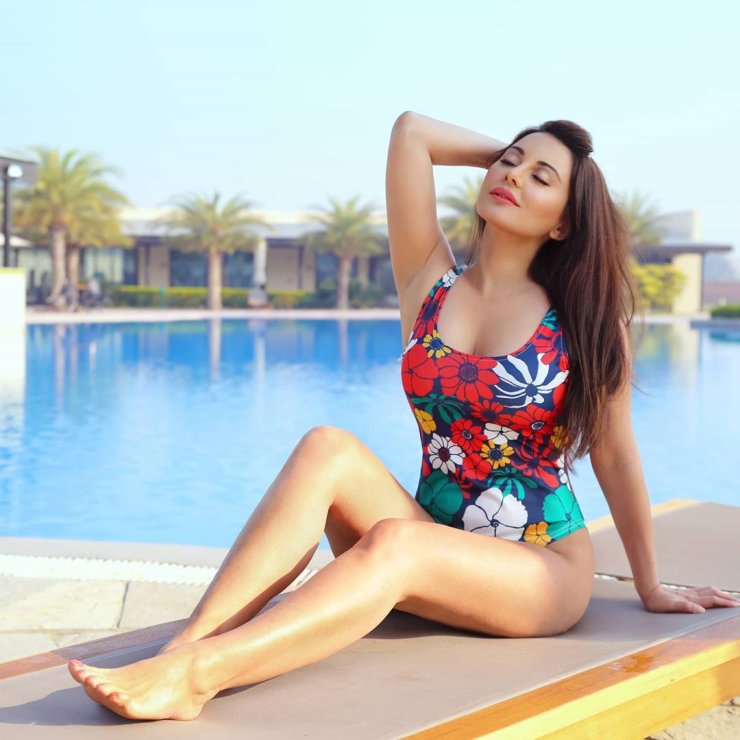 This newest one is pure eye-candy, as Minissha wears a grey set of bikini, half-covered by a white fishnet coat that only further embellishes her sexiness. Apart from that, she also shows us how physics works in real life as well with this jumping picture. With a white crop-top with a wide open neck, her hands are not the only thing that pops out high in the picture. It definitely left fans with a nosebleed. So, to calm you down, here's another one from Minissha Lamba with the same outfits, but less shocking things. With this one, Minissha poses on the side of a brick wall, smiling brightly with her hands over the top. Now, this is not as revealing as the last one, but it still gives us a glimpse on how great her body is!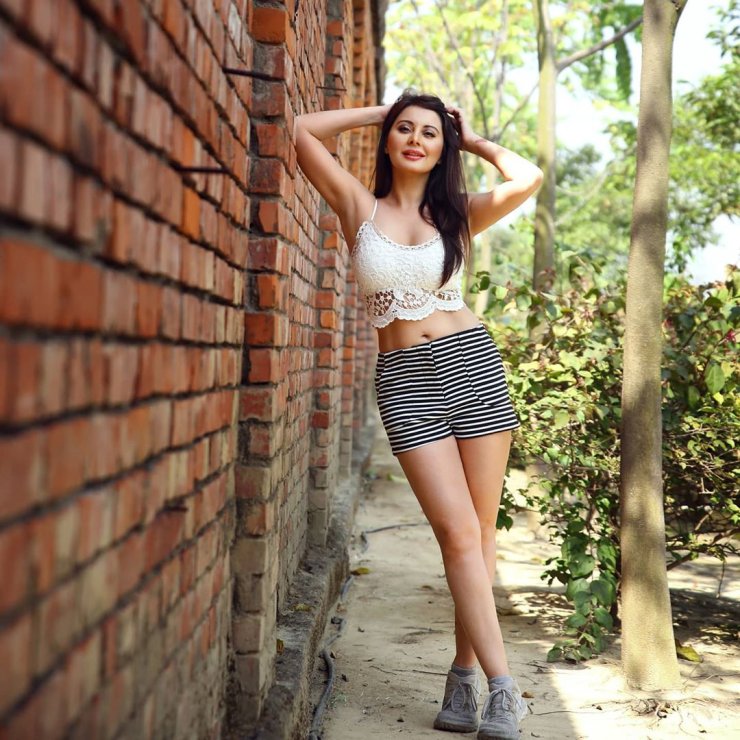 The actress doesn't forget to remind us to 'stay behind the wall' in the upcoming days, and that's the only way to help the country and the world to get over the Coronavirus outbreak.
In the working front, Minissha Lamba has absent for a while in the B-town. She is following her professional poker career now, and is currently enjoying the love from her Instagram followers. Previously, Minissha gained her popularity after taking part in the many TV shows including 'Bigg Boss' Season 8. Her Bollywood career is quite successful as well with some hits like 'Bhoomi', 'Bheja Fry 2' and 'Bachna Ae Haseeno'. She has tied the knot with her boyfriend Ryan Tham - a restauranteur in 2015, whom she has been in a relationship with for a long time. However, it's reported that the two have parted away from each other, since they all have their personal preferences, and couldn't tolerate the differences. To be more specific, Minissha has always wanted to become a journalist, was the one making their first step.
Stay tuned with Gurugamer for more hot bikini photos from Bollywood celebrities!