Amanda Cerny is a super hot playboy model. Moreover, she also works as an actress. More than that, Amanda is also a famous television personality and founder of Play Foundation. She has a great community of fans and followers on the Internet. And the beautiful model often shares a lot of mind-blowing and super-hot looks of her on Instagram to treat over 2.58 crore followers. Here are some of the hottest Instagram pictures of her. Let's take a look.
Too-Hot-To-Handle Pictures Of Playboy Model Amanda Cerny
Amanda is known as a famous Playboy model. She also appeared in a lot of TV shows and many movies, such as Airplane Mode (2019), Rim of the World (2019), Deported (2020), etc. Although she didn't play the lead role in those movies, Amanda still left a deep impression in audiences' memories.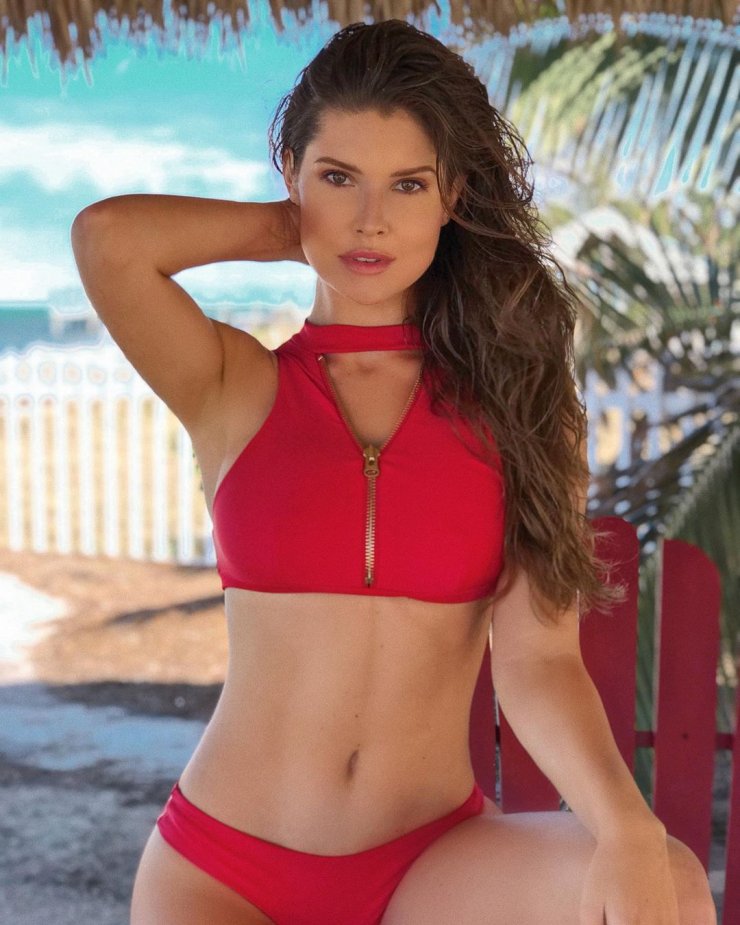 Moreover, Amanda mainly works as a model in social media. She is a great Instagram influencer with over 2.58 crore followers on this social media channel. In addition, she also has a famous Youtube channel with over 28 lakh subscribers. On this Youtube channel, she often shares many videos of her in daily life. Besides, you also see many cut screens of her acting in the TV shows and movies she joined. Additionally, there are some funny Parody videos which are great for entertaining. She made those videos professionally like a Youtuber. Moreover, Amanda Cerny also works as a fitness trainer. She posted a lot of videos training people on how to keep fit on her Youtube channel, too. The beautiful and sexy model shares her experience on how to do exercise and have a hot and sultry body like her. Those videos also attract a lot of viewers. Furthermore, Amanda often shares any daily life moments of her on Instagram to keep in contact with fans and followers. Here are some extra hot and stunning of her on Instagram. Let's take a look.