Once you had become a social figure, big or small, it is difficult to avoid controversies. When the saga involving leaked e-mails regarding sold underwear had yet to come to pass. Alinity Divine - a Twitch streamer managed to put yet another one on her dish for immediate damage controls. This time, the drama she got herself into involves an unfiltered picture of a male genitalia during a live-streaming.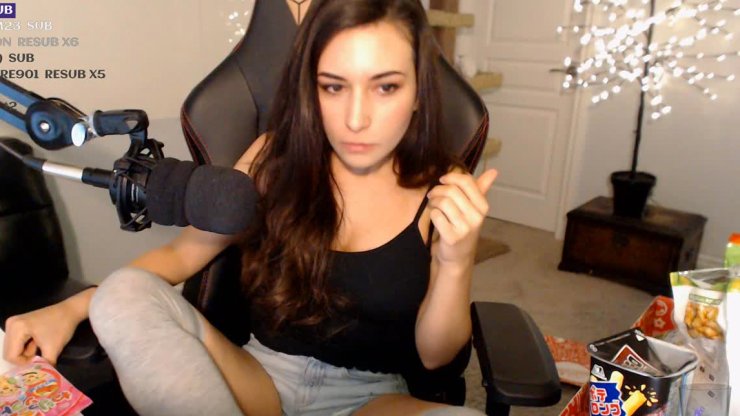 The Incident
But it was difficult to put the blame entirely on her.
The incident occurred during a 'should have been' ordinary stream and she was about to play Jackbox party game with some of her viewers. The unfortunate girl decided to switch over to her Discord channel so as to go over some instructions. While explaining the rules, one of the trouble-maker on her channel posted a GIF with a sexually suggestive theme that stopped her short.
Distracted, she scrolled through the rest of the unread feed until - lo and behold - the scandalous picture appeared. Just like with the last controversy she had gotten into, Alinity tried to close the page as quick as her hand could. Nonetheless, what's done is done. After all, people were so meticulous they spotted the contents of an e-mail during a livestream. This one is significant and exposed enough that she could only begin to plan damage control after.
Difficult to Place the Blame
Indeed, while Alinity was involved in dramas of multiple levels during her career. Listening to the story, it'd be unreasonable to put her on the cross and take all of the blame. Someone has clearly attempted to sabotage her stream and messed up her Discord feed with unsolicited materials. There's no way that she and her team, no matter how great they are at moderating contents could prevent such a case. Nonetheless, this is an apparent violation of Twitch's policy against nudity and NSFW imageries and contents. But since Alinity's channel is still up and running on Twitch, it can be said that either the company had decided to forego the incident completely. Or they're still in the deliberating process. Like we have said, this wasn't the first time that she was involved in scandals. Alinity in the past had gotten involved in numerous other cases. One of which was a copyright strike of her own targeting PewDiePie. An extremely popular YouTuber for his joke during a video.
Another case, as we have discussed before. Had her e-mails leaked with rather disturbing contents about that one time she sold her underwear to viewers? Responding to the incident, she explained that she was having financial troubles at the time and was rather desperate for money. However, that explanation did not manage to save her face for the most part and the streamer still faces troubles about that one time to date.
Note: This article reports news and photos that were publicized on social media or official channels of streamers for entertainment purposes only. Any information or comments that may cause misinterpretation, defame or distort the image of subjects involved will be REMOVED immediately once noticed. Please contact us at advertise@gurugamer.com for further actions. Thank you.
>>> Visit GuruGamer.com for more gaming news and reviews!