Being away from the workplace or school feels like going on a long vacation at first until you realize you can't go out much because the coronavirus outbreak closed down everything. And being at home for too long without enough activities to do is worse than going to work or school. When this happens, we usually turn to our Android games.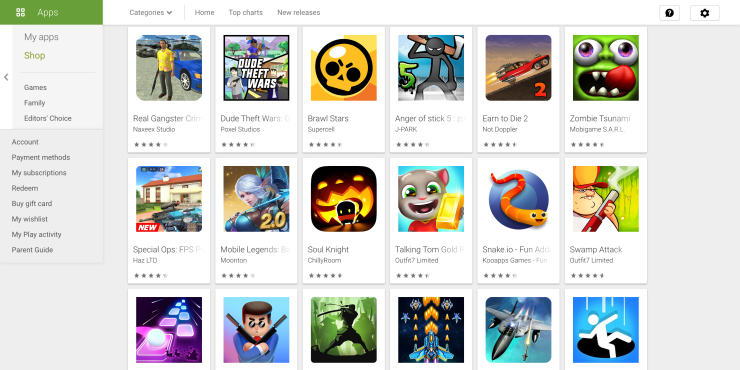 So you might want to consider downloading a few extra games on your mobile device to keep up the morale during these difficult moments. You can start with that task by downloading these 5 trending Android games on the Google Play Store this week:
Spiral Roll
The description of the game on Play Store only says "Dig wood to form spirals and use them to destroy obstacles" and nothing else. And frankly, you don't need any other information to play the game, because what you need to do is to form spirals using some gardening tool and overcome the obstacles ahead. It seems that even the developer of the game did not want to write much about the game such as features, levels, etc as the game's description on Play Store only says, "Dig wood to form spirals and use them to destroy obstacles". Which is exactly the game is all about. Players are supposed to create a spiral design using the provided tool and dodge the obstacles.
Perfect Cream
This is a game where you find the right ingredient to cream or ice a dessert. It's a very simple game to get into but gets repetitive after a while, and the constant ads are pretty annoying. Fruit Link - Line Blast
Fruit Link - Line Blast is a match-three Android game a la Candy Crush with slightly different artstyle and theme, which is the case with a lot of these Candy Crush clones. One thing that stands out about the game though is the challenges are difficult but not to the point of forcing you to spend money to proceed. Robot Car Transforme Futuristic Supercar
Like in the Transformers, you control a supercar that can transform into a flying vehicle or a transformer-style robot to fight other transformer robots. There are upgrades and items you can buy in the game. The reviews for the game are full of bots though. 1945
1945 is the mobile remake of the classic 194x vertically scrolling shoot 'em up arcade games of the 90s. Other than bringing up the nostalgia of wasting coins in the arcade, the game has excellent graphics and simple controls just like the original version. It boasts a great deal of features like 16 types of WWII planes to choose from, PvP online, additional gameplay modes, over 150 levels, and achievements. Safe to say 1945 is the best one out of all the currently trending Android games on Play Store.
So these were the trending Android games on Play Store for this week. No doubt there will be more opportunities for other games to trend and be known by more people when the whole world seems to have come to a halt and so many are now staying home.
For more gaming news, updates, and articles, check out our website at GuruGamer.com.