Faruzan has recently been released alongside the Wanderer in Genshin Impact. And she gives out the researcher vibe with her geometrical animation every time she releases a Polyhedron.
This character can amass 80 Energy in order to cast her Elemental Burst and needs a high ATK base to support her allies. To maximize the power of this Anemo bow user, you can take a look at Faruzan best weapons below.
5. Sacrificial Bow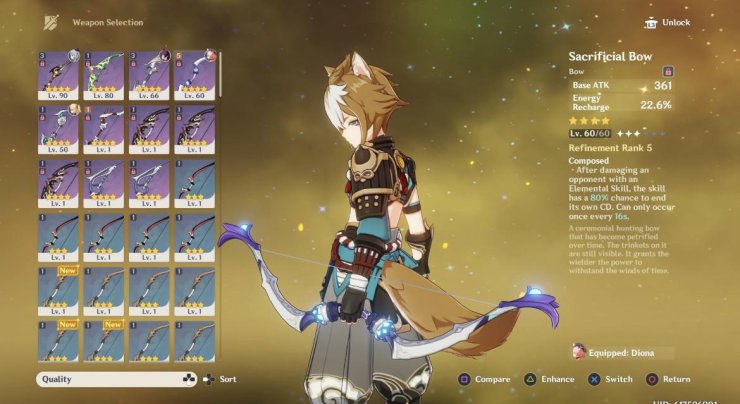 Primary Stats: 565 Base ATK
Secondary Stats: 30.6% Energy Recharge
Refinement 5 Effect: After dealing damage to an opponent with an Elemental Skill, the skill has a 80% chance to end its own CD. Only occurs once every 16s.
In the game, Sacrificial weapons are ideal for Support characters. Faruzan is one of these units and the Sacrificial Bow is an important weapon for her build.
Another factor that makes it a great weapon for Faruzan as it has high Base ATK and Energy Recharge.
4. Favonius Warbow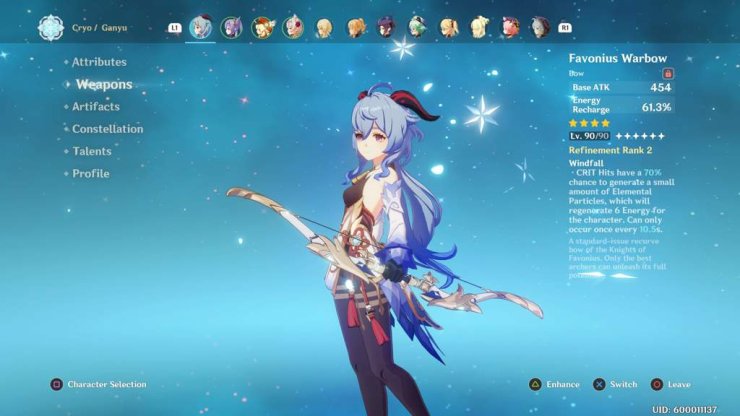 Primary Stats: 454 Base ATK
Secondary Stats: 61.3% Energy Recharge
Refinement 5 Effect: CRIT hits have a 100% chance to generate a small number of Elemental Particles, which will regenerate 6 Energy for the character. Only occurs once every 6s.
Favonius weapons can make any Genshin Impact character become a Battery. While Favonius Warbow has a low Base ATK, it can still help characters like Scaramouche, Xiao activates their Bursts more.
Faruzan also benefits from this Energy Recharge amount provided by Favonius Warbow, especially when you want to restore her Energy demand.
3. Polar Star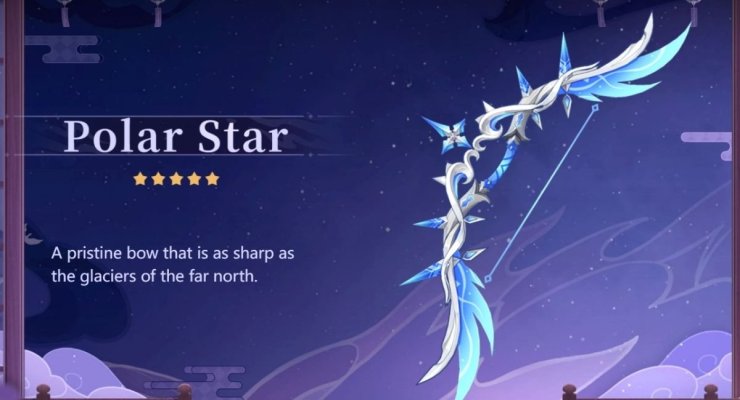 Primary Stats: 608 Base ATK
Secondary Stats: 33.1% CRIT Rate
Effect: Elemental Skill and Elemental Burst DMG increased by 12%. After a Normal Attack, Charged Attack, Elemental Skill or Elemental Burst hits an enemy, 1 stack of Ashen Nightstar will be gained for 12s. When 1/2/3/4 stacks of Ashen Nightstar are present, ATK is increased by 10/20/30/48%. The stack of Ashen Nightstar created by the Normal Attack, Charged Attack, Elemental Burst, or Elemental Skill will be independently counted from the others.
One of the best Faruzan weapons is Polar Star, although Amos' Bow and Thundering Pulse also have 608 Base ATK. In fact, most 5-star weapons play the role of stats boosters for Faruzan to enhance her ascension passive.
With Polar Star, you can activate the passive of the weapon while you deal Charged Attack, Burst, and Skill damage.
2. Skyward Harp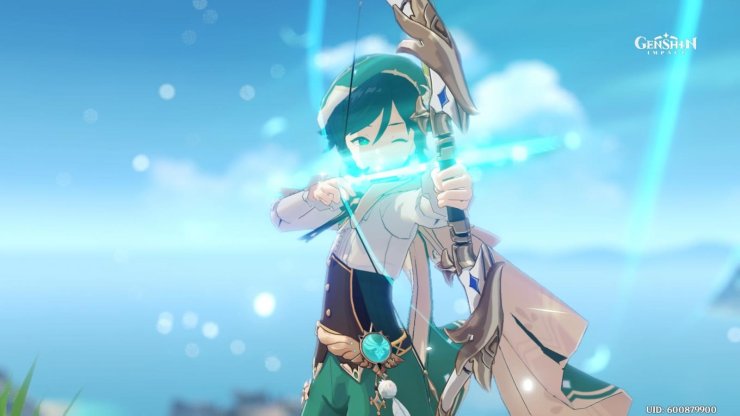 Primary Stats: 674 Base ATK
Secondary Stats: 22.1% CRIT Rate
Effect: Increases CRIT DMG by 20%. Hits have a 60% chance to inflict a small AoE attack, dealing 125% Physical ATK DMG. Only occur once every 4s.
Currently, Skyward Harp has the most massive Base ATK compared to other weapons of the same kind. Since Faruzan needs high Base ATK, this weapon will be the second best choice.
Besides, this Bow can boost her stats by a 20% CRIT DMG and 22% CRIT Rate. For the unknown, this is also the best weapon for Venti.
1. Elegy for the End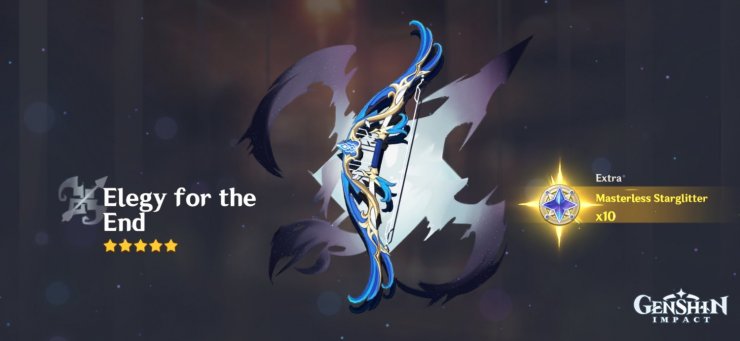 Primary Stats: 608 Base ATK
Secondary Stats: 55.1% Energy Recharge
Effect: A part of the "Millennial Movement" that wanders amidst the winds. Increases Elemental Mastery by 60. When the Elemental Skills or Elemental Bursts of the character wielding this weapon hit opponents, that character gains a Sigil of Remembrance. This effect can be triggered once every 0.2s and can be triggered even if said character is not on the field.
When the player has 4 Sigils of Remembrance, all of them will be consumed and all nearby characters will get the Millennial Movement Farewell Song effect for 12s. Millennial Movement Farewell Song boosts Elemental Mastery by 100 and increases ATK by 20%. Once this effect is triggered, players won't gain Sigils of Remembrance for 20s.
Elegy for the End will be atop among the best Faruzan weapons once you unlock her 1st Constellation. You can seamlessly gain 4 stacks of Elegy by casting her skill, shooting her both Charged Arrows and then her ultimate.
This weapon can give your whole team 20% ATK and 100 Elemental Mastery.