Technology has brought a lot of changes to the traditional casino format. In recent years, one of the biggest casino trends is online casinos that allow you to bet and win real money while staying at home.  
These days, with mobile devices factored into the mix, online casino are divided even further into browser and app variants making them accessible to all kinds of users.  
In this article, we are going to analyze the pros and cons of browser and app online casinos on mobile to see which one is the best.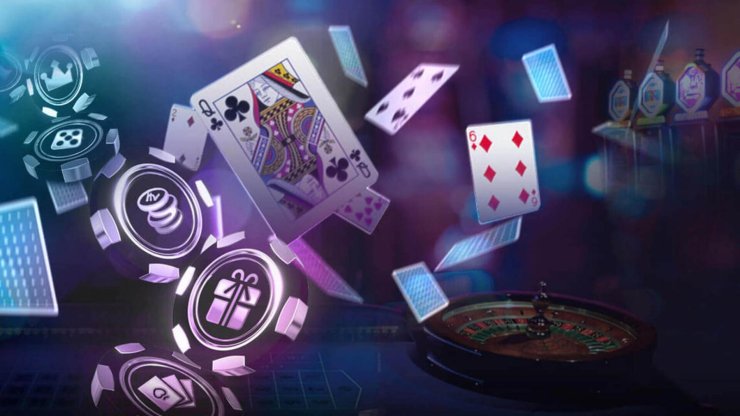 1. Advantage of Browser or Website-based Casinos
Easy to develop
A few years ago, online casino websites are mainly designed for computers. Combine that with the lower performance of mobile devices back then, the site's functionalities do not work very well on mobile. More often than not, your site would look distorted on mobile browsers. 
However, it has changed nowadays. Web developers now focus more on mobile, ensuring modern casino websites work flawlessly without hiccups. Creating a website is also much cheaper than developing an app, giving the developers more time to work on the actual platform's features. 
Quick Access
With the web browser being a default feature on all mobile devices, going online to bet at a casino has never been easier. You only need to open the site on your browser - there is no need to go through the hassle of downloading and installing an app. If you are constantly changing things up and playing at a new online casino every week, the browser version makes it much easier. 
2. Advantage of App-based Online Casinos Smooth interface and gameplay
Since applications are specifically designed to work on mobile, you can expect better and smoother gameplay than a website, especially if your internet connection is lacking. Furthermore, applications are likely to incorporate common mobile functionalities like gestures, allowing you to control and navigate much easier. This can make the online casino experience more intuitive and immersive. 
Reviews from other users
If the app is available on storefronts like Google or iOS, you can actually check out the description to see the user reviews and comments before downloading. This is highly useful, as they help you decide whether or not the app is worth downloading. You are entrusting your money to the casino after all, and a good rating on the store means the app is trustworthy. 
3. Browser vs App-based Online Casinos: Which to choose?
Which has better device compatibility?
For many gamblers, the decision about whether to use the mobile site or a casino app comes down to the type of device they are using. There are a lot of restrictions placed by Google and Apple on Android and iOS apps, for example: 
On iOS, developers must also use native iOS code, which adds a lot of time and cost to the development process. The provider must also have a license for the country in which these apps will be available to download and play.

 

On Android, store based apps must be licensed in France, Ireland, UK and restrict downloads from foreign countries. There are also other restrictions.

 
Browser based casinos, on the other hand, can be accessed on pretty much any device. 
Flash games support
Up until a few years ago, many casino games were coded using Flash. This method is notorious for being insecure and not compatible with modern mobile OS such as iOS or Android. A lot of older flash games can't be ported over to mobile devices apps unless they are converted. 
Therefore, if you want to play older flash based games, browser-based casinos are the best choice. However, you might need to use the desktop or laptop browser instead of the mobile one for the best experience, as flash games are more optimized on PC browsers.
Which is more convenient?
Overall, in exchange for higher accessibility, mobile browsers often perform worse than their app version. While downloading the app might be tricky, after completing that step, access can be as easy as a touch of the button. Websites, on the other hand, are more unstable and might require you to type in the address, which is more time consuming. 
Additionally, as we have mentioned before, mobile apps are generally more optimized for on the go mobile gaming, which results in a smoother and more responsive experience. 
4. Conclusion
Overall, the Online Casino industry has come a long way since the old days. Besides the websites, there are hundreds of dynamic apps competing in the gambling market. If you are playing for real money, it is best to be as comfortable as possible to enjoy the online gambling experience. 
The best approach for online casino is to use the browser version until you are able to pick your favorite casino. Afterward, you can download their apps to test out. A company is likely to spend a large amount of money in developing an app then put some incentives to encourage mobile customers to use it. 
5. Which is one of the best Online Casino sites in 2022?
Currently, there are a lot of good online casino sites on the internet. However, one of the best and most trustworthy amongst them is probably 888casino. They are a multiple award-winning online casino that debut back in 1997. Today, the casino boasts over 2000 top games enjoyed by over 17 million players worldwide. 
Is licensed and regulated by the UK Gambling Commission and the Governments of Gibraltar and Malta. It has been listed on the London Stock Exchange since 2005. 
Also, there is a huge variety of casino games. Players can try out an extensive range of over 1500+ exciting online slots, including new releases from top vendors and very own exclusive in-house games. From online slot games to live roulette tables to massive progressive jackpots, no matter what you are looking for, they got it all. 
Furthermore, new players enjoy a huge first-time deposit offer, alongside various tips on how to get the most out of the games. There are comprehensive guides for almost all games on the website.