PUBG Mobile 1.9 new features have been leaked some days ago. According to the leak, this upcoming update will have a mid-fall festival theme with a new mode a vehicle. Check it out here with Gurugamer.com.
PUBG Mobile 1.9 Autumn Festival Mode
There is a great floating moon with a lot of good loot. It's inspired by the myth of the Moon Goddess. The large moon symbolizes the Moon palace of her. There is a big apricot blossom tree on the floating moon. To reach it, you need to jump on some lanterns that create a bridge to the Moon Palace. Drag the joystick to land precisely on the lantern or you will fall on the ground and have to start again. After reaching the Moon Palace, you will have a large view over the area below you. The stunning palace also makes you excited. Then, you can sit on the stool chair and enjoy the moon cake in the beautiful scenery of the Moon Palace. After eating the moon cake, the miracle appears. There are many guns and supplies are released for you to loot.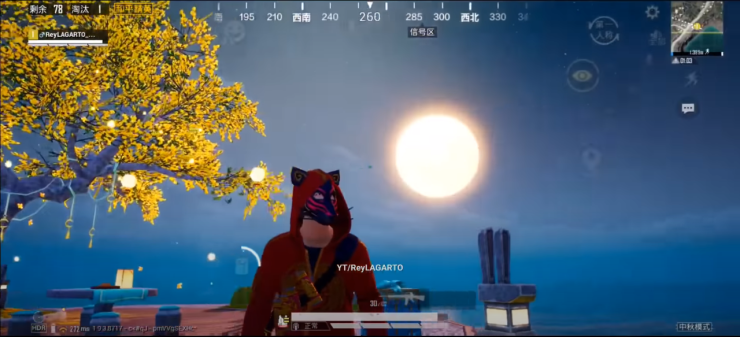 Moreover, there is a supply crate with decent loots, such as 8x scope, a level-3 helmet, military vet, decent attachments, and powerful weapons. If you want to leave the palace, just jump out and let the parachute open automatically. Next, there is a moon balloon with a supply crate appear near the Moon Palace. You just need to shoot the crate to get it. The crate will bring you a lovely white rabbit. Then, ride the rabbit to traverse the map faster. Ride the Rabbit to move around and find the Easter eggs spawned on the map. Break the eggshell, you will see a super cute baby chicken. You can kill the chicken for loot but I bet you couldn't. You can also find more rabbit loot crates on the map. Therefore, you can change another rabbit to ride when your rabbit is out of energy.