EPIC games launcher mobile is available to download and use on Android devices. This game launcher allows gamers to download and play a lot of interesting games on your phone. Here's a completed guide on how to download EPIC games launcher on mobile. Check it out below with Gurugamer.com.
About EPIC Games Launcher Mobile Android
Epic Games Launcher for mobile is more compatible with mid-range Android devices. This app is very useful for fans of Fortnite and other Epic games. You can download many Epic games easily, such as Fortnite, and get the latest update quickly.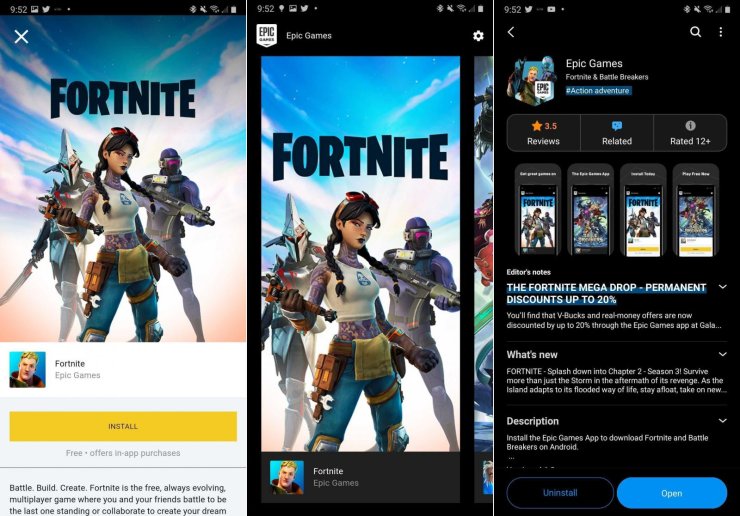 Especially, Fortnite was removed from Google Play Store. It makes a lot of fans of this game upset and disappointed. Therefore, Epic Games Launcher for mobile phones is more preferred. However, this game app for mobile is only available to download and use on Android devices. Epic Games Launcher has a lot of interesting free games for mobile gamers to enjoy, such as God Fall, Rocket League, and Fortnite, etc. Besides, you can also bind this app with the Epic Game Launcher app on your PC to order some hot games, such as Grand Theft Auto V or the latest updates of Red Dead Redemption. Free Game To Download In EPIC Games Launcher Mobile
There are many games that you can download and play for free in Epic Games Launcher. Many of them can be run on decent mobile devices. You can install the game launcher and give them a try.
Fortnite: An exciting shooting game that you can play alone or team up with friends. It's a product of Epic Games released on Jul 25, 2017.
Rocket League: This is an interesting co-op game that includes both driving and football skills. This game will bring you a totally new gaming experience. Star Trek Online: An RPG game developed by Cryptic Studios. It will take players to explore an immense and mysterious universe. The outer-space world is described beautifully and amazingly in Star Trek Online. Rogue Company: This co-op shooting game is developed by First Watch Games and launched by Hi-Rez Studios this year. You will join the Rogue Company, fight, and save the world.
Bus Simulator 18: It's an interesting game for those who want to be a bus driver. It's developed by Stillalive Studios and launched by Astragon on Jun 13, 2018. Now, it's free to download and play in the Epic Store. SLUDGE LIFE: Epic Games Launcher is allowing gamers to get this paid game for free now. The sale will end on May 28th, 2021. So, get it for free now before the sale is over.
Thimbleweed Park: This is an interesting single-player game released on May 10, 2020, by Terrible Toybox, Inc.
There are many other free to download and play the game on EPIC Games Launcher. Just download this app to explore and enjoy them.
EPIC Games Launcher Mobile Download
To download Epic Games Launcher for Android phones, follow these steps.
Go to the website fortnite.com/android to get a QR Code.
Scan to get the download link. Keep in mind that this game launcher app is only compatible with Android phones. It's not available to download for iOS devices. Tap on the Download Button.
Log in Epic Games Page or sign up. You can create a new account or use your Epic game account if you have got one already. Or else, you can log in with your social media accounts, such as Facebook, Google, Email, XBOX Live, STEAM, NINTENDO, or Playstation Network accounts. These accounts will link your Epic Games Launcher for mobile with the game launcher on PC and consoles. Then, download the app.
Go to the file manager section on your devices, then, allow it to install from an unknown source to install this game launcher.
Then, you can open this game launcher and download your favorite game on mobile.
How To Download Fortnite On EPIC Games Launcher For Mobile?
After installing the EPIC Games Launcher app for mobile, you can safely download and play Fortnite on your Android mobile devices. Access the Epic Games Store and locate the Fortnite game in the store. You can also check out the size of the game to know whether your device meets the system requirements for this game or not. If your phone is good enough to install and run this game, download it right away. Then, after the game is installed already, re-secure your phone before playing the game. Follow these steps to secure your phone and play the game safely on your Android devices.
Go to the phone Setting.
Locate the section of Apps & Notifications.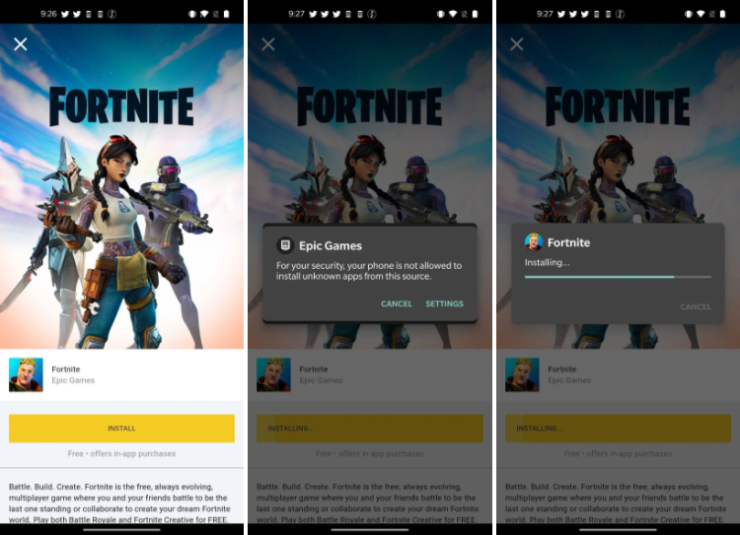 Find the option of Special App Access and scroll down to find the option of Install Unknown in this section.
In the security setting for Chrome, turn off the permission for installation from an unknown source. This step ensures that your phone won't be harmed by this APK game app. Then, you can play this game safely without worrying about data leaking or hack.
Those are things you need to know about EPIC games launcher mobile - a useful app for Android gamers. To update the latest Epic and Fortnite Mobile game news as well as more tips, tricks, and guidelines for gamers, let's visit our website.