No matter how PUBG Mobile will retake its heyday in India once its Indian version comes to reality, Free Fire has still done a great job of catering to quite a massive player base in the post-PUBG Mobile era. The game also differentiates itself from PUBG Mobile and other BR games by giving players early access to the latest features in Advance Servers if a new update is coming to town. This article will lend you a hand in understanding everything about the Free Fire activation code and Advance Server program.
What Is The Free Fire Advance Server?
Basically speaking, Free Fire Advance Server works as the beta program of the game but has more restrictions on access as compared to other beta versions, which are usually available on Play Store or App Store.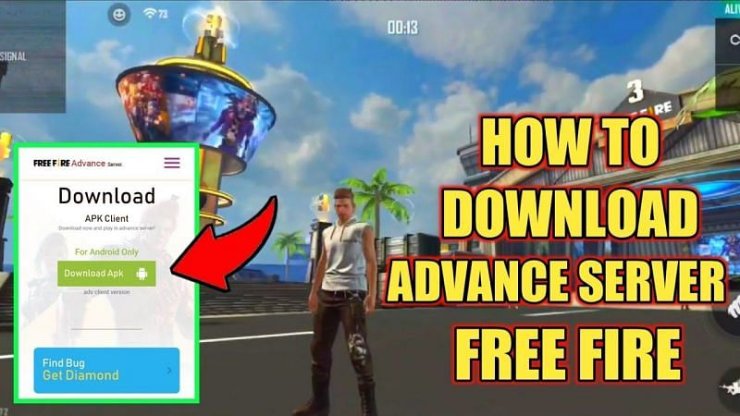 Players are not allowed to enter the Free Fire Advance Server that way. Instead of downloading it directly from application stores, they have to register for it and wait until Garena grants them official permissions. Participants will then receive an APK file of Advance Server to dive into the program.
What Is The Free Fire Activation Code?
A slight change in the registration process of Advance Server has come into service since the Free Fire OB25 update, in which players need to claim an activation code to access Advance Server.
As we discussed above, Free Fire activation code is not rolled out to everyone and only those who are qualified enough for the access or have special roles can get their hands on it. Such codes are limited to Free Fire's official partners, who fall under the Free Fire Partner Program. In the meantime, most casual players are thus kept behind the doors unless this code somehow gets leaked by insiders. It sounds a little bit tricky but you need nothing but an activation code for Free Fire to step into the FF Advance Server.
For example, influencers and content creators who are partners of Free Fire or lucky applicants who have been provided with activation codes through the registration process can help their friends gain access to the FF Advance Server by the aid of their own codes, considering that such a code really comes in handy without being limited to only one device or one login.
How To Get A Free Fire Activation Code?
Despite that not every user is guaranteed to receive the activation code, players can still submit a registration on their own if they really want to stand a chance to obtain these codes.
All the applications will be reviewed later after the registration process ends. These activation codes will be provided to a few lucky players. Step 1: Visit the official website of Free Fire Advance Server and click on the "Login Facebook" option.
Step 2: Fill in all the required details and click on the "Join Now" button.
The registration process can be completed quickly but you have to wait for a response from the developers.
Click here to read more about Free Fire Max activation code and Free Fire Max Advance Server.
How To Use Free Fire Activation Code To Install Advance Server?
In case you already succeed in having a Free Fire activation for yourself or get it from your friends/content creators, just follow some steps below to download and install Free Fire Advance Server:
Note: At present, Advance Server doesn't support iOS devices, so make sure that you're an Android user or have another Android-powered smartphone around. Step 1: Visit the official website of Free Fire Advance Server via this link: ff-advance.ff.garena.com
Step 2: Use your Facebook ID to log into the download page.
Step 3: Click on download and install the file. You need to use your Free Fire Advance activation code to activate the Advance Server.
Not only does the Advance Server allow participants to test out new features but the program will also reward them with Diamonds for the potential bugs/glitches they discover – 100 Diamonds for each major bug while the best bug hunter will walk away with 3,000 Diamonds.
That's everything about Free Fire activation code and Advance Server program. Worry no more if you fail to get them because the developers will push out the official update soon.
Read More: Best Name For Free Fire YouTube Channel: 3 Handy Tips To Keep In Mind!