Free Fire's character system is one of the best features in-game. It allows players to create a skill build based on their playstyle, which further aids them in getting a Booyah. In the character roster of Free Fire, Alok and Hayato are the most popular. They ranked 2 and 3 on the "most picked" list, based on a recent reveal by Garena.
In this article, we are going to compare Free Fire Alok vs Hayato to see which one of them is better.
Table of Contents
1 - About Alok
Skill Details
Alok is one of the most successful characters ever added to Free Fire. Unlike OP characters such as Chrono, his ability "Drop The Beat" is perfectly balanced, useful but not overly so. Drop The Beat creates a 5m aura that increases moving and sprinting speed and restores HP. The effect cannot be stacked, but the bonus speed and healing stacks with other similar abilities like K or Kelly's.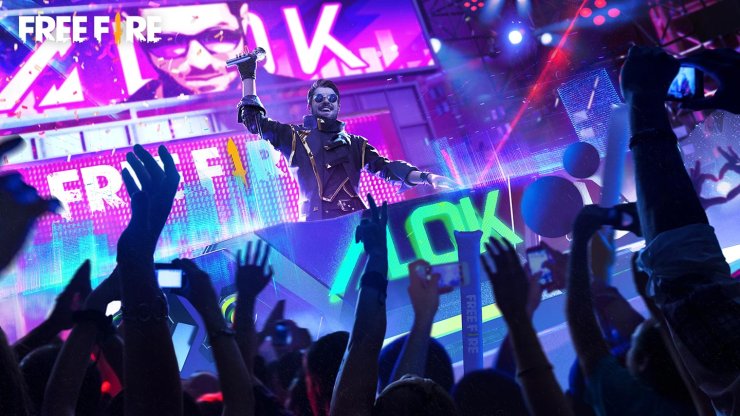 At level 1, the speed bonus is 10%, with a total of 25 HP heal in 5 seconds. As you level Alok up, Drop The Beat's duration and speed bonus increase. The best part about this ability is its low cooldown - 45 seconds unchanged at all levels. This means you can spam the skill freely without any repercussions.
Usage
Alok's skill is an active ability that can only be used alongside other passive abilities. Other than this mechanic restriction, Drop The Beat has no weakness. You can use this with just about any combo in the game, as all builds can use heal and speed bonus. 2 - About Hayato
Skill Details
Hayato actually has 2 skills, the Passive Bushido and the Active Art of Blades, which unlock after awakening. The passive is fairly straightforward - it gives Hayato an armor penetration bonus based on his HP. For each 10% HP loss, Bushido gives 7.5 - 10% armor penetration. This means the maximum bonus you can reach is 90%, the highest AP in the game.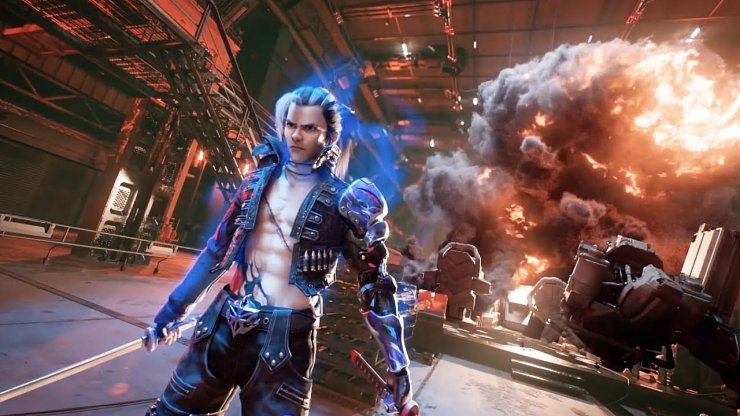 The Active component of Hayato's ability give the user temporary damage reduction on the front, as long as they don't fire a bullet. This skill is designed for melee builds only, with the player activate the ability and rush at their foes. Hayato Awakened + Kla can be a deadly combo.
Usage
Hayato's passive Bushido lets you ignore a part of enemy armor, which can be counted as a pseudo damage boost. This means it can also be used in any combo, just like Alok's skill. However, it is passive, which is much easier to use. The active version is fairly useless overall - it takes your Active slot and can only be used in one build. >>> Read more: Top 10 Android Action Games Offline For Players Without Internet
3 - Alok vs Hayato in Battle Royale mode
In classic BR mode, Alok is a perfect team-based ability. It restores up to 50 HP for all teammates in the area, which can save the squad a lot of medkits. The 15% speed bonus lets the team rotate faster as well. In Free Fire, mobility is key - you can flank enemies and move around the map quicker. The low cooldown allows you to use it in pretty much every fight. Hayato, on the other hand, only has a boring damage boost. The worst part is that the boost only activates when you are at a disadvantage... with lower HP. While you can make use of Hayato's Bushido by using long-range weapons and purposefully stay at low HP, sometimes it is just not worth the trouble. The active ability is useless in BR mode.
Result: Alok is better in Battle Royale mode
4 - Alok vs Hayato in Clash Squad
Contrary to popular belief, Alok's ability is not really that strong in Clash Squad. With the mode being round-based, you can hardly use Drop The Beat more than 1 time... and it is useless against Chrono's shield, for example. The heal over time is also much weaker than Xayne or A124's. Hayato, on the other hand, thrives in this mode, with his skill provides a ton of advantages in Duels. Your HP would frequently get low in constant fights, triggering the bonus. The melee build with Art of Blades can be useful sometimes as well, as the play area is really small.
Result: Hayato is better in Clash Squad
5 - Verdict
Overall, Alok is the better character in classic battle royale modes and team games, with his healing and speed aura affecting all teammates. Hayato, on the other hand, is better in 1 vs 1 duels, which often happen in Clash Squad. The active skill of Awakened Hayato is next to useless. With Free Fire's main mode being Battle Royale, we can say that the winner of this competition is Alok.
Interested in more of our articles related to Garena Free Fire? Please check out this post to find out more about Battlegrounds Mobile India Vs Free Fire: Which Is Better For Low End Phones?.