Free Fire is undoubtedly one of the most downloaded games on both Google Play Store and Apple App Store. The battle royale game comes paired with new events on a regular basis, and if you're wondering about Free Fire Rampage download, here're all you need to know.
About Free Fire Rampage
The Free Fire Rampage update already took place on June 3, 2020. After going live on the global servers, Free Fire: Rampage started to make its way into Google Play and App Store in a timely manner. The update arrives at the game with a bunch of brand new content in tow, such as the return of Purgatory, the M82B gun, and a pet called Falco, etc.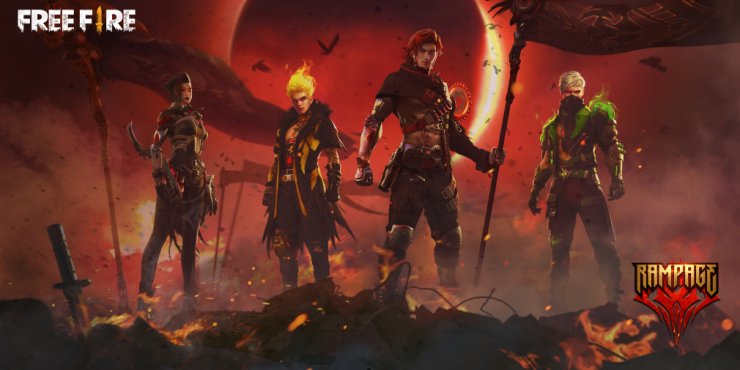 Free Fire Rampage Download Links
Free Fire has already stepped into another update, but players still can try to download Free Fire Rampage by using OBB or APK files. Remember that these files are only compatible with Android devices.
How To Install Free Fire Rampage
Players will have to run the downloaded file manually to install the game. Make sure that you're on good term with the following steps:
Step 1: From the links given above, download both OBB and APK files.
Step 2: After the download process is done, run the APK file. Remember to NOT open the game after you have the APK file installed.
Step 3: Create a folder with this path: Android/OBB/com.dts.freefireth, then copy the OBB file to that folder.
Step 4: Now you can launch the game and enjoy the battleground.
If you fail to install the APK/OBB file, it's worth taking a look at your Settings option. Check it carefully and activate the 'Install from unknown source' option as well. In addition to this, you will also have to have enough storage space to install Free Fire Rampage because the OBB file and APK file will take up at least 511 MB and 42 MB, respectively.
Read More: Top 10 Games Like Fortnite For Android And iOS Handsets
New Updates In Free Fire Rampage
1. New character Wolfrahh
Wolfrahh is a brand new character who has been added to Free Fire's squad in Rampage update. Players can purchase Wolfrahh at the in-game store. This video game streamer boasts the ability to increase the damage to the enemy's limbs by up to 25% as well as decrease the damage taken from headshots by up to 25% with every additional viewer. 2. New pet Falco
Speaking of Falco, it boosts the gliding speed for the entire team when they're either skydiving or diving. The effect is really cool, isn't it? 3. New gun M82B
M82B is a powerful sniper model that is made available to the newly added Clash Squad Store and Classic Mode. In the end game, the weapon also helps reduce the power of gloo walls by using the Ballistic. 4. New Training Ground
In addition to new vehicles, gloo walls have also been included in the training ground. 5. New Anti-Hack System
To safeguard the transparency of the game as well as the fairness for players, Free Free introduced a new anti-hack system that can detect malicious third-party software.
Read More: PUBG Mobile Banned, Scout's Instinct Gave Him A 1vs3 Clutch In Call Of Duty Mobile!
6. Weapons Improvements
Damage Ratio: Increased from 50 to 58
Minimum Damage: Increased from  20 to 30
Effective Range: -15%
Minimum Damage: -2
Damage to the body: +50%
Armour Penetration: +30%
Damage to the body: +40%
Rate of Fire: +7%
Armor Penetration: +10%
Read More: Top 5 Loadouts In COD Mobile That Simply Just Suck!
7. Other Improvements
A 30 seconds warm-up period has been added for all Close Combat modes.
Emote Slots has been increased from 6 to 8.
The inhaler can be used at any EP/HP.
Purgatory is now available in Classic.
Bots will take control over disconnected / AFK teammates. The game will temporarily ban users from the Clash Squad (Ranked) if they often quit in the middle of games.
Kalahari has been added to the matchmaking pool.
The game has a new and better Guild System.
Added a career performance page for Clash Squad in player's profile. New sign-in rewards are available.
New Hitmarkers have been added to the settings menu.
A new leaderboard has been added for Kills and Winrate.
Skill Activation Indicators will show whenever the character activates a skill.
Have a good time with your Free Fire Rampage download!