Free redeem code for play store 2020 can give you free app purchases on Google Play Store. Moreover, you will also get a lot of amazing gifts, such as UC and diamond bonuses from these codes. That's why a lot of Android users want to get these free codes for the play store. Check out how to get and use these codes for free apps and purchases on the play store here with Gurugamer.com.
About Free Redeem Code For Google Play Store 2020
As we all know, Google Play Store is a digital distribution service run by Google. It's available on all Android devices. The play store lets Android users download or purchase apps and games on their devices. Moreover, they can also do some in-app purchase on this online store. For example, PUBG Mobile players who use Android phones can top up UC via Google Play Store when they log in the game with the same google account you use for the store.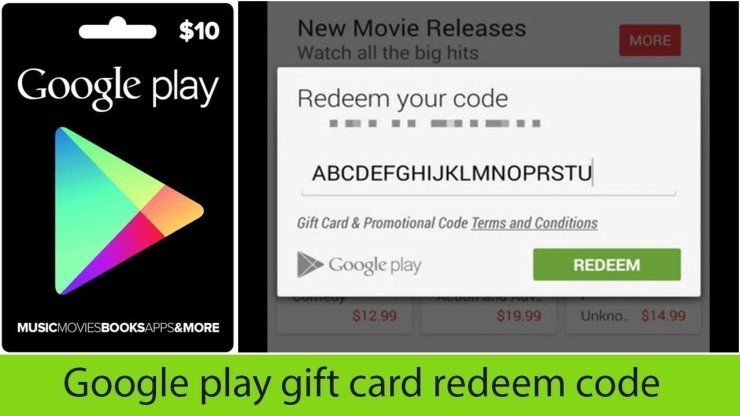 Similarly, Free Fire players can also recharge diamonds and coins through Google balance and Google Play Store. So, if you get a free redeem code for play store 2020 for Free Fire, you can buy something for free. However, google play store free redeem code is limited while the play store gift card is unlimited. Obviously, you take a little chance to get the play store redeem code free 2020 in a month or a year. However, google allow Android users to buy gift cards online or from stores.
What You Can Get From Free Codes For Play Store?
As briefly introduced, free redeem code for play store lets you get some apps for free. In specific, there are many purchasable apps on google play store besides many free apps. Android users will have to pay a sum of real cash in the bank account or google balance account to buy these apps, songs, movies, and books. However, you can get discounts when buying these services with gift card codes. More luckily, you can get them for free. Free redeem code for play store 2020 can also be used to redeem the voucher and get free in-game money and items. You can play many games like PUBG Mobile, Minecraft, Bike Mayhem, and do instant purchases at lower costs or for free. For instance, the recent code 'GET3' is a play store redeem code free 2020 for PUBG Mobile that gives PUBG Mobile players an outfit voucher of up to Rs. 1210. In addition, if you use the code GP300, you can get Rs. 300 cashback. Additionally, you can receive some google play money in your google balance to top up Free Fire, PUBG Mobile, or buy something else.
How To Get Free Redeem Code For Play Store 2020 Today?
There are three main types of play store redeem code, including play card, gift code, and promotional code. Let's learn how to get them below.
The free gift card or redeem code will be sent to your email box or you can buy the gift card from this play store. The play store gift card also available to purchase in India at l0w costs. Indian Android users can buy Free Fire redeem code online via Paytm, PhonePe, Freecharge, GPay, and more. Or else, you can buy it from some stores, such as Reliance Digital or Jio Digital Life. But you still need to pay to buy these cards. These purchasable gift card codes will never expire and the cash reward will be saved in google balance for later purchase or top-up. For example, the Free Fire gift card can give you up to 200 rupees redeem code bonus when you top-up diamonds via play store. In addition, you can get play store book gift codes in some countries via email, not including India. Another type of play store code is the promotional code. When using these codes, you can receive a digital content or specific application. For instance, you can receive a book, song, or movie that you have to pay to buy without these codes. Alternatively, many PUBG Mobile and Free Fire players use redeem code generators to get free redeem code for play store.
How To Redeem Play Store Codes?
All gift cards, gift codes, and promotional codes are used in the same way. Follow these steps to redeem play store codes and get attractive gifts.
Open the google play store app on your phone or access the play store on the computer.
Click on Menu and go to the Redeem section.
Enter the code in the pop-up.
Click on the Redeem button.
Follow the instructions and receive gifts. If the gift card you have purchased doesn't work, you can contact the google service section to get a refund. If the free code is invalid, it can be expired or used by someone else.
Those are things you need to know about free redeem code for play store 2020. You can buy Free Fire or PUBG Mobile gift cards to get a huge bonus when doing top-up via google play store. It's pretty easy to use. To update the latest mobile game news as well as more tips and tricks for gamers, let's visit our website.