Garena Free Fire has released the OB23 Update with a series of events to celebrate its third anniversary since July 29, 2020. It's time we prepare for the next update. Free Fire Advance Server OB24 is going to be released today, September 10. If you haven't learned how to register or download this test server just yet, then do not skip our guide right here.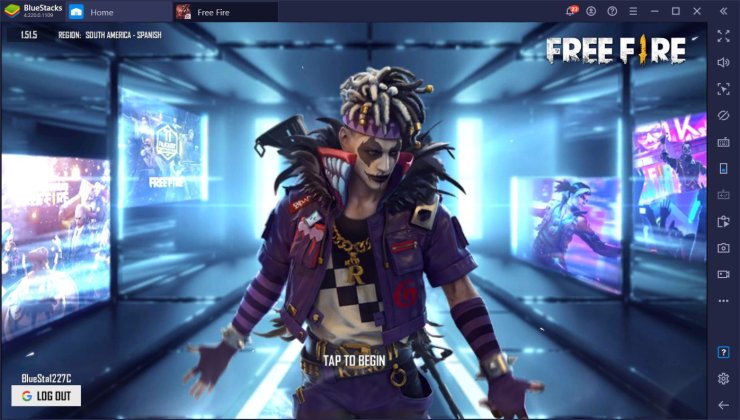 How to Register For FF OB24 Advanced Server?
#1: Visit Free Fire Advance Server Page

#2: Log in with your Facebook account. It's the only option provided by developers. 

#3 Fill out the required information and submit (Name, E-mail, and Phone Number)

#4 Hit "Join Now" to register After finishing all the steps mentioned above, players now have successfully registered for the OB24 Advanced Server. Unlike the previous encounters, this time, the devs silently open up the registration without any phase system. You can join right now by following the steps above. Once finish signing up, players need to download the APK file available from September 10, 2020. Unfortunately, the APK file for Free Fire Advance Server works on Android devices only. 
How to Download the Free Fire OB24 Advanced Server?
#1: Visit Free Fire Advance Server Page
#2: Log in via Facebook

#3: Click "Download APK"

$4: Install the APK. You might have to allow installing from unknown sources. 

#5: Open the game and Sign-in with your Facebook Account Note: You must use the same Facebook account as the one you use to register.
When Will Free Fire OB24 Advance Server Open?
The registration and APK download are both now available. Yet, it does not mean you can install instantly and start playing instantly. The advance server usually opens 1 day after the download. In other words, the OB24 Advanced Server will be live from September 11, 2020, and last for 1 week until September 18, 2020. Report Bugs & Get Diamonds In OB24 Advanced Server
Developers encourage players to report bugs in Free Fire Advance Server by paying Diamonds - sent directly to your original account.  But only the fastest to report the bugs get paid. The Grand Prizes are 3000, 2000, and 1000 Diamonds, distributed to whom report the most bugs. 1 player will get 3000 Diamonds, 2 others get 2000 diamonds, and 3 reporters get 1000 Diamonds. There is also a special reward of 100 Diamonds for reporting the first unknown bug. You can report bugs using the in-game "Report" button. 
>>> Free Fire Advance Server In September 2020: When Will The Server Open And How To Sign-up