Free Fire is among the most popular battle royale mobile game in the world due to its unique character system. Into the game, you will drop on an abandoned island with 50 other players to search for weapons and equipment. Players will fight each other until there is only one player remains.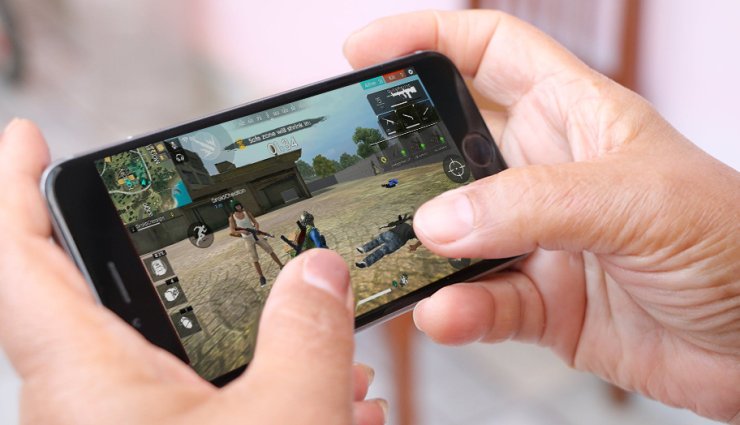 With the simple graphics, Free Fire played on low-end devices with 2GB RAM or even 1GB RAM. However, it is still a battle royale game with a lot of things to render so you might experience some lag issue if you are using a 1GB Android device. Here, we will show you how to fix lag in Free Fire 1GB RAM and have a better playing experience easily.
How To Fix Lag In Free Fire 1GB RAM - Free up your memory
1GB RAM is only enough to run Free Fire on your phone and nothing else. So how to play free fire in 1GB RAM without lag?. The first thing you need to do before opening Free Fire is to free up your RAM. You need to squeeze up all the RAM you can to have to best experience possible in Free Fire.
Here are things you can do to free up RAM in your Android device:
Stopping background apps: Launch the Recent Apps screen then Clear all to delete the apps in the background. Uninstall unimportant apps: Killing background apps only free up your RAM temporarily so you need to uninstall or disable all the apps you don't use in your system. Go to All Apps in Settings to find and uninstall apps you don't need.
Remove Widgets and Live Wallpaper: These things make your phone look better but they also eat up lots of RAM. Just remove all Widgets on your screen and change your Wallpaper into a picture. Disable Animations & Transitions: These make your phone seems smoother and cool with the cost of your RAM. First, unlock the Developer options by going to "Settings->About phone" and tapping "Build number" until it is unlocked. Then go to "Settings->Developer options" to disable "Window animation scale", "Transition animation scale" and "Animator duration scale".
Clear Free Fire cache: Go to All Apps in Settings and find Free Fire. Now tap on Free Fire and then Clear Cache to delete all abundant data.
How To Fix Lag In Free Fire 1GB RAM - Check your Internet connection
Sometimes your game gets laggy not because of your RAM but because of your Internet connection. Here are some tips about how to fix lag in Free Fire by having a more stable connection:
If you are using a Wifi connection, try to stay as close as possible to the router. Check if there is VPN app running on your phone. VPN apps slow down your connection a lot, especially the free ones, and sometimes, you just forget to turn them off after using.
A mobile connection might be better than a Wifi connection in many cases. Try to stay outside if you are using a mobile connection.
How To Fix Lag In Free Fire 1GB RAM - Use Fire GFX Tool
Fire GFX Tool is an app that allows you to adjust graphics, FPS, Resolution in Free Fire that you normally can't. It can even help clear up your RAM with only one button. Many Free Fire players have tried using this Fire GFX Tool app and got a good result. Here is a guide for lag fix Free Fire using this app.
Resolution: For the smoothest experience possible, set it to 690 x 540, which is the lowest resolution. But Free Fire will look really bad with this resolution so pick the 1280 x 720 resolution is the best option here for the best graphics and performance.
FPS: This option will unlock the max framerate of Free Fire. Pick 60 FPS for the smoothest experience but the 40 FPS or 50 FPS options are also not too bad if you want to save some battery. Graphics: Choose the So Smooth option.
Shadow: Choose Disable to turn off all shadow because this is the most demanding option in all games.
Style: It only affects the color in the game so you can choose whichever you want.
Graphics API: Set this option to x4 will help object in the game look smoothly but it will cost a lot of RAM. Choose Disable to turn it off for more FPS and smooth gameplay. After you have adjusted everything, remember to press Save to save your settings. You can then press run to close all background apps and start Free Fire.
Here is the Google Play for Fire GFX Tool: Fire GFX Tool.
Also check out: Indian Officer Asks Youths To Uninstall Games Such As PUBG Mobile And Free Fire On Twitter Went Viral.