Free Fire has become the most popular Mobile Battle Royale in India, taking advantage of its rival PUBG Mobile's ban and leave it in the dust. With its growth comes various comparisons between the two games... and it is obvious that Free Fire looks worse than PUBG Mobile.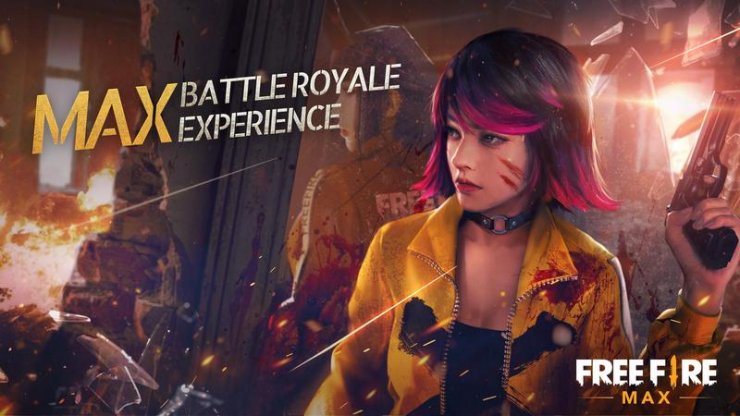 This is why Garena is currently focusing on its biggest project of the year, Free Fire Max. This version of Free Fire is going to be an upgraded version of the normal Free Fire, with advanced graphical effects, visuals texture… and more. In this article, we would list out everything you need to know about How To Install Free Fire MAX in India.
Table of Contents
1 - Five biggest changes in Free Fire Max
Graphical Improvements
This is probably the reason that Free Fire MAX was created. While you can only get to Ultra in the Original game, Max has an even higher setting called Super Ultra, with even better objects, special effects and character textures. The texture is probably the most noticeable improvement - surfaces of objects are no longer blurry now.
The environment is going to get the most improvements, of course, with everything getting a higher resolution update. Skin's particle effects come second - they would be more striking in MAX. You can log in with your current Free Fire account
Unlike PUBG Mobile who makes the Lite version its own game, Free Fire Max and Free Fire are pretty much the same game. They would have identical gameplay and pretty much everything except for graphics. You would not lose any progress by moving to Max.
Draw distance
Draw distance is one of the best features in video games - it enables players to see objects from afar. In a battle royale like Free Fire, a lot of fights occur at long range... and this improvement would definitely come in handy. At the cost of device performance, MAX players would be able to see a bigger area rendered. This might be an advantage when going against normal Free Fire players... as MAX players would be able to see them first.
New Lobby and Intro
The first change that people would see in the Max version is the animated intro screen. Previously, Free Fire Max use the same static loading screens as the normal version – this change would make logging into the game and loading matches much more dynamic and…cool. The animated intro would play a new video every time the game is started.
The second feature added is Free Fire's character lobby animation. The player character and his pet would not stand still anymore - they would continue to move forward, providing a much more immersive experience. Streaming Features
Apparently, MAX would have streaming integration and a few more quality of life feature. Players would be able to directly stream their gameplay to Garena's official platform 'Booyah'.
2 - How To Install Free Fire Max APK?
While Free Fire MAX is already released on the Google Play Store, it is still in the beta phase and not yet available in many countries yet. If you cannot wait for the game any longer, installing it using APK and OBB files are the best solution. Download both files, decompress the obb file then place it in the direction "sdcard/Android/obb".
You can also check out the Google Play Store page of the game via this link. Overall, the reception of MAX is fairly good, with players praising its graphical improvements over normal Free Fire. Read more:
3 - Free Fire Max System Requirements
While the game is aimed toward higher-end tier devices, the overall system requirements for running the game is fairly low. If your phone has 2GB RAM or more, you would probably be able to run Free Fire Max. 4GB RAM is highly recommended for the best gaming experience, as you would be able to run settings higher than ultra that way.
You will need about 2 GB of storage space, with the APK file being 47MB and the OBB file being over 1GB in size. Combined that with the later content packs that need to be downloaded, you would have a fairly large game folder on your device.
Recommended System Requirements
Android: 4GB RAM, Android 7 Nougat, Octa-Core 2.0
iOS: iPhone 7, iOS 11
Minimum System Requirements
Android: 2GB RAM, Android 4.4 KitKat, Dual-Core 1.2
iOS: iPhone 6s, iOS 11
The game can always be installed on PC emulators, of course, if you can't run it on your phone.
This is the end of our guide on How To Install Free Fire MAX in India. Interested in more of our articles related to Garena Free Fire? Please check out this post to find out more about the Top 5 Easiest To Use Weapons in Free Fire.