Garena Free Fire is an exciting shooting game in which you have to master all short, medium, and long-range combat to get Booyah. Here are some tips and tricks you must know to master all short-range combat in this game and get Booyah. Check them out here with Gurugamer.com.
Always Use Gloo Wall To Cover
A must-know tip to win every close combat is using Gloo Wall. But you need to create Gloo walls every quickly to prevent the enemies from shooting at you and knock or kill you. The Gloo walls will cover around you. Besides, it can surprise the enemies. Then, you can attack them suddenly in an unexpected direction. Moreover, the Gloo wall can give you enough covers when you encounter 2 or 3 enemies at once.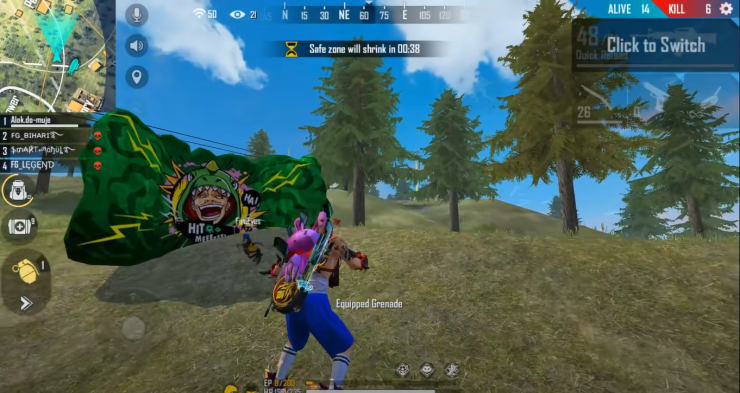 Read Enemies' Mind
A necessary skill to win every close combat in Free Fire is predicting the enemy's movements. Then, you can move, hide, camp, and shoot him down. For example, when you push a house that you know well, you can predict some corners that most players will hide and camp. Jump And Crouch To Avoid Headshot
Another pro tip to master close combat is moving wisely. You can jump, crouch, and keep moving around when the enemy is firing you. Then, when his ammo load runs out of bullets, you can turn back and kill him with a headshot.
Choose A Wise Weapon Combo
If you play as a tanker in the squad and have to master all close combat, you also need a strong weapon combo. MP40 as the primary gun and MP 5 as the secondary weapon can be the best weapon combo for close-range combat. These guns are among the most stable, powerful, and popular SMGs. Moreover, when your guns run out of bullets in close combat when you need to kill the enemies right away, don't reload. You need to quickly switch to the secondary gun to shoot the enemy down before he can kill you.