Pokemon is one of the most popular game franchises ever created. They peaked in the handheld era when the original Game Boy ruled. Currently, everything from the original Game Boy games to Nintendo DS titles are available and can be emulated on Android. In this article, we are going to showcase how to use Pokemon game emulator for Android.
1. How to set up Pokemon game emulator for Android
There are two items you need to play Pokemon on Android:
An emulator for the system the game was originally on. If you want to play GB, GBA, and NDS games, you'll need an emulator for each.
A ROM of the game, which is a file containing all of the game's data.
Basically, to play Pokemon games on Android devices, you need to install the emulator, select the Load feature and point it toward the ROM file.
If you download the right emulator and Rom, you would be able to enjoy the game just like how it was on the Game Boy 20 years ago.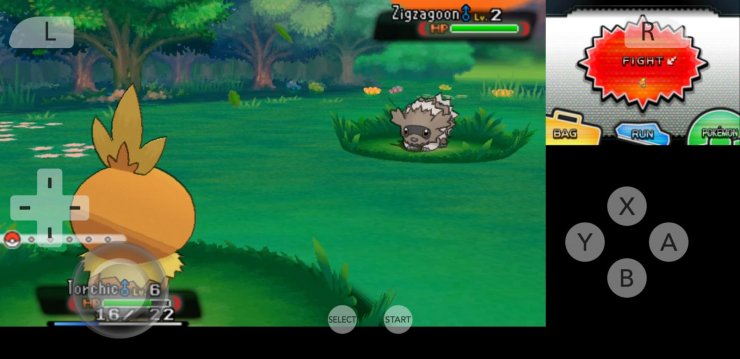 2. Which emulator is the best for Pokemon games on Android?
As there are a lot of Pokemon games for generations of Nintendo consoles, we are going to look into this separately. There are a lot of fake emulators on the Play Store that are just copies of existing emulators with ads jammed into every corner.
Game Boy and Game Boy Color
My OldBoy! is the best Pokemon game emulator for Android for both the Game Boy and Game Boy Color. It comes in both free and paid variants... and the Free version can definitely work for casual use.
Players can regularly save in-game, fast forward up to 2x speed, use custom controls... and even access cheat codes. The performance of My OldBoy! for pokemon games is excellent, as the games are just that old.
Upgrading to the Pro version allows players to fast-forward faster than 2x, link up with other users to trade Pokemon, and save at any time. Overall, this is definitely worth your money, especially if you want to play more than one game.
My OldBoy! Free on Google Play Store Game Boy Advance
Similar to the above GB and GBC, the GBA has only one standout emulator: My Boy! It came from the same developer and is identical in most aspects to My OldBoy! The only difference is that it plays GBA games instead.
Similar to My OldBoy!, My Boy! also has two versions, Free and Paid. The Paid version allows you to save the game at any time and fast forward up to 16x. Furthermore, you can link up to trade or battle with other players.
My Boy! Free on Google Play Store
Nintendo DS
There are two options you can pick from for DS Emulator. The free option is nds4droid, which is completely free, open-source software without any ads. It has customizable controls and stable performance that work on most devices. Overall, if you don't want to spend money and only play a few games, this is probably your top choice.
However, nds4droid lacks some of the more important features like custom save states, fast-forwarding and cheat codes.
If you are willing to pay a few dollars, DraStic is the top choice. It has better performance than nds4droid and supports fast-forwarding. The app is currently in active development - it works on smartphones, tablets and even Android TV.
nds4droid free version on Google Play Store (Free)
DraStic DS Emulator on Google Play Store ($4.99) Nintendo 3DS
RetroArch is a one-size-fits-all approach to 3DS emulators or even emulators in general. Instead of focusing on emulating just one console, there are different "cores" that can be installed within RetroArch. This means players can use this app with just about any platform.
However, it is rather hard to use and might need some time to get used to. Overall, RetroArch is one of the best Pokemon game emulator for Android on the market currently.
RetroArch on Google Play Store
3. How to get Pokemon Game ROMs
While downloading ROMs for games you do not own is piracy, Nintendo can't do anything to actually enforce it. Players can download Pokemon Roms from pages like emulatorgames.net or hexrom.com. Below are a few tips you need to remember when downloading:
Make sure that you download the appropriate version for your console emulator. Usually, the ROM will have the console name abbreviations next to its name (GBA for game boy advance... NDS for Nintendo DS... etc).
Pay attention to the file you downloaded. ROMs usually come in ZIP or RAR that you don't have to unzip. However, if a website gives you an APK or EXE file, delete them. They are likely to be malware.
ROM files are usually very small in size in comparison to modern games. Pokemon Red measures just 380KB, while Pokemon Black is around 110MB. 4. Which Pokemon Games are playable on Android?
Currently, all Pokemon titles from the original Game Boy games to the Nintendo DS titles are available to emulate on Android. That includes:
Game Boy (GB): Red, Blue, and Yellow
Game Boy Color (GBC): Gold, Silver, and Crystal
Game Boy Advance (GBA): Ruby, Sapphire, and Emerald; FireRed and LeafGreen are the best Pokemon games for GBA.
Nintendo DS (NDS): Diamond, Pearl, and Platinum; HeartGold and SoulSilver; Black and White; Black and White 2
Nintendo 3DS: Pokémon X and Y, Omega Ruby and Alpha Sapphire, and Sun and Moon
Aside from these main series games, players can also emulate spinoff games like Pokemon Pinball.
This is the end of our guide for the best mind games for android. Check this article to find out more about the Top 10 Best Anime Games For Android In 2021.