We can all agree that UC is the most important genre of currency in PUBG Mobile. It's used in the process of purchasing various items in the store, including gun skins, outfits, emotes, and more. Normally, players must top-up their UC stash with real money, which isn't a viable option for some. However, if you're looking for an alternative way to get your hands on some Unknown Cash, then now is your chance!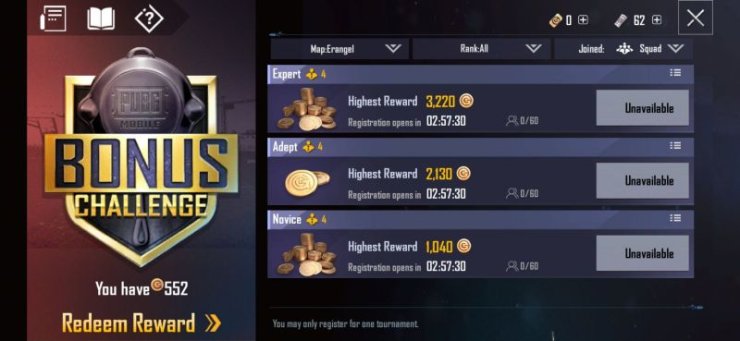 The PUBG Mobile Bonus Challenge is now live on global servers. It's the perfect opportunity for players across the globe to earn real UC for absolutely free. Read on to make sure that you don't miss your chance this time!
What is PUBG Mobile Bonus Challenge?
Bonus Challenge is basically a reward-based event that lets PUBG Mobile players earn UC by showcasing their skills. Actually, you earn Battle Coins from the system, which can later be traded for Unknown Cash. Each 1000 Battle Coins will bring you 200 UC. The Bonus Challenge was inaccessible about two weeks ago, as reported by several PUBG Mobile players. In response, the game developers announced that the system was getting an upgrade.
When will the Bonus Challenge Unlock?
According to a moderator on the official PUBG Mobile India Discord server, the Bonus Challenge will start from 7:30 AM IST(+5:30 GMT) on 16th July. Which means that it has already kicked off as of now! The announcer didn't forget to thank the players for their support for PUBG Mobile. Please note that you shouldn't try to connect to the game server via any VPN service. It's considered using a third-party program and may lead to your account being banned. Instead, try to log in to PUBG Mobile with a strong and stable Internet connection.