While Roblox often leans more to the lighthearted, fun, action kind of games, there is a side of it that is not meant to be for everyone. Yes, I am talking about scary games on Roblox multiplayer. Roblox is just a great place for people to create horror games and so they did.
There are hundreds of different Roblox Horror games multiplayer and a lot of them are actually very decent, but what's the scariest game on Roblox? If you are ready for some thrilling experience then here are the best Roblox horror games multiplayer 2021.
Table of Contents
1. The Mimic
This is a first-person horror game that you can play with your friends. In this Roblox horror game for multiplayers, you play as a former high schooler who goes back to his old school to find his friends. There are a lot of mazes and monsters. Players need to find the right tool and strategy to survive. There are multiple chapters. Players need to find certain key items on the maps to unlock the map. 2. SCP-3008
This game is built around SCP-3008, an IKEA store in real life with infinite interior space. The main goal of the game is to survive while exploring the space of this store. You will be stalked by inhuman creatures called the "Staff". You have to find food and you can build bases to defend yourself. 3. Dead Silence
This game is based on the 2007 film of the same name. It is a Roblox puzzle horror game. You will find a lot of messages written in blood that tell the story of the game while roaming around.
Jamie Ashen and Lisa anonymously receive a ventriloquist doll as a gift. Billy goes out to pick up some dinner while Lisa stays home and plays with the doll. When Billy returns, he finds Lisa dead with her tongue carved out. Inside the ventriloquist's box is a message about a "Mary Shaw," a dead ventriloquist from Raven's Fair. 4. Lloyd Residence
This is a great Roblox multiplayer horror game for people who love myths and scary stories. The game revolves around Chuck Lloyd, an ancient knight stained by his past dreams and experiences sleep shortages all the time. The Lloyd Residence is split into two games theoretically: the Lloyd Residence and Chuck's Basement. If you like finding clues and solving riddles then this is a great game for you. 5. Alone in a Dark House
You will play a private detective, who travels to a small to discover investigate a brutal vehicle murder. You will end up in a house to discover the secret of a messed-up family. The game has a total of 3 endings with many spooky secrets and a great atmosphere.
Though it is best to play the game alone for the strongest experience, Alone in a Dark House can have up to 20 players, being one of the most favorite horror games multiplayer to play with friends since Roblox creation till date. 6. Bear Alpha
This game is very simple. You will play a killer bear whose job is to find and kill all other players within 5 minutes. While the bear can move a little bit faster than players, players can make weapons to fight back. The environment and the design of the game give off quite an intense feeling. This is one of the best Roblox horror games to play with friends. 7. Horror Elevator
You will start inside an elevator that stops at random floors. There is a total of 24 floors. On each floor, players will have to face a different horror experience. There can be a total of 10 people max in a game. Roblox horror Games multiplayer like this are quite addictive to get into. 8. A Wolf or Other
This game is pretty much a Werewolf game on Roblox. You will be playing one of the 3 roles: an innocent, hunter, or werewolf. The innocents will try to identify the werewolf so the hunter can take him down. But you must do it before the full moon or you will lose. It is actually kind of a party game more than a horror game.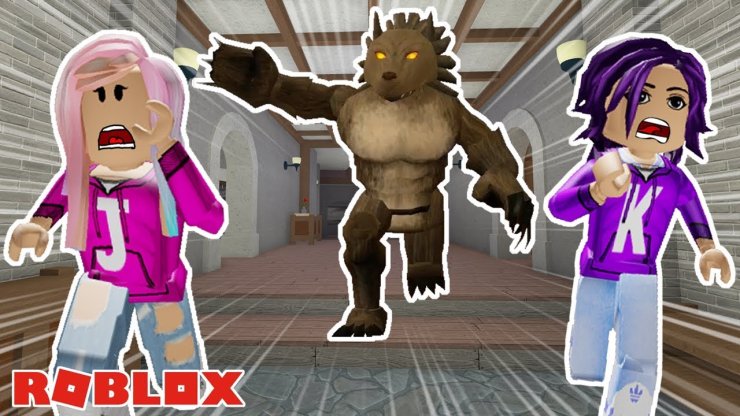 9. Project Lazarus: Zombies
This game is just straight-up Call of Duty Zombies. It is a round-based survival game with barricades, power-ups, and points to buy weapons and obstacles. The objective of the game is to survive against endless waves of zombies. Each round will be harder than the previous one. The game ends when all players die. 10. Nightmare Mines
Nightmare Mines is not a too scary game, but it is a very interesting puzzle game with deep lore. You need to go through a series of rooms and tunnels to reach the center of the mine. Each room will feature different puzzles and dangers that you have to face. This is no doubt among the best roblox horror games multiplayer 2021.
>>> Read more: Roblox Vs Minecraft Full Analysis: Popularity, Gameplay And Safety 2021