Sanhok is one of the oldest maps in PUBG Mobile. There are many hot-drop locations on this map, including Bootcamp, Painan, Ruins, and Paradise Resort. Here are the top five tips for those locations.
Tips For Hot-Drop Locations In PUBG Mobile Sanhok
To survive and clear enemies in hot-drop locations in PUBG Mobile Sanhok, you need some tips and tactics.
Pay attention to the outside area of the zone and the border of those locations. Many players still stay outside the playing zone. In those hot-drop locations, you should keep an eye on the border of the compounds. For example, many players outside the playing zone will drop by those locations for loots when they need more consumables.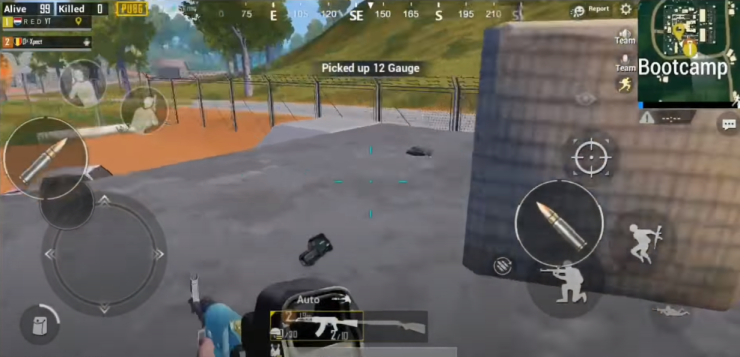 Improve your map understanding and know all possible routes to get in and out of these compounds. Besides, know when to react and shoot back. Prefire when you attack. Wait to fire when you defend. Decide your playstyle and plan your movements. You need to choose to play safely and defensively to aggressively. Then, choose the best place to land. If you play aggressively, you can land in the Y-shape building in the center of Bootcamp or the center temple in Ruins. If you want to get ready before combat, you should land in small houses on the edge of the compound. You also have to play tactically. In specific, watch out for all the routes around where enemies can rush you. If you are an aggressive player, you need 20% tactical gameplay and 80% aggressive gameplay. The match on this map ends faster than on other maps. Therefore, you need to rush into the safe zone earlier because the damage you take from the blue zone is higher. Frag grenade is very useful on this map, especially in those hot-drop locations, such as Bootcamp, Ruins, and Paradise Resort. These compounds have a lot of hidden corners for campers which are very risky to rush without grenades.