10. Sc0utOP - Orange Rock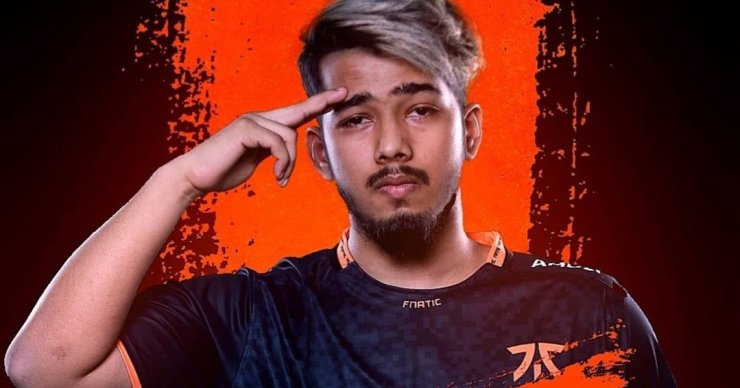 Scout is insanely talented at playing the mid and long ranges, but it's been a tough season for Fnatic and Fnatic. After all, his decision to join the super team Orange Rock may be a good preparation in the search for taking up a notch for himself.
9. Ted - SynerGE
Coming in at the ninth place, SynerGE's Ted has shown a consistent, high-level performance in a bunch of recent tournaments. In the PMPL South Asia league, he was the third-highest fragger and was one of the few Indian names that have long been there for quite some time.
8. GiLL - Orange Rock
GiLL was the key factor of NovaGodlike as this guy performed so well in the PMPL, and the squad even planned to qualify for the World League. GiLL was the 10th-highest and third-highest fragger, respectively in the league stage and PMPL South Asia Finals.
7. Vexe - Megastars Megastars' young talent Vexe has taken the world of PUBG Mobile community by storm after letting everyone know how skillful he is as well as why he deserves all the praise from audiences. Thanks to good game sense and outstanding performance, this rising star was ranked 2nd in the list of highest fragger in the PMPL South Asia League stage.
6. Clutchgod - TSM-Entity As his name suggests, Clutchgod unstoppably dominated every battle in the first half of 2020 with an aggressive playstyle alongside other members in his team. He was the top fragger in the PMPL South Asia Finals.
5. Owais - Fnatic Although Owais only stood at the 5th position when it comes to the top highest fraggers at PMIS, he still managed to create a special place for himself in the hearts of many fans with incredibly high skill levels.
4. Seervi - SynerGE One of the most memorable plays in 2020 belongs to Seervi as he made a 1vs3 clutch in a match against the champion Celtz and won a "chicken dinner". Let's see how he did that!
3. Mavi - Orange Rock With a natural smart instinct, Mavi has shown no signs of stopping as the born leader had guided his troops through all cut-throat games with impressive effectiveness. Put individual skills aside, Mavi devoted himself to the team and he was always ready to overtake dirty work for his comrades.
2. Zgod - TSM-Entity TSM-Entity is a team full of excellent guys, and Zgod's level is not a far cry from his teammates' talent. He pushed the team to a new level of domination in the Indian circuit because Zgod isn't just good at shooting but he's also smart as hell!
1. Jonathan - TSM-Entity Surpassing a series of big names mentioned above, Jonathan is the only one who deserves the title of best PUBG Mobile player in India 2020. The statistics obviously speak for this 19-year-old player – he was the second-highest fragger in PMPL South Asia Finals, and the top fragger in both PMPL South Asia League stage and PMIS 2020 Finals.