The M79 is the weapon with the most power in Free Fire. It is a grenade launcher, which means it can deal massive damage in a big AOE with only one shot. With the rise of Chrono in this patch, the M79 has been using more by everyone to counter his skill.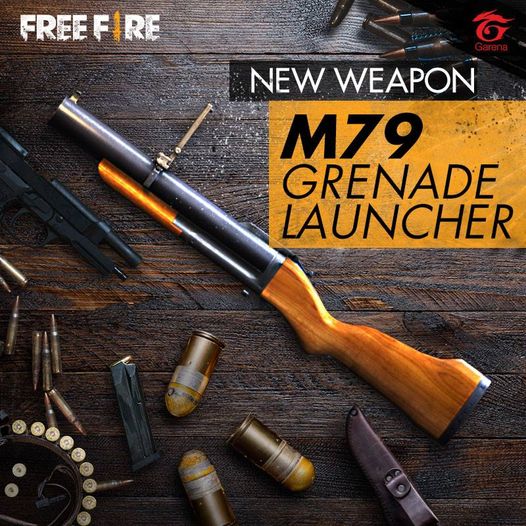 To make it even more powerful, you can equip it with different skins. Here are the best 5 M79 skins in Free Fire you should use.
5. M79 Deadly Bat
M79 Deadly Bat's Stats
Rate of Fire+
Magazine+
Reload Speed-
M79 Deadly Bat is a rare gun skin that provides an extra rate of fire and magazine capacity while reducing the reload speed of the weapon. While the rate of fire buff is not very important, the magazine increase is quite helpful in combats.
You can get the M79 Deadly Bat skin from the Deadly Bat Weapon Loot Crate in the shop for 35 Diamonds each crate.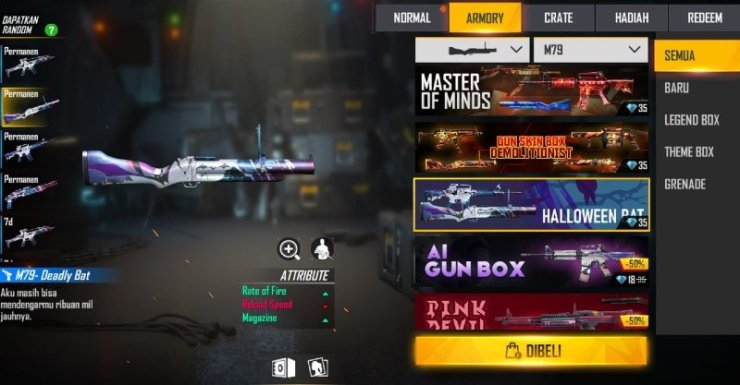 4. M79 Master of Minds
M79 Master of Minds' Stats:
Damage+
Range+
Rate of Fire-
The M79 Master of Minds provides more damage and range for the launcher while reducing its rate of fire. This helps the weapon to deal more damage to the enemy from a safer distance while the reduced rate of fire won't matter much.
You can get the M79 Master of Mind in the shop from the Master of Minds Weapon Loot Crate for 35 Diamonds each.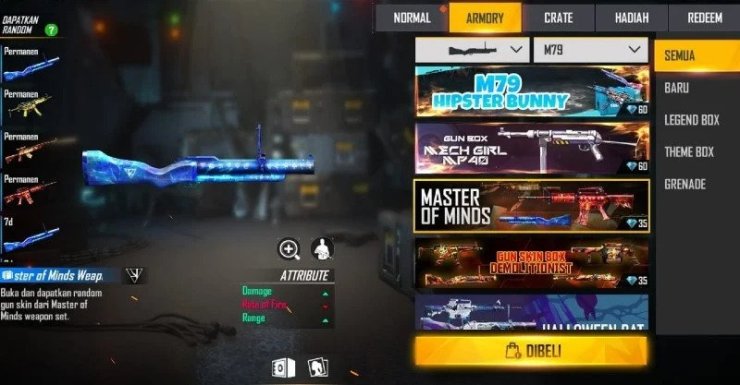 3. M79 Pink Devil
M79 Pink Devil's Stats
M79 Pink Devil only has one buff but it is a very useful one. The skin increases the magazine size of the weapon while reducing the Reload Speed by a little bit. The M79 only has 1 bullet by default so having a Magazine ++ is extremely helpful.
You can get the  M79 Pink Devil gun skin in the shop from the Pink Devil Weapon Loot Crate for 18 Diamonds each.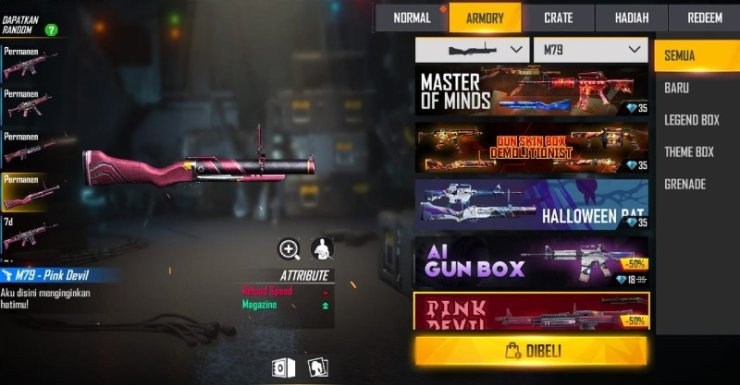 2. M79 Hipster Bunny
M79 Hipster Bunny's Stats
Range++
Magazine+
Reload Speed-
The M79 Hipster Bunny is legendary skin that gives you 2 buff in Range and buff in Magazine while reducing the Reload Speed. As mention above, Range and Magazine are 2 very useful stats for the M79, making it more reliable.
The M79 is more expensive than the above skin though because you need to get it from the Hipster Bunny Weapon Loot Crate in the shop, which cost 60 Diamonds each.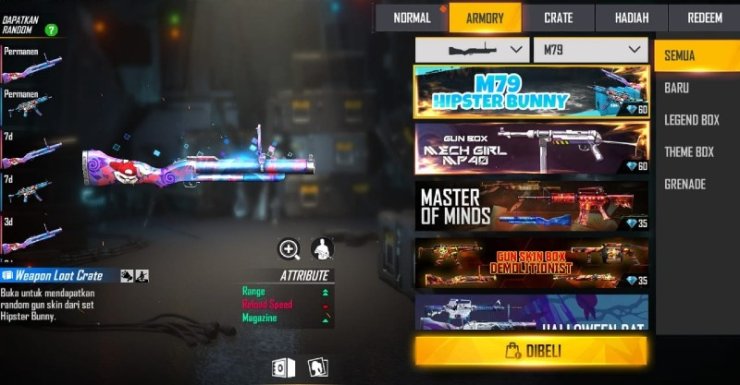 1. M79 Midnight Mafia
M79 Midnight Mafia's Stats
Damage++
Magazine+
Movement Speed-
The M79 Midnight Mafia is the newest M79 skin in Free Fire and it is also the strongest one. Not only this skin give the weapon a big damage boost, but it also increases the magazine size at the expense of movement speed.
However, this skin only available at certain events in Free Fire and not in the shop.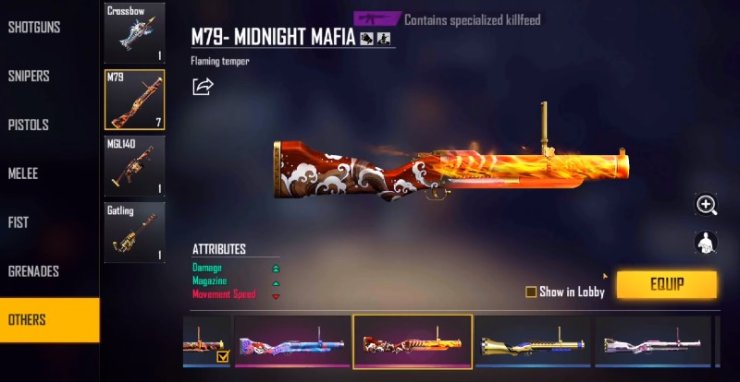 Also check out: Predatory Cobra MP40 Ability: Everything You Need To Know About New Free Fire MP40 Cobra Evolution Skin