Total Gaming, whose real name is Ajjubhai, is a popular Indian content creator. If you are a fan of the Battle Royale game Garena Free Fire, you're likely to have heard of him. He owns two of the most popular gaming channels in India, Total Gaming and Total Gaming Live. The channels have a total of 17.5 million subscribers.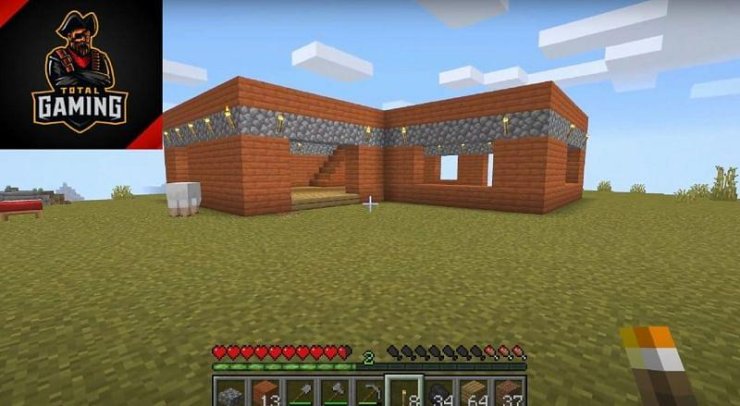 The YouTuber generally posts BR- related content on his main channel, while live-streaming several games like Minecraft on the second channel. In one recent video in his Minecraft series, Total Gaming took on the iconic L-shaped house of Free Fire in the sandbox game.
Total Gaming creates Free Fire's L-shaped House in Minecraft
Minecraft is still a popular title in the gaming community after its initial release over a decade ago. With the recent announcement of the 'Caves and Cliffs' update, the game can expect an upcoming influx of players, both old and new.
Total Gaming himself seems to also find joy in the sandbox game. Recently, he brought the iconic L-shaped house in Garena Free Fire to Minecraft. Here's a picture of the original building for good measure: The YouTuber started the construction of the new building in a video, from scratch indeed.
The second episode features the almost completed house, except for the upper portion. Total Gaming says he will finish the construction in the third episode. He will start doing some farming and other Minecraft businesses right afterward.
It seems like the Indian gaming community is enjoying a break from the Battle Royale scene. Gamers were lost, trying to find a new place to while away their time after the ban on PUBG Mobile. And now, the answer may just be Minecraft.