"Is there any Pokémon game for PC?

Yes."
However, before finding out the name of that game, let's discuss thoroughly the availability of best Pokemon games on PC first.
Table of Contents
Best Pokémon games on PC: What is the truth?
In spite of the fact that our adored format is the spiritual home of turn-based fights, no official main version of Pokémon has jumped to PC up to now. To be honest, we cannot blame Nintendo yet some of us still feel a small pang of jealousy whenever we spot images of this game on Switch or 3DS consoles. To sooth fans' forlorn spirits, there is an official Pokemon card battle game which is free to play online on PC – the Pokémon Trading Card Game Online. This best Pokemon game in PC comes with both single-player and multi-player challenges. Even though it does not offer the Pokéball pitching action, players are still forced to collect cards and trade with their friends. We do not say that Pokémon TCG Online is a classic, yet it's truly an official Pokémon game available on PC. Its charming Pokémon artwork and the familiar characters make the game stand out from an array of different online card games.
Best Pokemon games on PC: Favorite alternatives
If the Pokémon TCG Online cannot satisfy your creature-collecting urges, here we have a list of best games like Pokémon for PC that are built on the core components of the iconic game.
1. Slime Rancher
In this game, players will inherit a slime ranch and their duty is to get it up and collect different types of slime to run it. The slime comes in all manner of colors and varieties, each of which features various properties and associated challenges. There are up to 90 colorful kinds of slime for players to bring together, including rock, puddle, pink, fire slime, etc.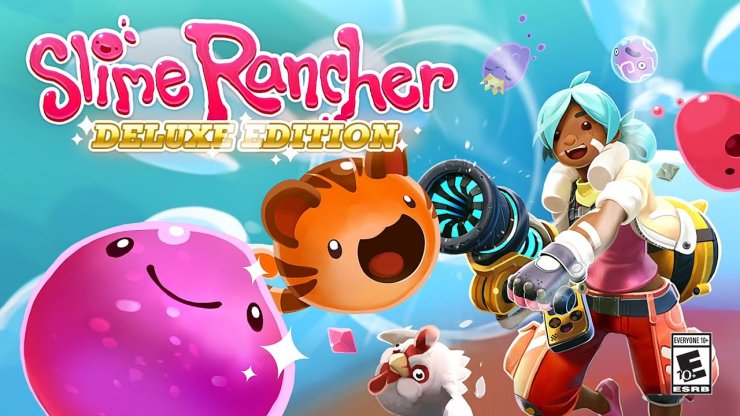 While in Pokémon game, players need to complete the Pokédex when they gradually enslave a progressively alarming number of sentient creatures and push them to fight against each other; they only have to keep track of their livestock in the "Slimepedia" in Slime Rancher.
2. Slay The Spire
As a matter of fact, decisions coming outside Pokémon battles are as significant as the ones made inside them. Slay The Spire owns this feature. If you cannot find the best Pokemon games for PC aside from the Pokémon TCG Online, give this alternative a try. Here, the same thought process of constructing a winning Pokémon party is required to build a deck with the best synergy among cards. Additionally, it's crucial to create powerful combos and see the battles go as planned. Frankly speaking, Slay The Spire evokes some feelings that the Nintendo's classic game conjures.
>>> You Will Love These Games, If You Like to Slay The Spire
3. Temtem
This Pokémon-like game might be accidentally inspired by Game Freak's cherished creature catcher; nonetheless, it exudes a lot of fresh ideas. Enjoying the game and you will find the biggest difference here is a sense of challenge that would swiftly be brought to your notice as your tamer competitor thumps you in the opening fight. Afterward, moving from town to town would become more difficult since potions are pricey, then forcing resource management to come into play. Your attention plays an important role in the game's battle system. Each one of your tems has got a stamina bar, weaknesses, and strengths. The combats are two-on-two. In order to take the crown, you need to own a full team of well-trained tems.
4. World of Final Fantasy
Discovering the world of Grymoire and collecting Mirages are strongly reminiscent of the PokéGo. In World of Final Fantasy, you have to organize the captured Mirages into strategic stacks so as to wield them in battles. According to Pokémon addicts, the stacking system in this game is an absolutely charming twist on Pokémon's battle formula. Further, it's truly adorable to rediscover all of your favorite creatures in Chibi form in World of Final Fantasy.
5. Digimon Masters Online
The last name in our list of best Pokémon games on PC: Alternatives is Digimon Masters Online, an MMO game where players train and evolve the "Digimons" by engaging in furious fights. Like Pokémon, the Digimons will evolve into bigger forms with special attacks. However, the battles here are not turn-based, they're real-time. Thus, players should have their wits about them! >>> Catch up with the latest news about PC/Console on Gurugamer.com