Pokémon is the name that grows up with many generations, some are as old as the franchise itself. Started as an original game for the Game Boy handheld system in 1996, it was soon incorporated into various different media. The franchise is so successful that it becomes an icon of modern pop culture. Read on as we guide you through everything there ís about the Pokémon Masters download - one of the best adaptations to the mobile platforms. Let's jump right into it!
1. Pokémon Masters Download: What is Pokémon Masters?
It is a free-to-play game available on both the Android and iOS platforms developed by DeNA. Since the Pokémon Masters release date on August 28 2019. It draws inspiration from the franchise's main game series and allows players to fight against various prominent Trainers that they know and love. The game receives a warm welcome from the Pokémon fans. Within the first 4 days after its initial release, Pokémon Masters counted over 1 crore downloads and $3.3 crore in revenue within one month. The game definitely lives up to the name of the iconic franchise. Pokémon Masters Gameplay 
The game is set on the island of Pasio, a completely new location that has never been mentioned in the franchise. Players will take part in the 3-on-3 tournament called Pokémon Masters League with their eyes on the Championship title. However, to be able to compete in the tournament, they must first acquire at least five badges by defeating the PML Leaders on the island. Pokémon Masters game supports both single-player (story mode) and multiplayer mode - in which players team up to fight powerful opponents for rewards. Sync pair is a unique feature of the Pokémon Masters game that players can get from the main stories or scouting. It includes one Pokémon Trainer that appeared in the original handheld games or the remake versions and their most associated Pokémon. Much like the Super Smash Bros from the Super Mario franchise, most Trainers' appearance resembles their latest designs. For example, Misty and Starmie, or Phoebe and Dusclops. Each sync pair falls in one of the 3 following categories:
Physical striker sync pairs: focus on dealing physical damage

Special striker sync pairs: focus on attacking large groups of enemies

Support sync pairs: focus on defense, healing, or increasing the team's stats

Tech sync pairs: focus on tactics and crowd-control
Best Sync Pairs in Pokémon Masters
As the game continues to update and evolve, the following list is always subject to change. However, we still recommend you have a look as a guide to building your roster.
Physical Striker Special Striker Support Tech Pokémon Masters Download: System Requirement
Though it is a mobile game, the Pokémon Masters game still requires some specifications for you to have the best possible experience. The developer recommends that your devices meet the following requirements:
Have at least a 2GB RAM 

Operating systems: Android OS 7.0 (64 bit) or higher; iOS 11.0 (64 bit) or higher 2. Pokémon Masters Download: How to Get the Game?
Pokémon Masters is a free game available on both the Google Play Store as well as the Apple App Store. You can easily head to these online distributors, click on Install, and prepare for some epic monster fights as the game automatically download. Once it's finished, sign in to your existing account if you have one or register a new one entirely.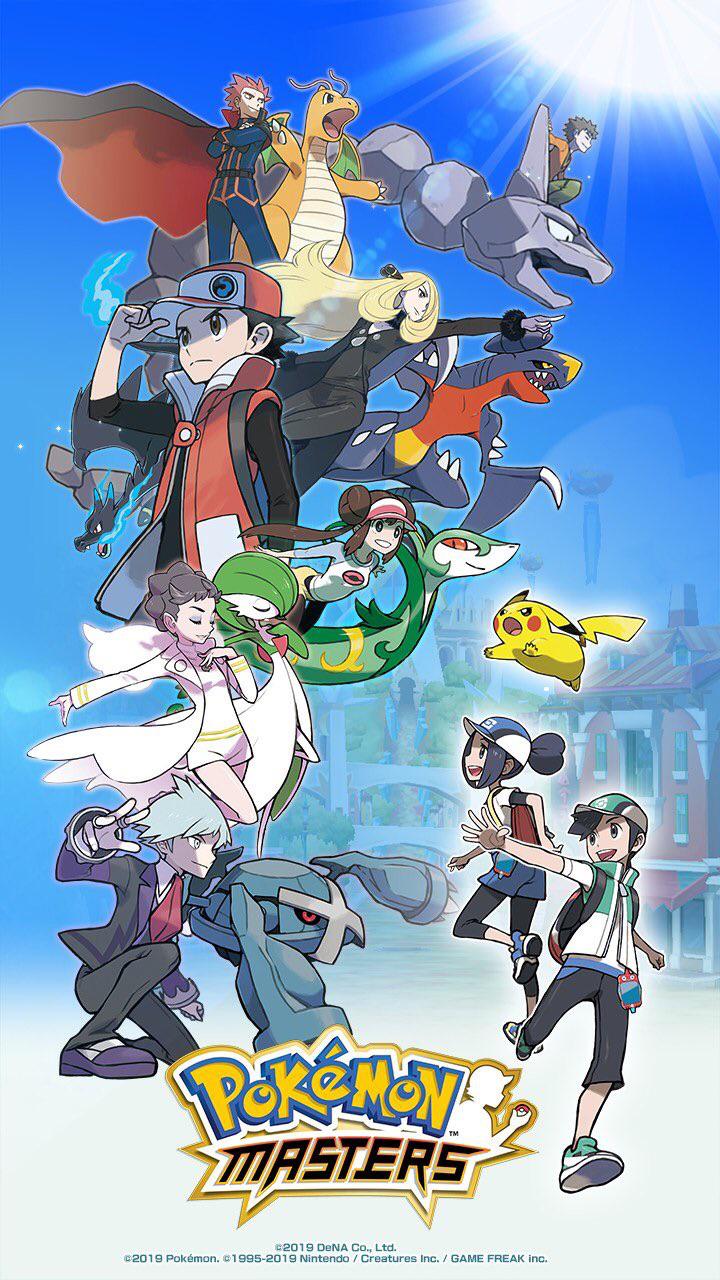 However, there's another way around if you don't feel like using Google's or Apple's services: the Pokémon Masters APK (Android Application Package). Unfortunately, it's the exclusive option for Android users, so any iOS may want to skip this part. Download the Pokémon Masters APK on APKpure, then simply open the file location and install it to your phone. If a message pops up to warn you about possible risks, just go to Settings, Security, and toggle on the "Install from unknown sources" option. 
3. Pokémon Masters Download: Tips and Tricks
Know your opponents: Before each fight, study your enemies carefully. Learn their Pokémon types, weaknesses, or anything that you can take advantage of. Pro advice: don't take any fights that you don't have any pocket monsters to counter. Set up your team with two Pokémon of an elemental type, and the other of a lower type. 

Pick your strategy: Each team roster has a unique way of combat. For example, don't just jump in and fight when the opponent team has high defense stats. Instead, poke them, use support sync pairs to heal and buff your team first. 

Farm and evolve: Complete all the main mission storylines, then the "Training Area" to gain items, and XP. Gather up resources so that you can evolve and mega evolve your Pokémons.
Now we've reached the end of our guide to Pokémon Masters download and some information you need to enjoy the game. It's free-to-play, entertaining, and is a great way to reminisce on the good old days. If you're looking for more in-depth guides, news, and updates in the world of gaming, visit our website at GuruGamer.com.