Cube World, a game developed by Picroma, is a voxel-based action RPG title that has been in quite a long haul. Recently, Picroma has announced its official plan to take the game to Steam in the near future after a long and controversial alpha release back in 2013.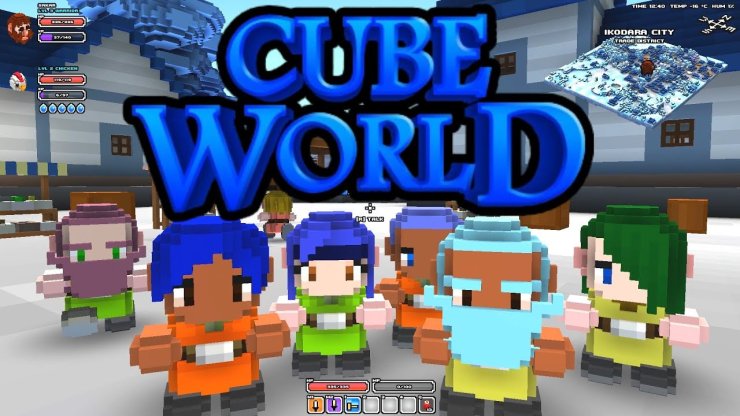 2013's controversial launch
Cube World dazzled everyone back then with its striking, procedurally world. The game was really promising with unique action-RPG features and an exploration-focused take. Moreover, it featured a variety of classes and adventures like no other. Despite such a great start, Cube World hit rock bottom as DDOS attacks harmed their servers, leading to very few subsequent updates of the $15 game. To make things worse, the game went silence for a very long period of time, creating lots of confusion and disappointment in the community. Although the devs confirmed their on-going work of development, years passed by with very little communication, as little as only annual media posts.
Raising the big question
Of course, in these blog updates and videos, people got to see the progress of Cube World under its development. However, there's always the question of "Will we be able to experience the real game, after such a long haul of labors working on it?" And thankfully, according to the latest tweet from von Funck, Cube World is heading to Steam this October or November, finally! Anticipated game features
Classes
For now, people are looking forward to seeing Cube World on Steam to see how much the game has changed since the alpha release. According to Steam, the upcoming Cube World will have four distinct classes of Warrior, Mage, Ranger & Rogue. In addition to that, players can expect many side features like combats, spells, weapons, armor, magic artifacts, food and elixirs, all alongside the main heroes.
Here's a 16-minute-video of Mage gameplay:
Quests
Heroes will be doing quests to help the residents, explore dungeons or fight huge monsters in the procedurally-generated world. These quests are playable both solo and online co-op, so we're expecting to grow a large community of players internationally.
Perks for 2013 buyers
Notably, according to von Funck, everyone who bought the game back in 2013 will receive a Steam key for the upcoming 2019 version. To be honest, this is a pretty wise move to attract players back to the game.
All in all, it will be an intriguing experience to see how Cube World grows in the last couple of years. Stay with us for more updates once the actual release occurs.