The Halloween vibes have been around the corner since Saturday, 31st October. Fortnite, therefore, comes up with its own Halloween event, dubbed "Fortnitemares 2020", which started to go live yesterday. Here's everything about the latest Epic Games Fortnite battle royale update we've known so far!
Table of Contents
Fortnite v14.40 update patch notes
Fortnite's official page on Twitter, Fortnite Status, claimed that the v14.40 update would come out at around 4:00 AM EST (8:00 UTC/1:30 PM IST). What would be retained when the patch comes out was still hard to guess, but now every Fortnite player have a chance to test it out without a doubt. The update file is quite large in size - about 27 GB for PCs.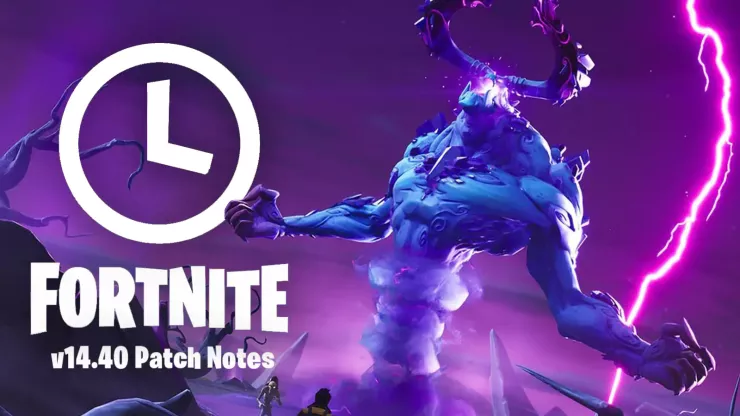 Of course, Fortnite fans stumbled upon tons of leaks before the arrival of 'Fortnitemares 2020'. As pointed out by several reliable sources, the Fortnite v14.40 update follows a playable in-game character named Midas on his way to revenge. 
Weapon vault is the next thing that appears in Fortnite v14.40, but "Charge Shotguns" are nowhere to be found in this update. Once players decide to join the Halloween event, they'll get the chance to claim exclusive and free items as rewards. Yet, the update will be made following up the two previous ones including 14.50 and 14.60 before Chapter 2 of Season 5 begins. 
New items and cosmetics
The gloomy atmosphere of the "Spooky" theme actually covers the enthusiastic 100-man battle on the default map with the return of Midas along with his husk army, ready to take back their lost properties. If you wonder what Midas looks like in his brand new Halloween appearance, go straight to Fortnite's official YouTube channel to check out the Fortnitemares 2020 trailer. 
Other leaks come from data miners even disclosed that several seasonal exclusive items can be claimed when being a part of the Fortnitemares 2020 event. The Fortnite item shop has now welcomed a new "Party Trooper" skin to the collection, and it will be put on sale until 1st November. Fortnitemares also offers players a series of special missions and each completed one will help them get more free cosmetics items from the event. The claimable items include: 
The Smash O lantern Pickaxe
Another great news for Fortnite fans is that there will also be a new free emote coming when Fortnite servers are back on track. 
Weapons, locations, and mechanic changes
A POI that is located not so far from Stark industries now appears on the Fortnite Battle Royale map with the name "Heart Lake". Although it has been standing on the map for a remarkable amount of time, it's still just seen as a "named POI" area on the map. While appearing to have certain strengths, especially about its power, the Charge Shotgun still receives negative comments about being quite too slow and bulky for a fast-paced battle. According to a recent HYPEX's tweet, the weapon will stay in the vault in the Fortnite v14.40 update. 
A Twitter account called "SpookyNutella" said in his post that Fortnite's exclusive "Gulag system" will be back in the game in no time:
"After being eliminated in solo, duos or squads, return to battle as a Shadow for your shot at a Shadow Royale. Join fellow Shadows to defeat the survivors by using otherworldly abilities, like possessing the body of vehicles." This probably means that players who are killed right from the beginning of the battle will have a second chance, and they even reach victory in particular situations. However, there is still no further official news just yet and we will always keep this article updated, so stay tuned and come back at any time to check out. 
Another leaker, GMatrixGames, also claimed that a Zombie vs Human LTM game mode will be added into Fortnite in the very near future. Again, the Fortnite v14.40 update can be quite heavy with about 27 GB on PCs, which is likely to make the process of bringing the game servers into operation a bit slower than usual. 
Read More: How To Fix 'Fortnite APK Download Unsupported Device'?