The first trailer for Mumbai Gullies, India's first Open World Action game has just been dropped. This is one of the biggest Indian-based game projects revealed in 2020 from developer GameEon. In this article, we would list out everything revealed to date about this game.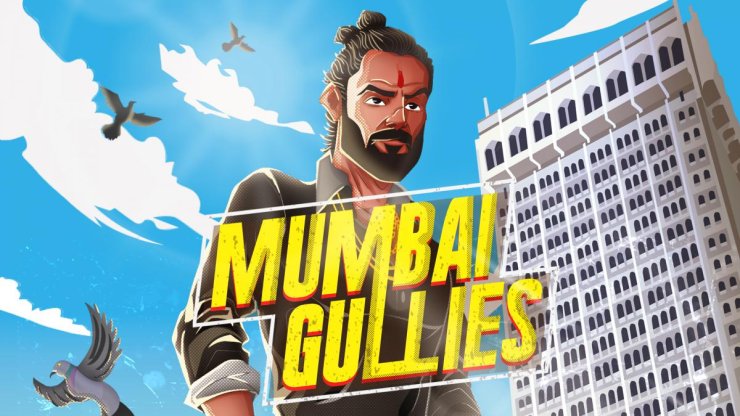 1 - What is 'Mumbai Gullies'?
The short definition for this game is "GTA Vice City Mumbai". In this game, players would step into the shoes of a small-time criminal hoping to make it big in the city of dreams. The trailer features fairly polished graphics and beautiful environments, taken straight out from the real-life version of Mumbai... along with some exhilarating action sequences.
According to founder Nikhil Malankar, while the main inspiration of the game is GTA Vice City, they also took notes from various other big names in the genre as well. The trailer was dropped last week and has gathered a lot of attention from Indian fans, along with the influencers and streamers who promoted it.
2 - About the trailer
The trailer is masterfully crafted - the featured high-speed car chase lets fans get a better look at the various landmarks across the city. Mumbai is going to be a big challenge to any game developers... due to its sheer size and the high number of branching streets and alleys. The lighting of Mumbai Gullies looks extremely impressive - it is on par with the higher budget games you can find on Steam. This is definitely a big step forward, as the studio behind Mumbai Gullies, GameEon, has only ever developed mobile games before. From the professional voice over to the various intricate details, the game really does look like an AAA title. According to founder Nikhil Malankar, they have spent 5 years developing this game. The trailer has made a lot of waves in the Indian Gaming community - with the hashtag #MumbaiGullies Trending on Twitter.
Many popular streamers and esports personalities have shown their support in the comment section of the trailer - from popular PUBG streamer Scout to comedian/streamer Tanmay Bhatt...
3 - How to show your support for Mumbai Gullies?
Players can show their supports on the game's home page mumbaigullies.com. Apparently, this devs is also doing crowdfund - any donation over 2000 INR would get a free copy of the game on either Steam or Epic Games Store when it comes out. You can also join the discord server of the game to follow the development progress. Interested in more of our articles related to mobile games? Please check out this post to find out more about the Top 10 Best Offline Games For Android Under 200MB.