Falcon Age is a first-person, single-player action-adventure title that you enter to raise a mythical falcon into a mighty full-sized beast. On a dying planet with no culture or resources whatsoever, you take the role of Ara to stand up against the colonizers in the hope to restore the long-lost cultural legacy. Storyline
At the beginning, you'll find yourself in jail because of a wrongful decision by a tiny infraction. Everything starts here as you, Ara, befriends a young little falcon. With your brand-new BFF, you must find a way to escape the prison, rebuild the community to fence off those hostile robot factions.
As you play the game, it is possible to teach your falcon companion some tricks to do. In addition, there are different outfits for it to try on, as well as special adorable falcon snacks that you can't find anywhere else. Of course, your ultimate goal of the game involves attacking robots and drones, which is a lot less adorable. Take a look at the PC reveal trailer of Falcon Age as below:
Key Features
Falcon Age offers a chance to bond with a special bird companion. Feel free to name it, feed it and dress it up in different outfits to fight enemies. In addition, you can roam the land and hunt down animals for precious materials.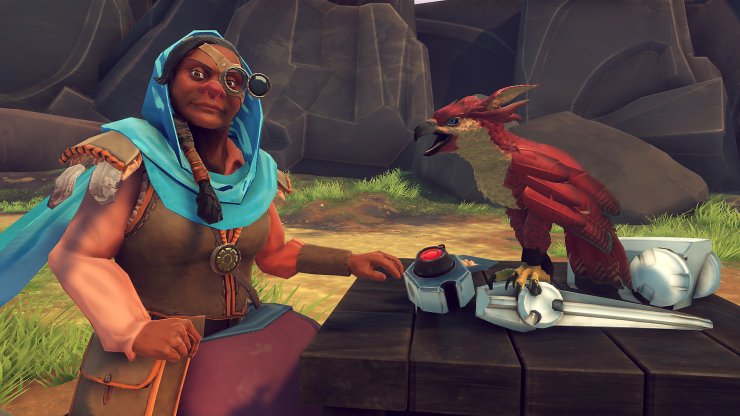 The little buddy is completely customizable. Make it look fancy with cool scarves and hats, as well as armor and sonar.
It's time to take back the land from colonizing factions and rebuild the society. Play along the story with optional combats in Imprint Mode. After victories, feel free  to sooth the falcon with cute gestures like high-fives and fist bumps.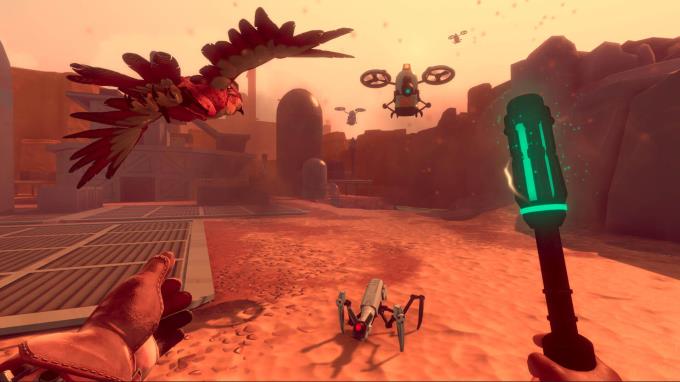 In summary
All in all, Falcon Age is a pretty decent title for those who can be a responsible bird owner. The game is now available on Epic Games Store at the price of $20 (Rs 1400). Especially, Falcon Age features VR support on PC for an utterly immersive gaming experience.