Most of you must have already known about Steam and Epic Games as the top game stores in recent years, but little do you know that your browser is also able to provide you a gaming experience as great as those stores do without having to download or pay for anything. You won't have to go through any steps or confirmations to play, just search for the game's website and it will be available to play immediately. The list of best free online games for PC to play now we created below contains all kinds of online games for PC and especially, they are all free.
Table of Contents
Forge of Empires
Inspired by the Civ and Age of Empires, Forge of Empires has become one of the most successful free online games for PC played on internet browsers. The game begins with the stone age theme with a group of spearmen living in small huts and your duty is to create and develop your own society. Through a certain amount of time, you will gradually be able to unlock historical eras, discover science, welfare, cultures, military, and many other fields.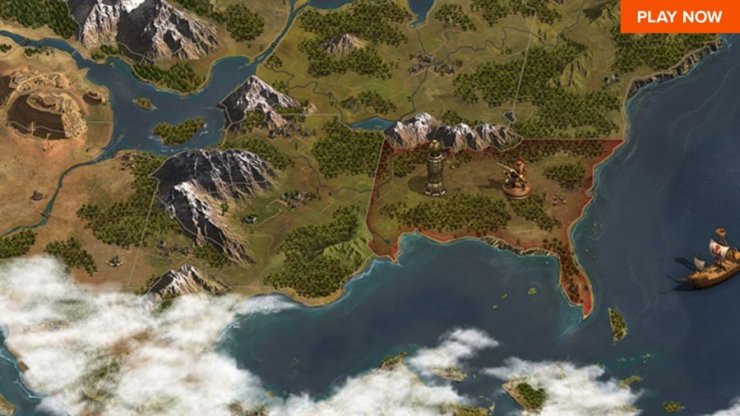 Game of Thrones: Winter Is Coming
This is the only free and official Game of Thrones game that the series' fans can find on their PC's browser. Throughout the game, you will play as a lord on his way of gaining wealth and power in a land designed based on Westeros. On the way, you will see a lot of familiar names of destinations appearing in the TV series and novels. Help your lord become the most powerful by occupying land and getting richer and richer. Rail Nation
Rail Nation is actually not all about trains, it's more like a strategy about economics. The game focuses on deals and expansion between many different railway empires. In the beginning, you will be given a vast network of railway lines, then you have to discover and connect to other railway owners to create a collaboration and strengthen your own empire. The game also provides various choices of train models and train updates. Stronghold Kingdoms
In this multiplayer real-time strategy game, you will play as a feudal lord or lady with the duty of developing your own kingdom by collaborating with others, doing research on technology and winning combats. Please remember that you will have to download a very small amount of data, and that surely won't have any effects on your gaming experience. Supremacy 1: The Great War
Another great free browser-based strategy game for players who are big fans of this game genre. You play as the leader of your own country in the 20th century and join battles with the neighboring countries. During the war, you can summon a big number of forces on land, sea, air and there will be much more to discover and experience once you spend time exploring the game's research tree. Zombs.io
Zombs.io is a zombie and survival game in which you use what the game gives you to build your own stronghold with a farm for food supplies. Make sure your base is strong enough to fight against the zombies when the night comes. Additionally, you have to be cautious of other players during the daytime as well since this is an io game, so remember to never let your guard down when playing. Zombs Royale
This game actually is considered to be one of the best battle royale games to be freely played on the internet browser. Having the simple gameplay and controls of Zombs.io and containing the trapping feature similar to PUBG, which means that one player will compete with 99 others to be the only one survivor on a restricted map and random loot to build the equipment set of their own to defend and fight. A match won't last very long as it has fast-paced gameplay, so it best suits players who want to spare a bit of their time. Until now, Zombs Royale is no doubt one of the best free online games for PC to play now.