In Cyberpunk 2077, there will be a lot of main and side missions for you to complete. However, fail to complete the missions of the game doesn't lead to a game over, as the only game over screen you'll see is when you die. Because of this, no matter how badly you mess up a mission's objectives, there will always be a way to continue playing without having to reload from a checkpoint, provided you don't die.
This feature was confirmed by CD Projekt Red's quest designer Philipp Webber on a recent interview. According to him, the development team approached mission design with an overarching question: "What is the stupidest thing that the player could do?". With this philosophy in mind, quests have been designed to allow all kinds of player behaviour, ensuring that the game never fails players for engaging in unconventional activities.
For example, Webber suggests that while protecting an important client, there is nothing stopping you from calling in at a restaurant for a burger. If the client dies while you're getting your fill of food, then the game continues on. Just because you failed the job doesn't mean you failed the game.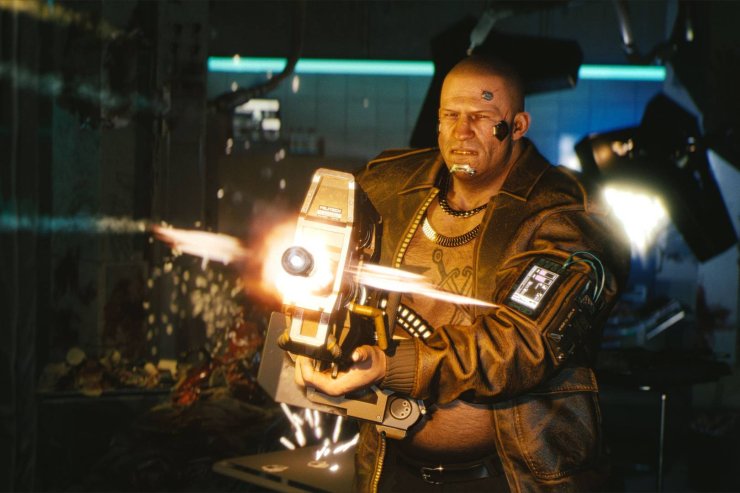 Meanwhile, CD Projekt Red is currently preparing for their "biggest E3 event ever." On a recent interview, CEO Adam Kicinski also addressed the recent rumor that Lady Gaga is playing a character in Cyberpunk 2077 after an investor specifically asked whether CD Projekt would be bringing along any pop stars to E3 this year.
"We prepared some surprises for E3, but no, it's not going to be any pop artists," he laughingly replied.
The upcoming game from The Witcher's developers is a game aims to be as "refined" as Red Dead Redemption 2. This is the aims of CEO Adam Kicinski, expressed during a recent investor presentation for CD Projekt Red. Kicinski's comments came in response to an investor question about what lessons CD Projekt Red learned from Red Dead, and if the studio believes Cyberpunk 2077 can score as high critically as Rockstar's open-world western did.
Since Cyberpunk 2077 does not yet have a release target, and according to the developers, the game will be released when "it's ready." Let's hope that we'll have something better than that for a release date in this year's E3 event.