As we have mentioned earlier, we have been receiving an enormous amount of questions about League of Legends from you guys in recent time. In the previous article, we have given you guys the most detailed answer to the question about the system requirements for League of Legends. However, that is not enough to play the game, as the server problems for League of Legends India are quite huge. That is why in this article, we will go specific about the topic of League of Legends best server for India. 
General situation of League of Legends India
As we all know, Riot Games has not officially established a separate server for League Of Legends India region. There have been multiple reasons for Riot Games to do that.
First of all, all reports before showed that the dominating MOBA title in our country is Dota 2. Second, MOBA is not the most favorite game genre in our country. Third, the general gaming and esports scene in our country is quite bad. There are many more reasons, but they all indicate one thing: there are really few League of Legends players in India. That is why Riot Games fears that it might be an unbeneficial investment to open an Indian League of Legends server. However, that was the past, and we need to head to the future now. In recent years, the situation of the gaming and esports scene in India has been greatly improved. Society, parents, schools, and universities have started to realize that there is nothing harmful about playing video games, and playing games can actually be useful, as hardcore gamers have been proved to have excellent qualities that other people don't (of course, if you are addicted in video games, it is a bad thing, but then all kinds of addictions are bad anyway). 
Before, League of Legends in India does not have a bright future. This MOBA game requires a PC to play it, which is already an impossible thing for many of us. And when we have a PC, we still have to figure out how to login to other servers to play the game. With the terrible internet connection in our country before, logging in to other server was impossible. That is why the majority of us (including ourselves at the beginning) decide to turn on Dota 2 if we have a huge love for MOBA genre, or simply switching to CS:GO or PUBG. But as the situation is improving, so does our gaming preference and our internet connection. In recent years, the number of Indian League of Legends players is increasing every month, and the need for a League of Legends India server is getting higher every day. Up to this point, all Indian gamers that we have met agree that League of Legends is a more suitable MOBA title for our country, not Dota 2, as the graphics of League of Legends is much cuter than Dota 2's. Moreover, the average time for one game of League of Legends is much shorter than one game of Dota 2. With those advantages, more and more Indian gamers access to other League of Legends servers to enjoy the game every day. If you want to give this MOBA game a try, then right below is our suggestion for League of Legends best server for India. 
League of Legends best server for India. 
Before moving further with our article, we would like to emphasize that to fully enjoy League of Legends, we all have to enhance our English. If you have been an active Dota 2 player, you will understand that. If you are confident with your English, then we have some server options to choose to play League of Legends like below. 
Chinese server – QQ client 
Riot Games is an American game studio, but it has been purchased by Tencent – a Chinese tech giant. So it is safe to say that League of Legends is a Chinese game now. Perhaps a lot of League of Legends lovers in our country have heard about this, so the first server option that many League of Legends India lovers think of will be Chinese server (its real name is QQ client now). However, we have tried this server ourselves and we will never recommend this server. The setup process is a real pain in the *ss, and you kinda only have Chinese as the only language option. Never try Chinese server, or you will end up with a rage quit like us. EU server 
When it comes to the EU server, there are actually two EU servers: West EU and East EU, and their abbreviations are EUW server and EUNU. These two servers are both good and stable, and players of League of Legends India can experience this game with the ping about 120ms to 150ms, depending on your location in India. We have both tried these two servers, and we recognize little difference between EUW and EUNU. Although toxicity is inevitable in gaming, players in these two servers are overall good (or at least they know what their jobs are). However, 120ms to 150ms ping is not good. If you are confident with your skills, you can try these two servers. 
NA server
Another terrible server for players of League of Legends.This server is not as terrible as the Chinese server, but its location is too far away from our country. Playing in this server from India will feature up to 250ms to 350ms ping, impossible for any of us to enjoy the game. 
SEA server – Garena
The final server options for players of League of Legends India is South East Asia - SEA server, which is Garena. Honestly, this is the most suitable LOL India server option to play this game in India, in terms of ping and stability. However, this server will have a lot of sub-servers for each SEA country. For the best ping and stability without using any VPN applications, you should use Malaysia and Singapore servers. The Singapore server features the smallest amount of ping (about 35ms to 60ms), and all players in this server can speak English fluently. However, the Singapore server does not have many players, so you have to wait quite long for a match.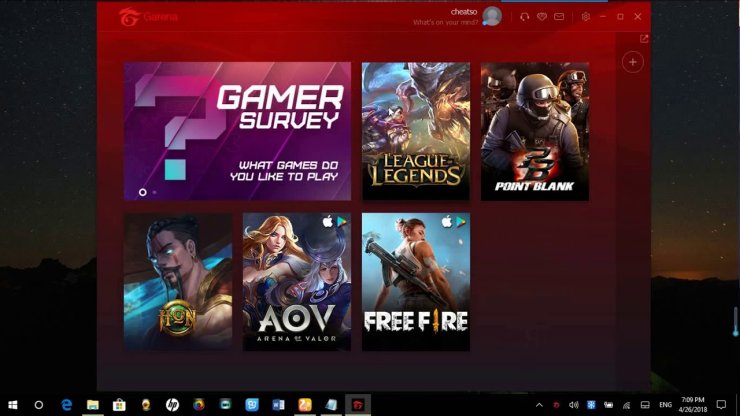 If you can afford a good VPN service, then we recommend the Vietnam server. This server has a lot of players, but then the overall quality of players in this server is not good, and most of them don't speak English. 
League of Legends India: Summary
There has not been an official server for League of Legends India. We have reported this to Riot Games, and we are expecting its answer in a short time. 
Meanwhile, if you want to play this game, you have to use another server. Among many servers for the game, EU servers (EUW and EUNU) and Garena are the best options. If you are good at English and League of Legends skills, you can choose EU servers because players in these servers are generally good. But then the ping in these servers is high. 
If you want a much lower ping, Garena is your choice. If you can afford a good VPN service, choose the Vietnam server. Otherwise, Malaysia and Singapore servers are your options.