It's just a few days after the release date of MapleStory 2, but the game has already attract so many players around the globe. Statistic from Nexon, the publisher, showed that more than 1 million people downloaded MapleStory 2. Those statistics come from both available platform of the game: Steam and Nexon Launcher. On Steam, MapleStory 2 is also one of the most popular MMO at the moment.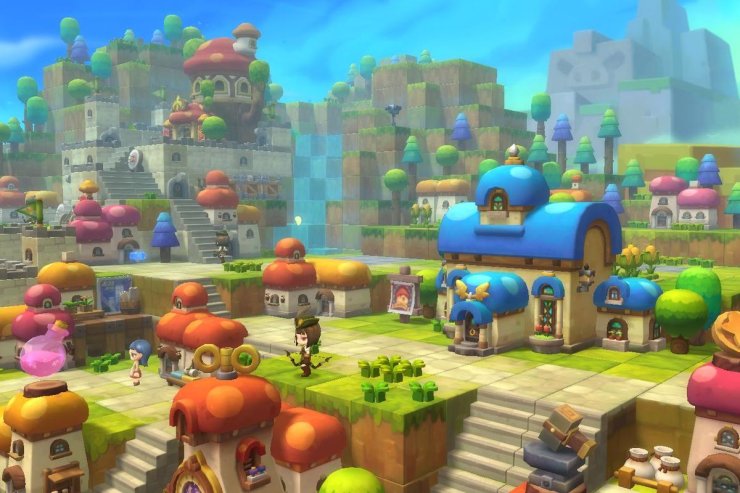 As the sequel of MapleStory, MapleStory 2 has changed from 2D to 3D graphics, which gives players even more freedom on control. The sequel have all the cute things that make MapleStory a success, along with modern character-growth system, too. Combined all that, and we have a sequel with a lot of downloads. Maple Story 2 also received a "mostly positive" user reviews on Steam.
Form the stat's page of SteamDB, MapleStory 2 is one of the top 10 games with most players online right now. The peak of that number is 33,200 players on Steam only, not counting from players who logged in by Nexon Launcher. This make MapleStory 2 stay at rank #9, above Grand Theft Auto V. As more and more players logged in, Nexon representative said that they are trying to make the server better. Because there are a lot of players online at the same time, which can lead to some lags that ruins the experience of gamers.
With this milestone, Nexon is celebrating by a lot of in-game events for players. Starting with a Double Drop event and the Login bonus event, Nexon is planning to give players more and more perks all away through Halloween. Starting from today, the new Halloween event gives players a chance to go on spooky quests in ghost-themed dungeons. Bonus with that is a classic murder mystery at the Mon Bloody Chouchou Hotel, which will test the wits of players. The event will bring to players a lot of spooky-themed items, too.
>>> More news on GuruGamer.com!