Recently, we have one strange yet true story about a Youtuber and his way of earning thousands of dollars. A Youtuber under the name Fortnite Guy was the first to unveil the story.
Recently, he noted that ever since the Fortnite star Sway joined FaZe Clan, another Fortnite player with the exact name Sway started to earn a significant amount of money by … doing nothing. Obviously, when two players have almost identical names, people may easily mistake one for another. When people want to donate for FaZe Clan's Sway, they would most likely deliver it to the wrong destination.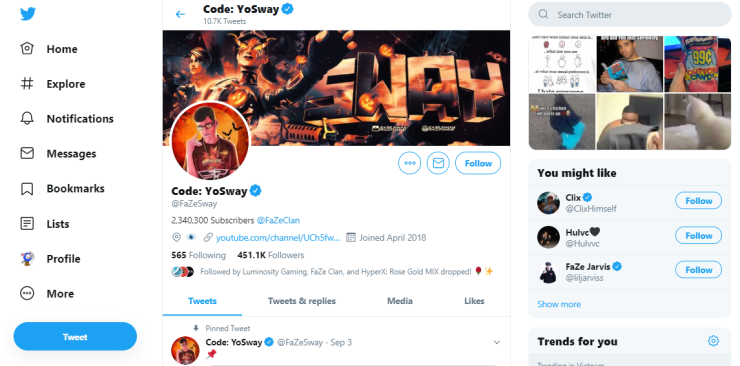 A scheme to honor content creators
Epic Games' Support a Creator program acts as a reference line for in-game purchases in Fortnite. When fans make purchases in the Epic Games Store, they will be asked to use a "creator code" – who inspired you to spend real money into the game. This acts as a contribution to content creators – popular Fortnite streamers. For every 10,000 V-Bucks spent in-game with the creator code, Epic Games Store will give out $5 to the player with that code. This is where it all happened. Another Fortnite Player, as well as Youtuber, named Sway. That is identical to FaZe Clan's Sway, even more original than the famous Fortnite player. His creator code is exactly "Sway" while the FaZe Clan member is "YoSway". Many people didn't recognize this and mistakenly entered the code "Sway", which eventually gave credits to the lesser-known Sway. After realizing this, the small content creator offered to give back the money he earned to the FaZe Clan's star. However, FaZe Sway was generous with him and told: "that's yours". A happy ending, isn't it?