Super Mario 64 is still one of the most memorable old-school game to people all around the world.
And Portal, a masterpiece from Valve which makes so many people want the third game. Yet, "Valve still can't count to 3", so the third game is still so far away.
But what if both games above crossed path? Well, the answer is Portal 64, a Portal game made from Super Mario 64.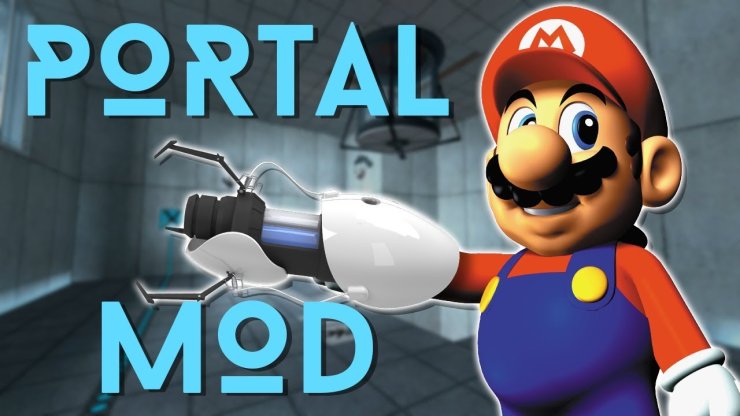 This game is a modded version of Super Mario 64, created by Kaze Emanuar. Emanuar is already well-known for a wide range of experiments in Super Mario 64, from online mode to 1st person perspective, etc. Recently, he even make Bowsette appear as a character in Super Mario 64. But nothing he created before seems to be on-par with this newest creation of Portal 64. The game features a whole series of puzzles that combine Portal style and physics with Mario's power-ups and platforming section. Because of that, players will have to use the power-ups wisely, and also have to think out of the box in order to solve the rooms. There are even a whole storyline for the game, not just "Mario in a series of puzzle room" type of game.
You can see the whole playthough of the Portal 64 mod on the video below:
What is awesome about the game, it's that it showed that Emanuar is able to create a game of his own, based on Valve's concept and Nintendo's graphic resources. And, the fact that this game can run on an actual Nintendo 64 is a plus point, too.
When asked if he going to create a new game in the future, Emanuar said: "I intend to do that eventually. For now, I'd rather get even better at game design, though. Making hacks is faster than trying to make a full-size game from the ground up. It also gives me a larger player base and more feedback. I want to be the best before I try to sell my work."