There are a lot of cars in Cyberpunk 2077... with most of them being futuristic brands you have never heard about. Because of that, you would have no idea if the car is good or not - and they are usually very costly so buying just to try is not a good idea. In this article, we would list out the best 5 vehicles in the game and the method to unlock them.
1 - Quadra Type-66 Cthulhu The Cthulhu, named after a mystical monster, is one of the most powerful vehicles in Night City. It is an absolute beast... and you would have to learn how to drift while using its powerful engine.
Top Speed: 185 MPH
Price: $76,000
How To Unlock: You would automatically get a call advertising the sale of the Cthulhu after you kill all 13 Cyberpsycho on the map. Complete 'The Beast in Me' side jobs with Claire and let Samson live to get this vehicle for free.
2 - Rayfield Caliburn
Players would be able to acquire this vehicle during the main quest Ghost Town if they fight the Wraith with Panam. It is the fastest vehicle in the game. During the fight, locate a shipping container next to the mines for the vehicle. This supercar comes with blistering speed and incredible handling. Top Speed: 211 MPH
Price: $157,000
How To Unlock: You would get a message advertising for the purchase of this vehicle.
3 - Porsche 911 Turbo
This is one of the few real-life vehicles in the game. The Porsche 911 Turbo is owned by Johnny Silverhand and you can acquire it for free after completing a side quest. Not the fastest... but it is the best all-rounder. Top Speed: 192 MPH
Price: Free
How To Unlock: Complete a certain side quest.
4 - Delamain No. 21
A special AI limousine - this is one of the biggest cars in the game. You can get this taxi for free after completing the side quest named 'Don't Lose Your Mind'.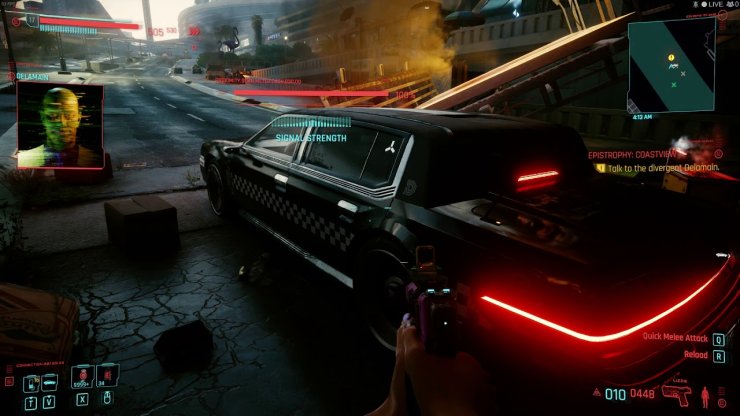 Top Speed: 178 MPH
Price: Free
How To Unlock: Complete a side quest
5 - Guinevere (Rayfield Aerondight)
One of the best looking futuristic car... with the ability to stick on the road even at high speed. It is the third fastest car in the game. Top Speed: 190 MPH
Price: $225,000
How To Unlock: You have to buy this vehicle through messages.
Interested in more of our articles related to Cyberpunk 2077? Check out this post for the Cyberpunk 2077 Optimization Guide To Improve Frame Rate.