Minecraft has been the go-to sandbox game for gamers around the world since its initial release in 2009. The title is a classic, offering hours of gameplay and experience. On top of that, the game is also customizable and welcoming to modifications. With a texture pack, players can change not only the way Minecraft looks but also how it feels. If you want to find out how big of a difference it is, check out our guide on how to get an X ray texture pack for Minecraft!
About the X Ray Texture Pack for Minecraft
The x-ray texture pack is one of the many texture packs that you could install to apply changes to Minecraft. To make it clear, a texture pack includes a collection of files that change the textures of blocks, items, mobs, and the GUI in the game. Some can even alter the resolution of Minecraft. And since the Java Edition 1.6.1, resource packs replaced texture packs. They're technically still texture packs, but offering more control over textures and other features, such as music and text.
>>> You May Also Like: What Texture Pack Does Technoblade Use In Minecraft? How To Download It
How to Get X-Ray Texture Pack in Minecraft?
Today, we'll introduce you to the best x-ray texture pack out there for the game - the XRay Ultimate Texture Pack. Basically, the XRay Ultimate texture pack in Minecraft gives you x-ray visions to see through blocks that are not metal ores, diamonds, or other resources.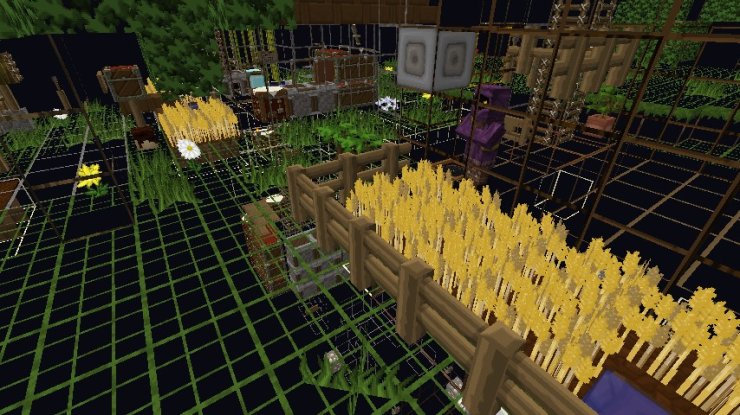 For example, you will see stone blocks, dirt blocks, and sand blocks as totally transparent. It gives you a clear idea of which route to head to in order to find ores in Minecraft or the materials you want from mining. What's interesting is that this texture pack also displays the border of the block you're mining.
If you want to download the XRay Ultimate Texture Pack, click here. The latest version is v4.1.0, which supports both 1.16 and 1.17 launchers.
Pro tip: If you want to find a particular ore or just more Diamonds, load the x-ray texture pack, and get on mining. Once you have enough of the resources, switch the texture pack off!
How to Get Minecraft Xray Texture Pack PE
For your information, there are also available versions of the x-ray texture packs for latest Minecraft PE edition. The download and install process is pretty much similar to that on PCs and consoles. However, you do have to get the texture pack from another source. Here's where you can download the x-ray resource pack for Minecraft Pocket Edition: Download.
If you don't know how to install a resource pack on Minecraft PE yet, check the following video for reference!
How to install the X Ray Texture Pack for Minecraft on PC/Consoles?
Now that you have the download link to the x-ray resource pack, let's check out the steps to install it. But first, you need to make sure that the files are in ZIP file format and have the "pack.mcmeta" file. That's how Minecraft can recognize the folder as a texture/resource pack. From there, following the steps below to install it:
#1 Open Downloads on your computer/console system. Find the XRay Ultimate Texture Pack file, and move it to the Minecraft Resource Pack folder. Depending on different systems and how you install the game, the folder will be in different locations. However, you will find it by default at:
Windows: %appdata%\.minecraft\texturepacks
GNU/Linux: ~/.minecraft/texturepacks
macOS: ~/Library/Application Support/minecraft/texturepacks
#2 Run Minecraft. If you're already in the game, save and leave the world. You don't want to lose any progress.
#3 On the main screen, choose Options, then Texture Packs.
#4 Open the Texture Pack Folder. Scroll to find the XRay Ultimate Texture Pack.
#5 Wait for the texture pack to appear in Minecraft. Select it and click "Done". The texture pack is now applied.
#6 Open the Minecraft world and enjoy. If the game doesn't update the texture, simply exit and reload the texture packs screen.
Tips to Install Texture Packs in Minecraft
You can place the texture pack while opening Minecraft.
Texture packs may only change some textures.
Texture packs can overlap each other.
You can use the scroll bars to browse the texture pack list.
Some texture packs require updates. They may switch to the default pack before you finish overwriting the files. That's everything you need to know about how to get an X ray texture pack for Minecraft. It will be of great help when you're exploring and mining for resources. But remember to be on the lookout for mobs! For more articles on Minecraft, visit our website at GuruGamer.com.
>>> Suggested for you: How To Make An Invisibility Potion In Minecraft (3:00) (8:00)