In the esports industry or the betting market, a bookmaker is a person or a company that accepts bets made by individuals. Bookmakers typically offer a range of bets and have odds for various teams' winnings or draws. In simpler terms, a bookmaker is a middleman. For each bet, there is a winner and a loser. A bookmaker is a pivot between the two, pitting them against each other. Bookmakers set the odds and determine the price of bets.
On the other hand, an online bookmaker is a person or company that allows esports fans to bet via websites. Online bookmakers usually have a physical presence and use a website to attract people without access to their physical spaces. However, some online bookmakers do not have a physical presence. Online bookmakers allow fans to access a website at any time, place bets, and see what bets are on. Most online bookmakers support various sports like football. The best bookmakers on the market offer eSports betting. All you have to do is find an ideal bookie, sign up, and you can start placing bets immediately. Below are some extraordinary fan-friendly eSports bookmakers to choose from: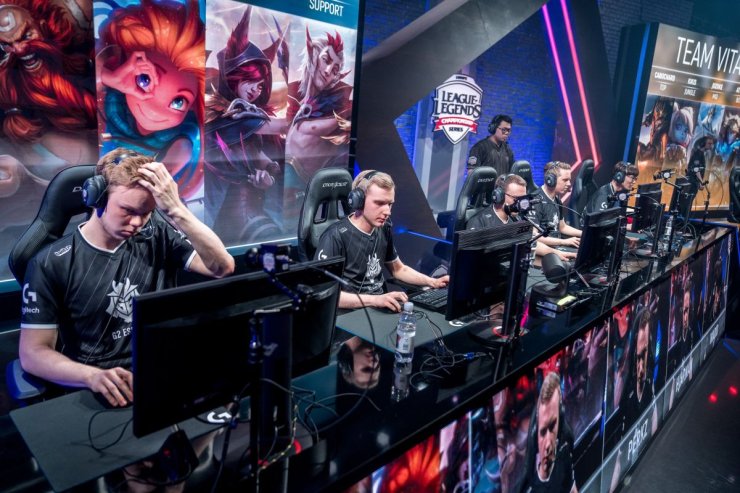 GGbet
This is one of the world's most trusted eSport betting sites. It has decent coverage of eSports and a selection of games that makes it worth visiting by eSport fans. It is the perfect choice for newbie punters and seasoned gamblers. It also offers numerous generous bonuses. It is also a mobile-friendly website with round-the-clock customer support. GGbet also supports a wide selection of payment methods. The downside is that not all local and less-known tournaments get coverage on GGbet. It is also unavailable in most countries. It is also worth mentioning that this bookmaker is licensed and safe.
Bet365
This bookie offers bets on all top eSports and eSports in-play betting. The site offers incredible simple navigation. It is a licensed bookmaker. This means that it offers a safe and fair eSports betting experience. It also offers decent bonuses to help you get more from your eSport bets. You can use various payment methods on the platform for deposits and withdrawals.
Cybernet
This is also a perfect site for eSports betting ventures. This bookmaker features several positive comments or reviews by real eSport fans. It supports several eSports markets and unique features for eSports. It also offers several exclusive bonuses. However, this bookie may not provide chat rooms for all eSport tournaments, depending on their popularity.
20Bet
This is also an incredible bookmaker for eSport fans as it provides live chat and round-the-clock customer support. The site is also available in 13 languages and accepts 9 payment methods. The bookie provides a wide selection of games and more than ten bets types. 20Bet also offers a live casino, all games are compatible on mobile. 10Bet also offers live streaming on all eSports. However, the bookie does not feature android or iOS apps. Cbet
This is a licensed online bookmaker that has managed to keep up with all the new betting trends, including eSports. The new eSports bookmaker is perfect for beginners. It offers pre-match bets and outrights and live eSports betting. It also features international leagues and tournaments for CS: GO.
MostBet
This is a mobile-friendly website and application available in 20 languages. It accepts 41 payment methods and offers 24/7 customer support. It also supports cryptocurrency and live chat. MostBet features 11 bets types and several positive reviews from eSports fans. The downside to this platform is that it is unavailable in many countries.
Pin-Up.Bet
This bookmaker is great for eSports fans because it offers a wide selection of games and several bets types. It is a mobile-friendly website and also has a convenient application. This bookie also offers numerous promotions and bonuses that eSports fans can benefit from. It also provides live chat features and readily-available customer support. Pin-Up. Bet is available in numerous countries and in 7 languages.
Betwinner
This is an extraordinary choice for eSports fans with a mobile-responsive website and application. The bookie offers various languages, currencies, and more than 50 payment methods. The greatest downside to this bookie is that it features low withdrawal limits. Betwinner has an almost perfect customer rating and hundreds of positive reviews from eSports fans. It also offers daily eSports bonuses via the eSports bonus calendar and quality and competitive odds.
Buff. bet
This eSports bookmaker offers live streaming, live betting, casino, and a wide range of eSports. This bookie is entirely focused on delivering a high-quality eSports experience. The bookie features many eSports specials in place and often promotes boosted odds for eSport games. However, it features one major downside: some of its eSports bonuses are accompanied by complicated terms.
EGB Highlights
This is an incredible bookie for newbies in the eSports betting sector. The bookie offers a 100% match up to $600 for the first deposit from new customers. It also features a $10 minimum deposit for bonus activation. The bookie provides promo codes periodically for all its customers. EGB Highlights accepts various payment methods and features a user-friendly website.
Final word
When choosing an ideal bookmaker, it would be wise to check if the bookie offers eSports. Note that not all bookies offer eSports. The range of eSports offered is also worth mentioning. When picking the best, you must consider elements like licensing, promotions, odds, and payment methods. The platforms reviews are also something worth considering. Each of the options above is incredible.
>>> Visit Gurugamer.com for more updates and gaming reviews!