An industry that is quickly growing, eSports has attracted both investors and viewers. The business has been able to expand from its arcade hall roots in the 1970s to rivals broadcasting games to thousands of viewers worldwide thanks to the development of streaming platforms and advancements in mobile technology.
How Did The Industry Boom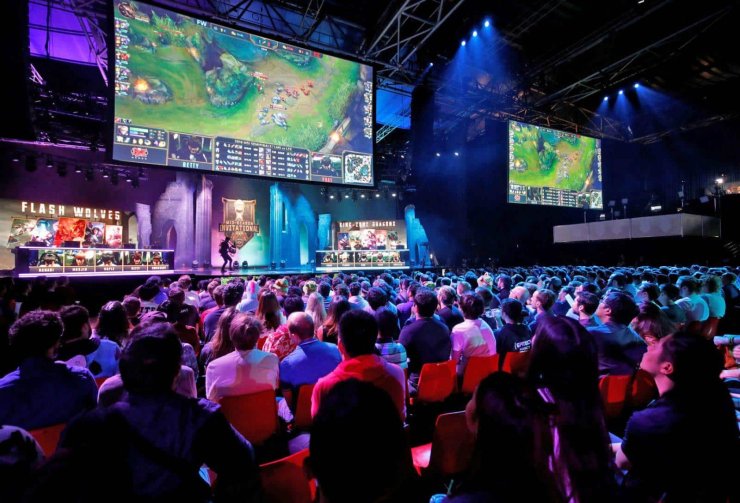 Twitch, a platform for live streaming videos owned by their own Twitch Interactive, an Amazon subsidiary, serves as the main medium for delivering eSports. Twitch was first made available in 2011, and as of February 2018, the network had 15 million daily active users and 2 million monthly broadcasters.
Twitch differs from on-demand platforms such as YouTube and Netflix in that it operates similarly to regular tv in that the broadcaster can be "channels" that are not always broadcasting. Twitch's distinctive ad revenue strategy underpins the platform's live streaming functionality.
Professional eSports players among the top 17,000 streamers participate in an ad-revenue-sharing arrangement where gamers, rather than Twitch, control when advertisements appear during their live sessions.
How Cryptocurrency Is Helping The Scene
Numerous bitcoin businesses have established themselves as significant esports sponsors due to the accessibility of bitcoin made easier by crypto wallets such as the best recommended at  https://www.tightpoker.com/crypto-wallets/. Indeed, we witnessed the $15 million five-year sponsorship agreement between Crypto.com and the London-based esports team Fnatic last year.
The agreement led to the emblem being placed on the uniforms of Fnatic's eSports teams. Additionally, as part of the partnership, Fnatic has created exclusive NFTs for its supporters.
For Crypto.com, this is their first eSports collaboration. It's a true indication of what is to come. Other collaborations between cryptocurrency industry players and eSports teams and businesses have also been.
Their reach in the game industry has recently increased thanks to eSports contracts they signed with Alliance and Astralis. To increase player engagement, encourage financial literacy, and display branding on gaming jerseys, the corporation will stream material on Twitch.
Gaming And Cryptocurrency
Gaming and cryptocurrency are a natural fit. Both of them were born as disaffected outsiders of the computer revolution. Both have ferocious detractors and are contentious.
While the negative connotations associated with video games have mostly faded, the negative connotations associated with cryptocurrency still exist. Time is primarily what separates them. The crypto sector is substantially more recent.
Its existence is brief, having been around for around a decade since the launch of Bitcoin in 2009. With prototypes as old as the 1950s and 1960s, video games have been around since the late 1970s and early 1980s.
As technology advanced, it fueled businesses like Sony, which generated around $25 billion in sales in 2020 from its PlayStation gaming console and other software services.
Conclusion
This was not an unexpected turn of events but a highly anticipated one. These coming years would be important as they would dictate how cryptocurrency and other markets aside from gaming would grow. Hopefully, this article has provided you with enough information about the ever-growing industry, such as gaming, when it clashes with another one, such as Cryptocurrency.
>>> Read more: Top 5 Best Hack & Slash Games On PC (2022)