As we reported many times before, Fist of the North Star: Legends ReVIVE is a new gacha RPG set in the same universe as the famous manga series Fist of the North Star. Truth be told, I was not really thrilled to review just another game in this already saturated genre, but this one turned out to be a pleasant surprise.
While generally speaking, it is just a gacha title; there are sights of reasonable efforts to make it stands out from other games in the genre. Its presentation is noteworthy on its own, looking just like a console game. The animations are also really fun to watch.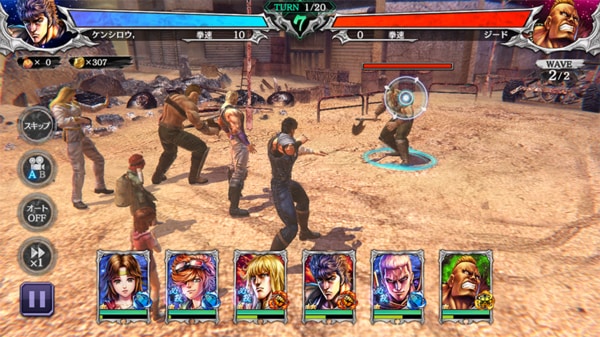 And there is the battle system, which is actually quite action-packed. The final result does not feel like other turn-based titles: You can use swipes and taps during combat to perform exceptional moves and combos.
When a particular character begins their attack, you will see a kind of star chart shows up on the game's screen. A star will move from left to right of that chart. If you tap on your phone when it hit the end of the chart, then you could unleash a very powerful attack combo.
Combat mechanic does not feel like generic turn-based thanks to all the swipes and taps you can do
If you are able to perform the combos, your meter will build up. That allows you to perform a very powerful special attack which unleashes your character ultimate power.
This is the best thing though: you cannot use these skills if you are on the automatic mode. Yup, now we got a gacha title that includes real gameplay and also rewards you for playing it.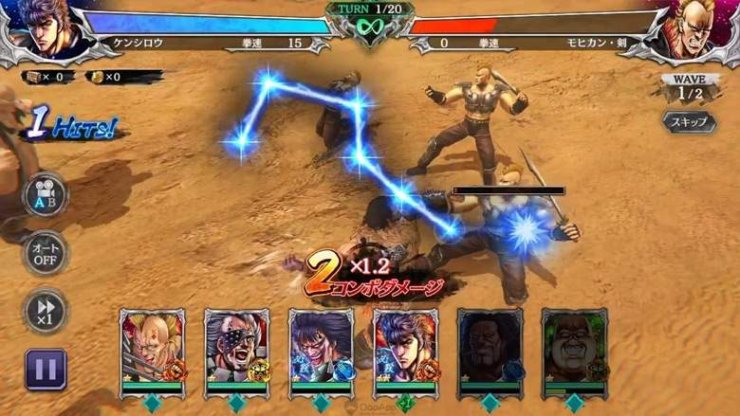 The mechanic is just simply perfect. I found myself not using the autoplay option at all - because it is much more enjoyable and faster to perform the attacks by ourselves.  I also like the fact that there are two camera angles during combat. There is a traditional behind-the-action perspective, and then there is a special camera which follows the action. With this special camera, you could see the combat up close and enjoy the gorgeous animations.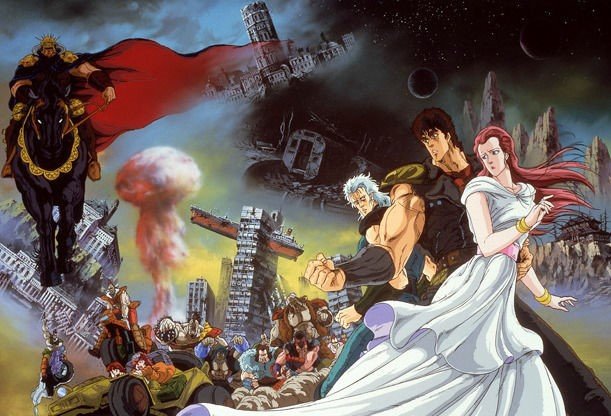 From the look of it, the game also utilizes its license well. The story in the game takes place during the manga's events, allowing you to see things from a different point of view.
Lots of characters from the manga series you could summon
The list of summonable characters is so huge that I assume that no one in the original series is being left out. And the design was monitored by Tetsuo Hara himself, who, in case you didn't know, is the artist behind the manga.
However, the rest of this game is sadly just your standard ROG gacha title. You summon your characters by spending in-game coins or gems, the premium currency.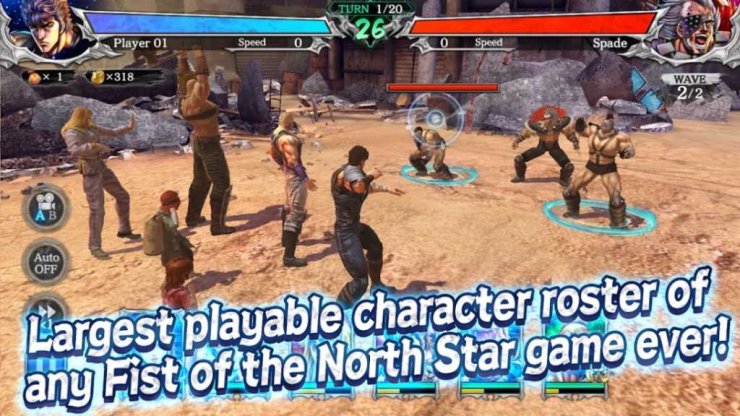 You will receive some gems for playing the game, but if your aim is to build the very best team and to upgrade them properly, then you are looking at some serious grinding sessions.
You can also summon for the package of 10 with a discount too, and then you will keep working to increase the level of your characters, their rarity, skills and much more. As usual, all of that feels somewhat much, but that is the nature of the entire genre: overwhelm players into spending their money.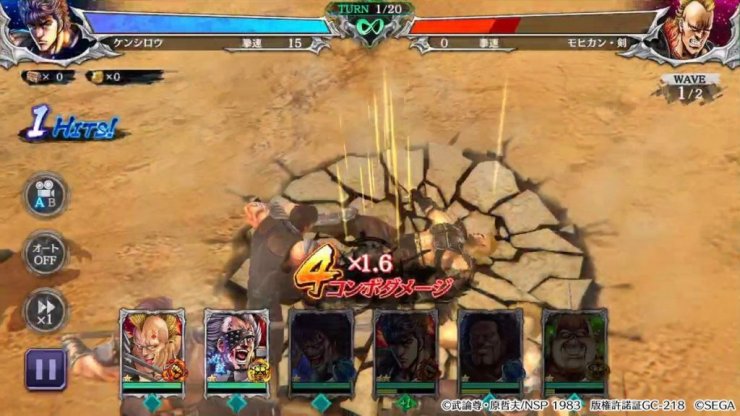 Overall speaking, I do feel that Fist of the North Star: Legends ReVIVE is worth checking out if you are a fan of the mâng. You might enjoy it if you have never tried or disliked the gacha genre. The combat in this game is really fun.