Along with many other online movie sites, Netflix has rapidly caught a chance to release lots of blockbusters while Hollywood hasn't yet recovered amid the COVID-19 pandemic. And 365 Days on Netflix has unleashed the madness around the social networks due to its boldness in sex scenes. It is even called the new version of the Fifty Shades series.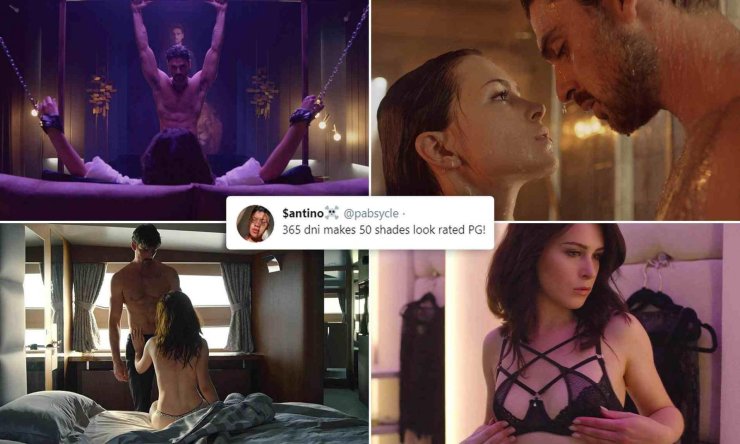 Based on the novel written by Blanka Lipinska, 365 Days revolves around Laura who is kidnapped by handsome mafia boss Massimo. And then she had to spend 365 days to fall in love with him. The most 'outstanding' thing in this erotic drama film is that a hot scene is shown each 10 minutes and the main couple has sexual intercourse in any possible place, from the bed, bathroom, living room, on a boat, and even the fountain.
Although it has received lots of mixed reviews, it still manages to stir many global charts of the top ten most-watched movie list. Along with the popularity of 365 Days, the two lead actors have also gained huge interest. Especially, Anna-Maria Sieklucka has sunk into a rain of praise due to her beauty and seduction.
Anna-Maria Sieklucka was born in 1992 in Poland. She comes from a family of intellectuals and her father works as a well-known lawyer. The 28-year-old actress can fluently speak up to 4 languages including Polish, English, French, and German. She graduated at the Faculty of Puppetry and then worked as a puppeteer for a long time before starting her career in the movie industry.
The lead actress in 365 Days possesses the beauty that is considered as the standard of European girls: blonde hair, white skin, and deep-set eyes. In spite of her height of 1.6m, she has drawn huge attention due to her seductive body and symmetrical face. The attraction from her deep eyes can allure anyone for the very first sight.
Now, take a quick look at the close-up photos of this beautiful actress!