YouTube has become one of the most popular video-sharing platforms in the world. There are lots of famous singers, athletes, and actresses to have their own channels. YouTube doesn't just allow them to share their experience and hot topics with their fans, but it also helps them earn money effectively. And of course, it also brings lots of chances to AV actresses in Japan.
Many AV actresses and former actresses have had YouTube channels. Some of these channels even reach an impressive amount of viewers. Now, let's take a look at the most popular AV actresses who have the most YouTube followers in the following article!
Yua Mikami
Yua Mikami is now one of the most popular AV actresses in the land of the rising sun. Born in 1993, she used to be a less-popular singer in the band SKE48 and just gained fame after moving to the current field. At present, Yua Mikami is known as one of the most versatile beauties in the adult movie industry in Japan.
Although her YouTube channel was created a long time ago, she mainly focused on posting her videos of performing K-Pop dances she loves. Yua has recently revealed more about her private life.
Via such simple videos, this AV actress has immediately drawn huge attention from the netizens and fans. In August 2019, her YouTube channel had more than 1 lakh followers and kept surging to 336k followers to date. Ai Uehara
The 1992-born AV actress Ai Uehara was known as the goddess of the adult movie industry in Japan. She won the 2014 Fanza Adult Award for the Best Female Actress; however, she gave up her career in the middle of 2016.
In mid-2019, Ai Uehara came back to the public, but she no longer took part in the adult movie industry. Instead, Ai has appeared as a model or a YouTuber. With a huge amount of fans, Ai has rapidly gained success. At present, her YouTube channel has 569k followers - a figure that makes many YouTubers dream of. Yuna Ogura
Yuna Ogura started her career since she was 18 years old and is one of the actresses under the management of Soft on Demand. The 1998-born beauty has rapidly drawn huge attention due to her naïve face and alluring body.
She always loves Korean cultures and that's why she often posts her YouTube videos in both Japanese and Korean languages. Her beautiful appearance helps her rapidly collect a large number of viewers on her channel. She has now had more than 359k followers.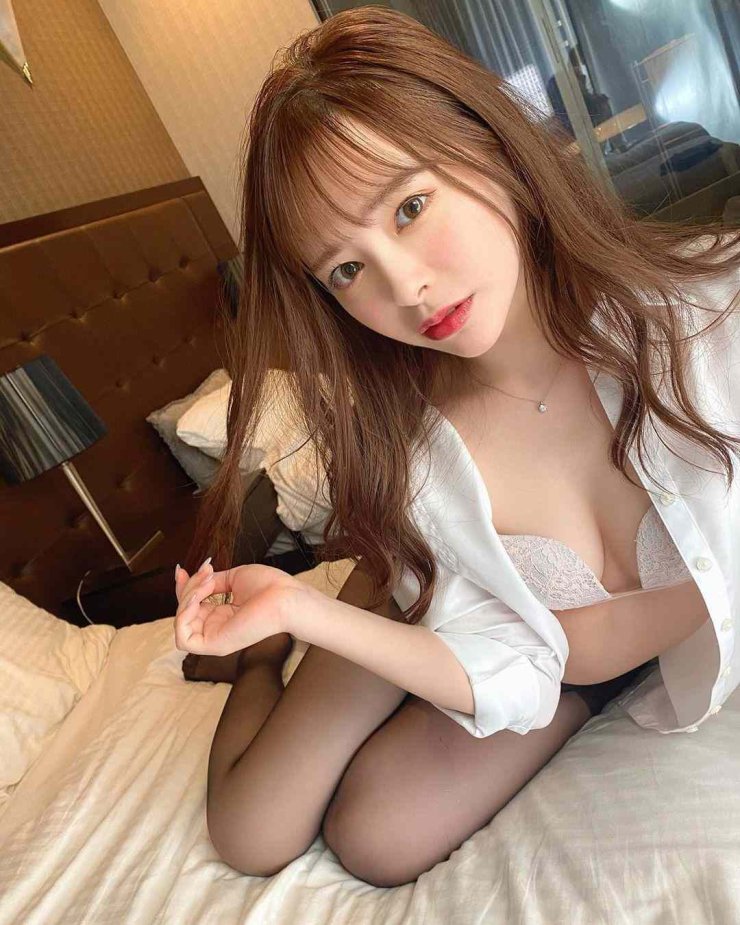 >>>Read more: Rich Kid In Japan Becomes The Highest-Earning Geisha For Love. Even Boxing Legend Can't Take Eyes Off Her Beauty