Garena usually releases a new character or two with every "OB" update, and looks like OB37 is not an exception to this rule. Luna is the newest character in Free Fire, with an ability called Fight or Flight. It allows the user to fire faster and move around rapidly for rushes. This makes the skill essential in Rusher builds.
In this article, Gurugamer is going to showcase the top 5 best characters to combo with Luna in Free Fire OB37.
New Character Luna Special survival ability: Fight or Flight
Increase firing rate by 2/2/4/5/6/8%. When the user hits an enemy, a maximum of 6/7/8/10/12/15% of the firing rate converts into movement speed, and the skill resets when the user survives the combat.
Overall, while the fire rate boost is not that big, it still results in higher DPS on weapons. The best part of the skill is the movement speed boost - the faster the weapon, the bigger the bonus. This means a player holding the MP40 would be able to move around super fast after hitting an enemy.
This also stacks on top of other movement speed boost abilities, such as Alok's Active or Tatsuya's Active.
Characters to combo with Luna
1. D-Bee
When firing while moving, movement speed and accuracy increase.
D-Bee, is literally designed to be aggressive, which suits Luna's playstyle greatly. With D-Bee's ability, you can zip around with an SMG and approach enemies at lightning speed. The movement speed bonus stacks with Luna skill as well, which can enhance your rushes even further. The accuracy helps a lot when using low accuracy guns like SMGs and shotguns.
2. Skyler's Riptide Rhythm
Unleash a sonic wave forward that damages 5 Gloo Walls within 100m. CD 60s. Also, each Gloo Wall deployed will result in 9 HP recovery. Recovery effects do not stack.
Overall, this skill is fairly decent to combo with Luna. It is worth using for the Gloo Wall damage alone and the healing is just the cherry on top. Skyler's ability used to have a lower cooldown, however, the new cooldown is definitely still manageable.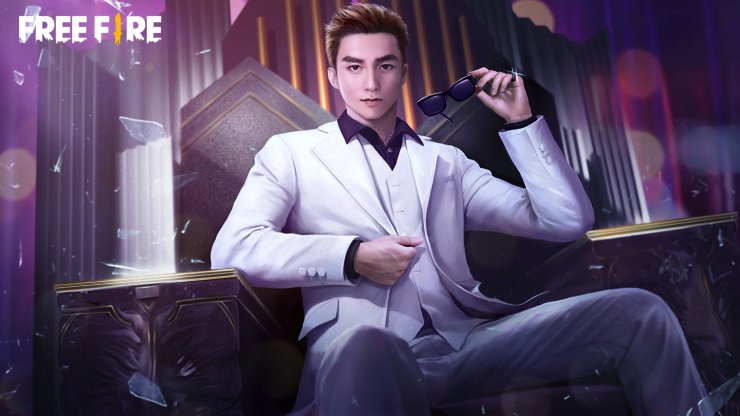 This ability is especially useful in the end phases of the game, where players put up gloo walls to fight at close quarters.
3. Steffie
Creates an area that blocks throwables. Allies in the area will restore armor durability every second and ammo damage taken from enemies will reduce.
This skill is moderately useful in rusher build, allowing players to do aim duel effortlessly with it activated. The lower cooldown allow players to use Steffie's ability more frequently. 4. Nikita
Reload speed increases by 24%. The final 6 bullets of the user's SMG will cause 20% more damage.
Nikita's ability has been buffed to work on all weapons, which makes the skill useful for sniper users. The extra damage is fairly situational, but SMG users can definitely make it work later on, especially in the last circle where the fights are in close range. Players can combo Nikita's ability pretty well with Luna, as the extra reload speed benefits shotguns.
5. Iris
Within a certain time after releasing the skill, the skill user can attack a Gloo Wall to mark the enemies near it and penetrate the Gloo Wall to cause damage to said enemies (damage inflicted will be lower than usual).
Overall, as the skill counters gloo walls, it is best used in combination with offensive passives like Luna's. Her skill is designed around countering Gloo Walls, which is even more effective than Skyler. Enemies would have problems setting up walls constantly now and need to find actual covers on the battlefield instead. The cooldown of the skill is also fairly short at level 6 - only 55s. Players should be able to use it in every fight. Iris is a great character in both Clash Squad and BR, however, she probably shines more in team modes.
Best weapon for Luna
UMP
The UMP gun in Free Fire is the most damaging SMG in the game, as it is the only SMG with the ability to pierce armor. With a whopping 63 points in AP, it can ignore up to two-third of enemies' damage reduction. Besides its excellent damage, the gun also has the highest reload and movement speed in the class. This allows you to be mobile and rotate faster. Try to fit it with attachments if you are going to stick with the UMP. A foregrip and muzzle are crucial, as the gun has a fairly high recoil and bullet spread.
MP40
The MP40 remains the fastest gun in Free Fire, with a whopping 83 in fire rate. Its recoil and damage are fairly decent, its range is abysmal and you can't equip a muzzle to fix that problem. If you are using the MP40, try to get a weapon stock for more range and an extra magazine to improve its spam ability even further. >>> Read more: List Of The Best New Features In Free Fire OB37 Update