PUBG Mobile, PUBG Mobile Lite, and several mobile game titles have been removed from the Indian market after the rising tension with neighbor China over the border dispute. That leaves the Indian gamers with just a few choices to entertain themselves. Apart from the immensely popular Garena Free Fire, Brawl Stars is perhaps the second-best option as of now. Developed and published by the famed Finnish company Supercell, Brawl Stars is a multiplayer online battle arena and hero shooting title. As Season 2 is coming to an end, check out all the Brawl Stars Season 3 'Starr Park' details in our article here. The content update in May 2020 has added the season system to Brawl Stars. The first season is called 'Tara Bazaar', and the ongoing Season 2 is known as 'Summer of Monsters'. It will conclude on September 14, 2020. And that is also when we expect the brand new Season 3 to be released in the September content update. Let's check out all the details of the upcoming features.
Details about Brawl Stars Season 3 'Starr Park' 
Brawl Stars Season 3 Release Date
Season 3 of the game, named 'Starr Park', will be scheduled for the Brawl Stars September 2020 update. It's coming right after the Season 2 'Summer of Monsters' conclude on September 14, 2020. That means we will have the third season of Brawl Stars on September 14 also. New Features
Season 3 is going to bring a wide array of new features as well as changes to the game. However, this time, it's all about a gift shop, and of course, the new chromatic brawler, Colette.
Brawl Stars Season 3 New Brawler – Colette
Collette is introduced as a cashier in the gift shop. She loves her job because it gets her close to her favorite people in the world, Brawlers. Collette, as her name may suggest, collects all kinds of Brawler items. She's the number one fan of Piper and Spike and at a certain point, things may get a little bit creepy, almost like a stalker.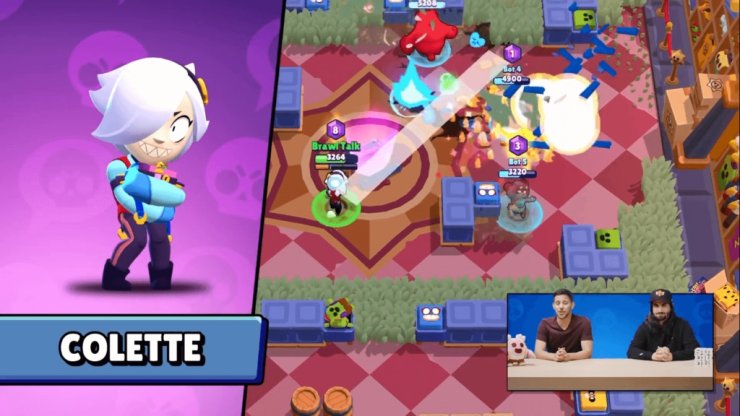 Collette owns a really interesting main attack move - a never before seen mechanic in Brawl Stars. She inflicts damage base on the percentage of her target's health. So, if she encounters someone like El Primo, it will not be a fun time for our wrestler friend. However, Brawlers with low HP will only receive a tiny bit of damage from Collette - it gives or takes. Boxes take a plat damage rate. 
Moving on to her interesting super, it's kind of resembling what Bull can do. Collette runs across the map but then returns to the starting point after a fixed duration of time. Every brawler she hits on the way takes damage. All in all, this new character is super powerful against tankers and can escape quite easily with her super ability.
New Skins
In the next update of Brawl Stars, do expect to see tons of new skins in Season 3. This Gift Shop mini-update is bringing Giftshop Skins for three Brawlers. And, they can also use the gift shop items. The skins' designs are as follow: Spike, on the other hand, get the coolest item. He will have a mask that changes every time he respawns. For example, 'Mask Spike 8Bit', 'Mask Spike Colt', and 'Mask Spike El Primo'. For more information, check out the Brawl Stars Season 3 Brawl Talk we listed below. 
Brawl Pass Skins
The new Brawl Stars Season 3 Brawl Pass will reward you with two new skins. One is named Poco Starr, which you can acquire right after buying the pass. The second is the reward for completing the pass - the Trixie Colette skin. Other Skins
Lunar Sprout – For the moon festival in India El Atomico – El Primo skin available for star points. Starr Park Themed Tutorial
Season 3 of Brawl Stars will not only change the Giftshop environment but it also introduces a Starr Park themed tutorial. This is dedicated to helping new players get along better with the game. Welcome to 'Starr Park'. Miscanellous Features 
Turn Off Bots in Friendly Matches: You can now toggle on/off the bots in friendly matches Pin Package in Brawl Pass: Brawl Stars offers a free Pin package in the Brawl Pass New Match End Screen: The end screen of Brawl Star is getting a new look. Hint, it looks great!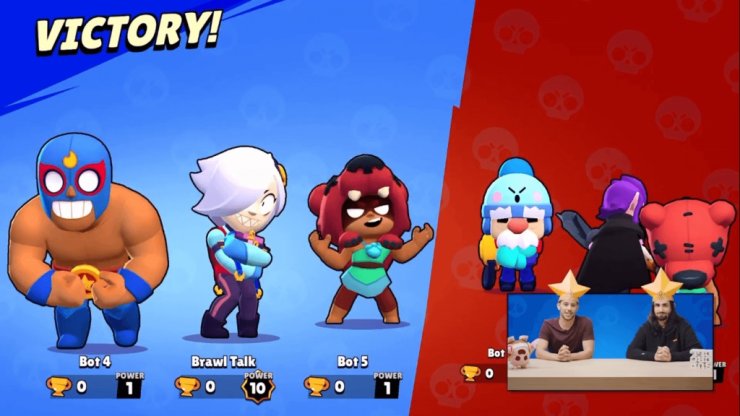 New and Classic Maps: Brawl Stars is bringing back some good old classic maps as well as a few new ones to keep the game feeling fresh. That's everything for our article on the details of the Brawl Stars Season 3 'Starr Park' update. Remember that the game will hit the live server right after the second season concludes on September 14, 2020. The game is also planning to release a Moon Festival event in October 2020. Stay tuned to GuruGamer.com for more information.