PUBG Mobile 0.19.0 update has been leaked recently by Mr. Ghost Gaming. The latest update 0.18.0 has made fans and players go nuts on it with a new map, weapon updates, and a blue-hole mode. In the upcoming time, you will continue to experience more exciting things in the 0.19.0 update in PUBG Mobile. Check out what we will get in this update and how to download the beta version of PUBG Mobile 0.19.0 here with Gurugamer.com.
New Features Of PUBG Mobile 0.19.0
Some features of the upcoming 0.19.0 update PUBG have been leaked by the popular PUBG Mobile streamer Mr. Ghost Gaming. He also made some video unveiling the new features of the previous updates and Royale Pass seasons. His leaks are informative and reliable. And this time, he continues to leave PUBG players and fans excited with the latest leaks about the upcoming. Here are four new features that will come to this game in the upcoming update.
A New TDM Map: Library
Tencent brought this new Library map in TeamDeath Match mode to Games For Peace to test this map. As we all know, Games For Peace is the Chinese version of PUBG Mobile. And as usual, Tencent Games often tests new features and game modes in Games for Peace. Then, the developers will adjust and bring it to the global version.
Earlier this year, Tencent Games introduced the TDM Library map in Chinese PUBG Mobile. After a long time testing this map, Tencent Games seems to bring this map to the global PUBG Mobile. A significant twist of this new map is the gun switch mechanism. When you kill an enemy, you obtain his weapon right away. It can make some changes to the gameplay. If you grab a strong AR gun, you must try to stay alive because the enemy team will focus on killing you for the gun. Besides, a sniper or semi-sniper gun is not a good choice on this map where there is only close combat.
A New QuickFire/Scope Button
Another new feature to come in PUBG Mobile 0.19.0 update this July is a new quick-fire/scope button. This button lets you open scope and fire at once. It's a totally brand new feature in PUBG Mobile which has been tested before in any version of this game.
This new scope/fire button may bring some advantage for less skilled players to fire quickly. Many PUBG Mobile players cannot aim quickly to fire accurately. This feature will help solve this problem. Moreover, the battle among pro players will be fiercer than ever before with this new button.
The New Bolt Action Rifle Gun: Mosin Nagant
Mosin Nagant is a new sniper gun that is expected to come in PUBG Mobile 0.19.0 update. This bolt action rifle is quite similar to the legendary sniper gun Kar98k. It also uses 7.62 ammo. Other stats of Mosin Nagant is pretty the same as those of Kar98k. It also has great damage, a high firing rate, and an effective range from 500-800m.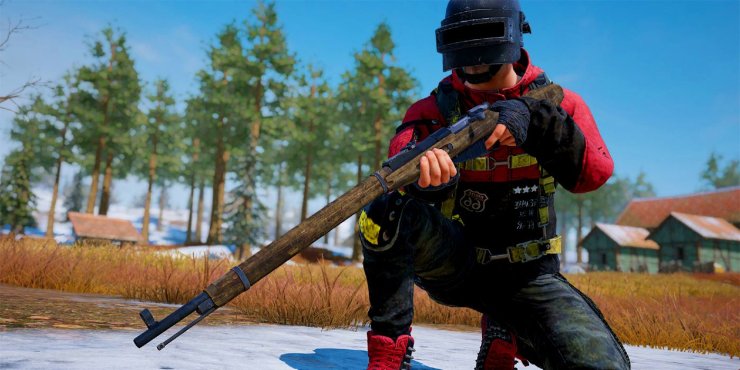 This new sniper gun will bring a new choice for pro snipers in PUBG Mobile. Mosin Nagant was introduced previously in PUBG PC before. PUBG PC players experienced this new sniper gun in the latest update and gave nice comments and feedback.
New Map Fourex
In a previous article, we discuss the coming of the new map Fourex, leaked by Tencent Games. On a post on Twitter, Tencent Games released four fragments of a mystery map. When merging these four scraps together, we have a new map. Many players think it's the Erangel 2.0 which has been tested in PUBG Mobile beta version in China server.
However, it does not look like the appearance of Erangel map. It can be a totally new map called Fourex which has not been introduced in any version of this game before. Fourex has all features of all four classic maps in PUBG Mobile.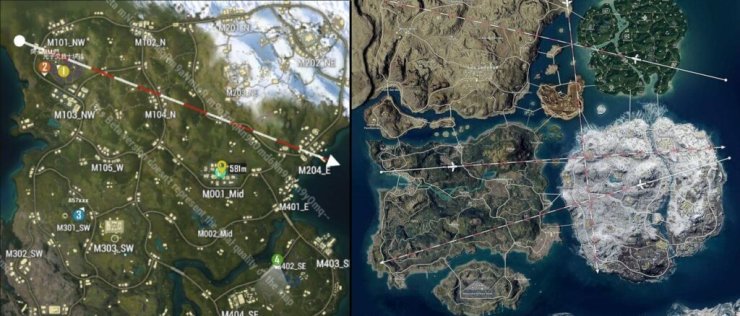 Four scraps of this new island are cut from four PUBG Mobile classic maps: Erangel, Miramar, Sanhok, and Vikendi. Fourex can be a 2x2 map in arcade mode instead of classic mode. When coming to PUBG Mobile 0.19.0 update, it may have a different name because Fourex is only a code of this island during developing progress.
Guide On PUBG Mobie 0.19.0 Beta Download
If you want to experience the 0.19.0 update in PUBG mobile soon, you can download the beta version. These are some steps that you need to do to download the game.
Download the game file from this link.
Go to Setting in your devices, enable the option 'install from unknown source'.
Run the file and install this game.
Open and login to the game with the guest account.
Play beta version and experience new features of PUBG Mobile 0.19.0 update. As this beta version is still under the development progress, you will see many glitches and bugs. Moreover, you need to make sure that your phone meets the system requirements to install the game successfully. In addition, only Android users can download and run this file. Players using iOS devices need to wait for the official game. PUBG Mobile 0.19.0 update release date can fall in the second week of July.
Those are things you need to know about PUBG Mobile 0.19.0 update. You can also learn how to download and experience the beta version of this update soon in this article. To update the latest PUBG Mobile game news as well as more tips and tricks for players, let's visit our website.