With Free Fire revenue hitting a record high in April 2020, Garena has decided to open a new amateur event called Brawler Bash for all aspiring pro squads out there to participate. This is probably to take advantage of the newly gained wave of popularity, as Free Fire's number of monthly paying users is on an all time high, with 80 million downloads all over the globe. The official sources have been teasing about this tournament for weeks – and finally, with the title reveal, they have also disclosed the format for the tournament. Brawler Bash is going to be opened up for all players without any kind of requirements. The systems would pick thirty six teams from Free Fire Cup and separated them into 3 groups – A, B and C.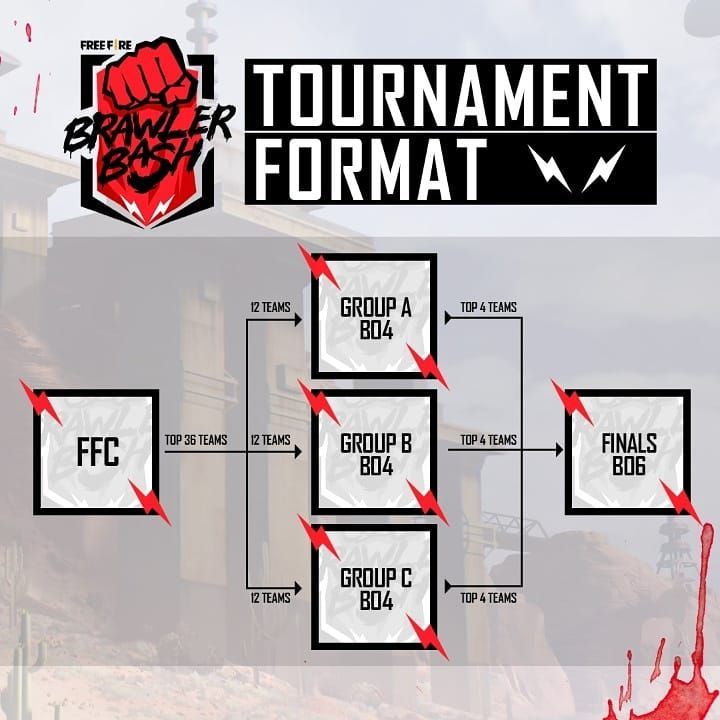 12 teams in each group would fight a BO4 in the group stage to find out the candidates to advance into later rounds. The Top 4 would get into the Finals match and after a "Best of 6", a winner would be decided.
The three BO4 rounds would be held on July 17 to 19, with the BO6 Finals on Sunday, July 26.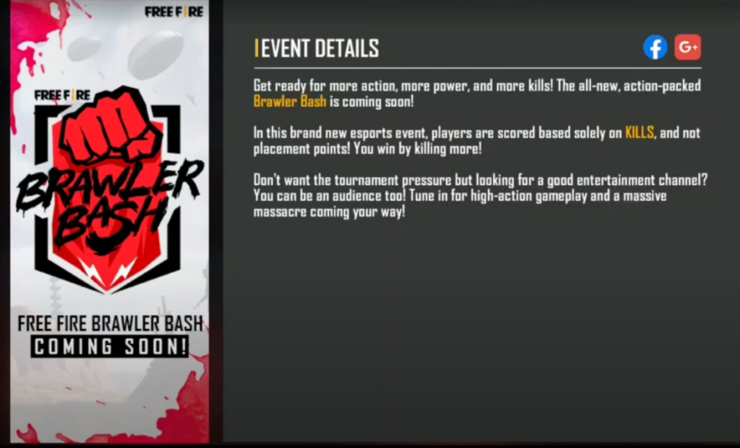 Due to this tournament being online only amateur tier, there would be no monetary prizes – the winners and runner ups would divvy up the prize pool of 150000 diamonds. The level of excitement amongst fans of the game is pretty high, as the tournament is open for everyone to participate in. Another Streamers related tournament is also scheduled to come out as well.
Interested in more of our posts related to Garena Free Fire? Please check out this article to find out how to deal with squads as a solo player in Free Fire.