Free Fire just releases a new event called Regional Battle a few days ago, where players can get free exclusive prizes by playing the game. The Regional Battle even is available for 3 countries India, Bangladesh, and Nepal. The event starts on June 16 and lasts for a month until July 16.
How to join Regional Battle Event
First, enter the Regional Battle event page in Free Fire and choose your country and choose your region. Note that, you cannot change your region after confirming it.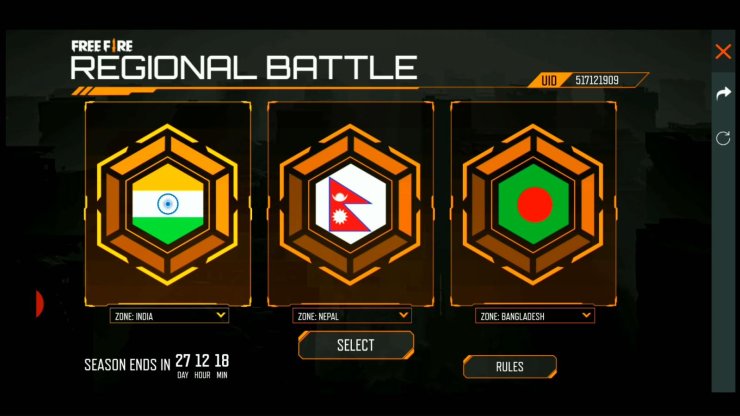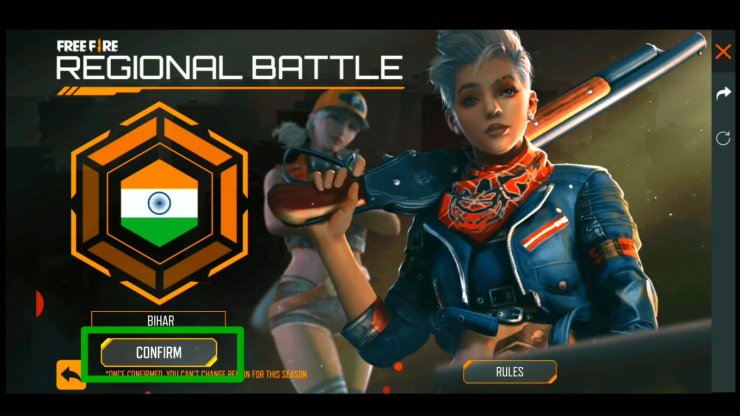 How Regional Battle Event Works
In this event, each time you play the battle royale mode in Free Fire, you will accumulate some Season Points based on your performance in that match. You get 10 points for each kill and 150 points, 100 points, 50 points for finishing in 1st place, 2nd place, and 3rd place respectively.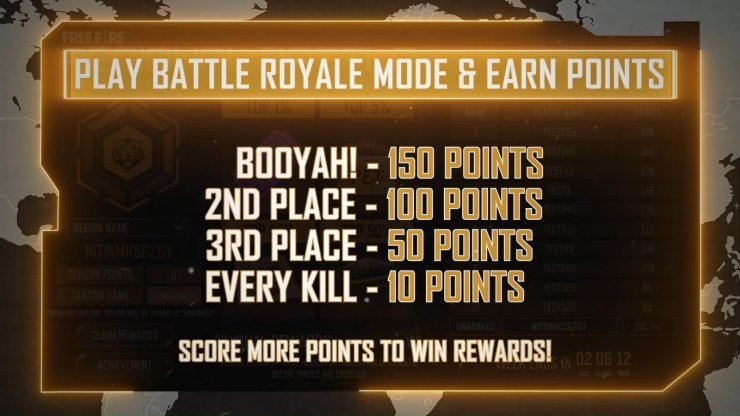 After every week, you will get prizes such as Weapon Royale Voucher, Pet Food, Gold, Resupply Map by being in the top 50% players. You will receive extra rewards when reach a certain amount of points.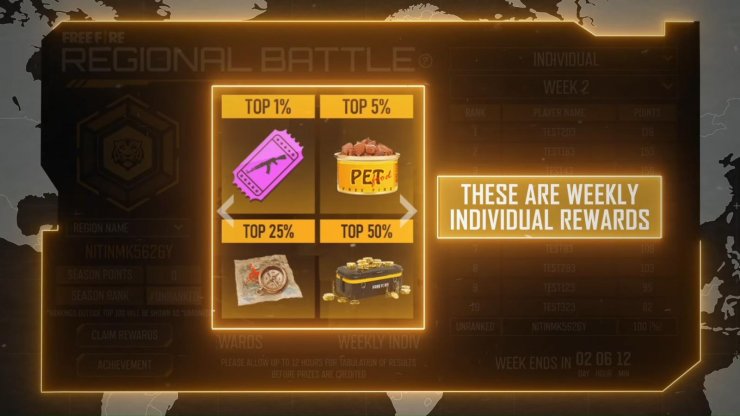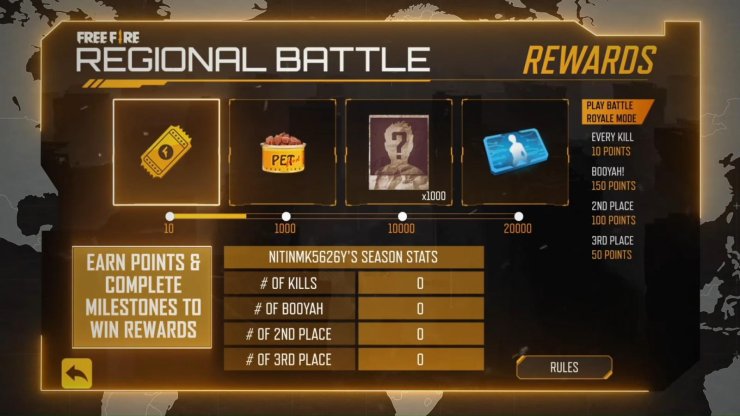 At the end of the season on July 16, players will get even better prizes such as the Tiger Suit or the Battle Wolf set for being among the top players. Also, the points of all players in the same region will be added up to compare to other regions. Players from regions with higher scores will get more rewards.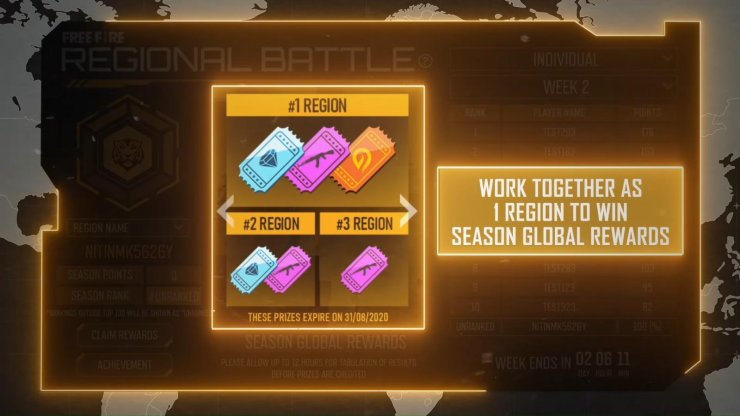 Also check out: How To Fix Lag In Free Fire 1GB RAM? Make Free Fire Run Smoother In Just A Few Minutes