Free Fire has become the most popular Mobile Battle Royale in India, taking advantage of its rival PUBG Mobile's ban and leave it in the dust. With its growth comes various comparisons between the two games... and it is obvious that Free Fire looks worse than PUBG Mobile.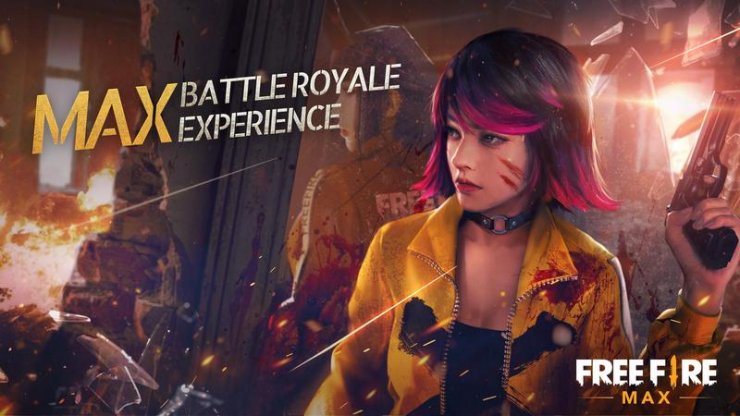 That's why Garena has been testing a brand new version of the game - Free Fire MAX. This version is going to have much better graphics, taking advantage of resources from higher-end systems. In this article, we are going to compare Free Fire MAX vs Free Fire to see the differences between the two versions of the game.
1 - Free Fire Max Vs Free Fire: 5 biggest differences
Graphical Improvements
This is probably the main reason that people would play MAX over the original. While you can only get to Ultra in the Original game, Max has an even higher setting called Super Ultra, with even better objects, special effects and character textures.
The environment is going to get the most improvements, of course, with everything getting a higher resolution update. Skin's particle effects come second - they would be more striking in MAX. Game Size
All these graphical improvements obviously require much more storage space. Free Fire MAX is going to be 3 times larger than the normal version, at 1.5 - 2 GB. If you don't have enough storage space, better clear some now - you would need some surplus so that the game could run more stable.
Draw distance
Draw distance is a very important feature in a game like Free Fire - a lot of engagements occur in longer ranges. However, it consumes quite a bit of device performance. In Max, the game would render an even bigger area. This might be advantageous for MAX players when going against normal players, as they would be able to see further.
Some rumors even mention that Garena is going to add a new Scope in MAX to make use of the longer draw distance. Higher resource consumption
You would need a device of at least 4GB of RAM or more to run MAX at recommended settings. The normal version is rather light-weighted, with only 2GB requirements for recommended and 1 GB for the minimum.
If your device is 2GB, you can still try Free Fire MAX, however, all your settings would have to be tuned down to "Low". New features
Based on unofficial sources, MAX would have streaming integration and a few more quality of life feature. People would be able to stream to Garena's exclusive platform "Booyah" much easier.
Read more:
2 - Free Fire MAX Launch Date In India
It would be made available in just 4 days - on December 7, 2020. This information was acquired from the Developers Team of the game in Vietnam. The game is a separate application from Free Fire - you can install both on your device without any problem. Players can log in to Free Fire MAX with their Free Fire account... and all existing progress would be carried over. Free Fire MAX and Normal players can play together as normal.
This is actually one of the best features - even if your friend has a weaker device than yours, you can still play together, with him using the normal version while you using Free Fire MAX. Games like PUBG Mobile does not have this feature - they split the playerbase with PUBG Mobile and PUBG Mobile Lite.
You might be interested in:
3 - Free Fire Max System Requirements
While the game is aimed at high-end tier devices, the overall system requirements to run Free Fire Max is still really low. If your phone has 2GB RAM or more, it is possible for you to try and run Free Fire Max at low settings.
Minimum System Requirements
Android: 2GB RAM, Android 4.4 KitKat, Dual-Core 1.2
iOS: iPhone 6s, iOS 11
Recommended System Requirements
Android: 4GB RAM, Android 7 Nougat, Octa-Core 2.0
iOS: iPhone 7, iOS 11
You can always install the game in an emulator on PC, of course, if your phone is not able to handle it.
Interested in more of our articles related to Garena Free Fire? Please check out this post to find out more about the Top 10 Most Beautiful Free Fire Backpack Skin.