Free Fire and COD Mobile are the two most-played BRGs in India after the PUBG Mobile ban in this country. But which game has more game modes and maps to play? Just compare and choose your favorite game.
Free Fire Vs. COD Mobile
Both these games have exciting battle royale gameplay. But they have different game modes and maps. Game Modes
COD Mobile has more game modes than Free Fire. The game of Activision has 13 game modes in total. Classic and Alcatraz are two Battle Royale modes in COD Mobile. Moreover, this game has many other multi-player modes, including ranked modes and unranked modes. Some Core modes are Frontline, Domination, Gunfight, Hardpoint, Team Deathmatch, Search and Destroy, Kill Confirmed, and Free for all. Besides, there are four featured modes, including, PTFO, Hackney Yard 24/7, 10v10, and Attack of the night.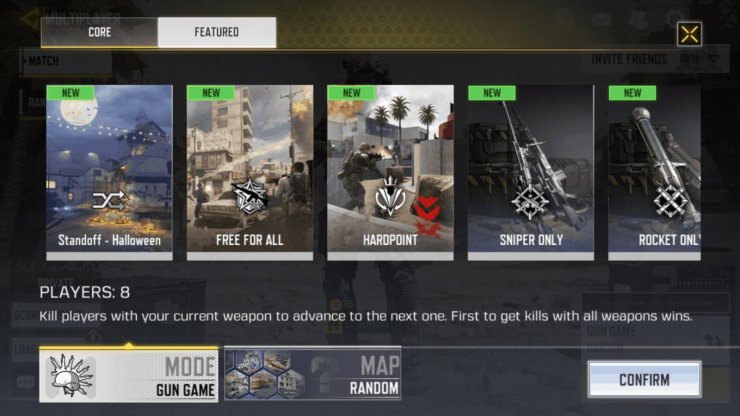 Meanwhile, Free Fire has eight game modes, including Classic battle royale mode, rank mode, clash squad, bomb squad, Gun King, big head, Rampage 2.0, and Kill Secured. So, both of these games have battle royale mode and arena mode.
Maps
Because COD Mobile has more game modes than Free Fire, the game of Activision also has more maps than the game of Garena. COD Mobile has eight maps, including the Classic map and Alcatraz for the battle royale mode. Moreover, it has 6 maps for arena modes, including Crossfire, Killhouse, Hijacked, Crash, Firing Range, and Nuketown 2. Meanwhile, Free Fire has only three maps for all game modes, including Purgatory, Bermuda, Kalahari. All arena modes also take place on those maps of the battle royale mode but in a smaller area or a corner of those maps. Therefore, Free Fire has a smaller game size than COD Mobile.